The third T-shirt of this pixiv Matsuri (pixiv祭) set features an illustration done by Yuugen (ゆーげん).
Like most of the T-shirts belonging to this set, the shirt utilises many colours that are stunning. The character looks cute and the outfit looks interesting as well. The hat is also quite peculiar, but fits well with the character. However, it seems that some parts of the overall design were omitted, perhaps to make the character stand out more.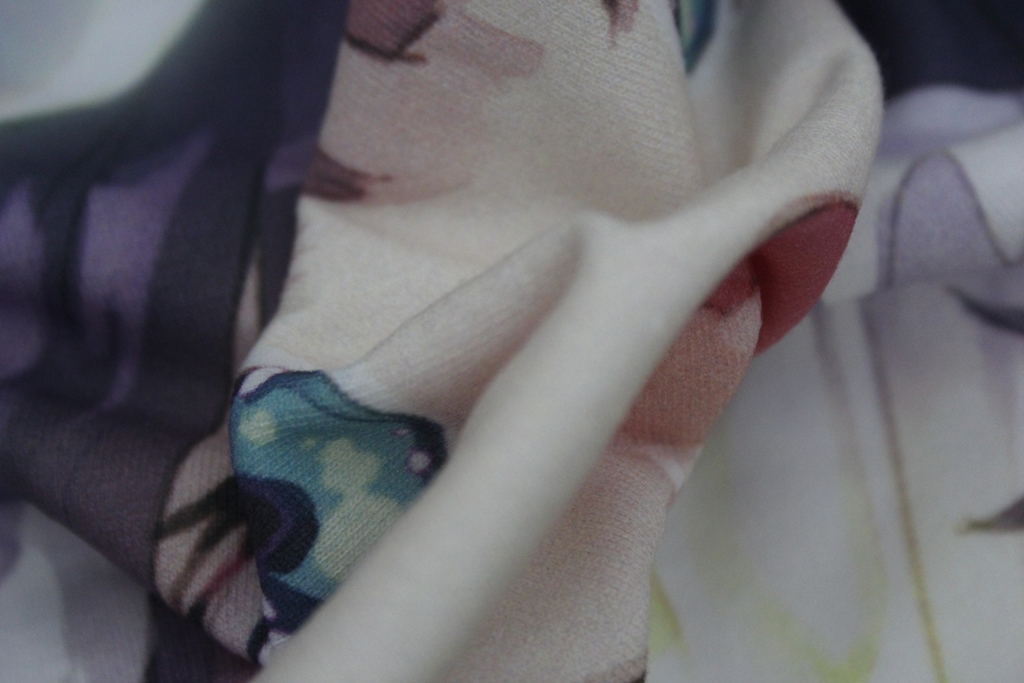 Close up photos of the printing. Similar to many other full graphic T-shirts, the printing is very soft and can be distorted in any way we like. Also, the colours are very sharp and crisp. Also, extra care need to be given for this shirt as there are quite a lot of dark parts and it may get discoloured when washed carelessly.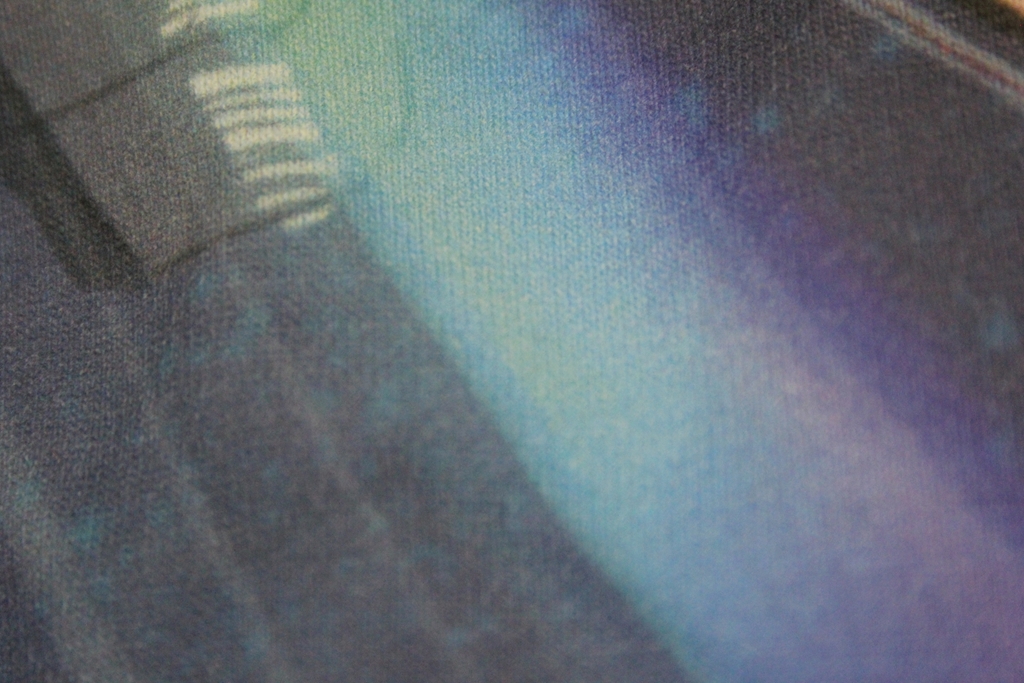 Some parts of the train and the rainbow spectrum. While this T-shirt is not as detailed as the first two (小原トメ太 and 藤ちょこ), the colours are very nice and the lights added a nice touch. This set, with the flurry of new T-shirts that were purchased lately, made it very hard for me sometimes to choose which ones to wear.
(T-shirt store page: pixiv祭 ゆーげんフルグラフィックTシャツ)