This is the second T-shirt out of the six pixiv Matsuri (pixiv祭) T-shirts. This time it features an illustration from Fuzichoco (藤ちょこ). This set, with the addition of many other nice T-shirts, whether it is from COSPA or other companies, made my collection grew very fast by just being in Japan for six months.
It is interesting to see how different artists take on different styles of illustration. Like the others, this set inspires me to do different styles of T-shirts, rather than the ones I used to do. The girl and the outfit are pretty and the dog mask is very cute. Also, this T-shirt utilises a lot of details, which I like very much.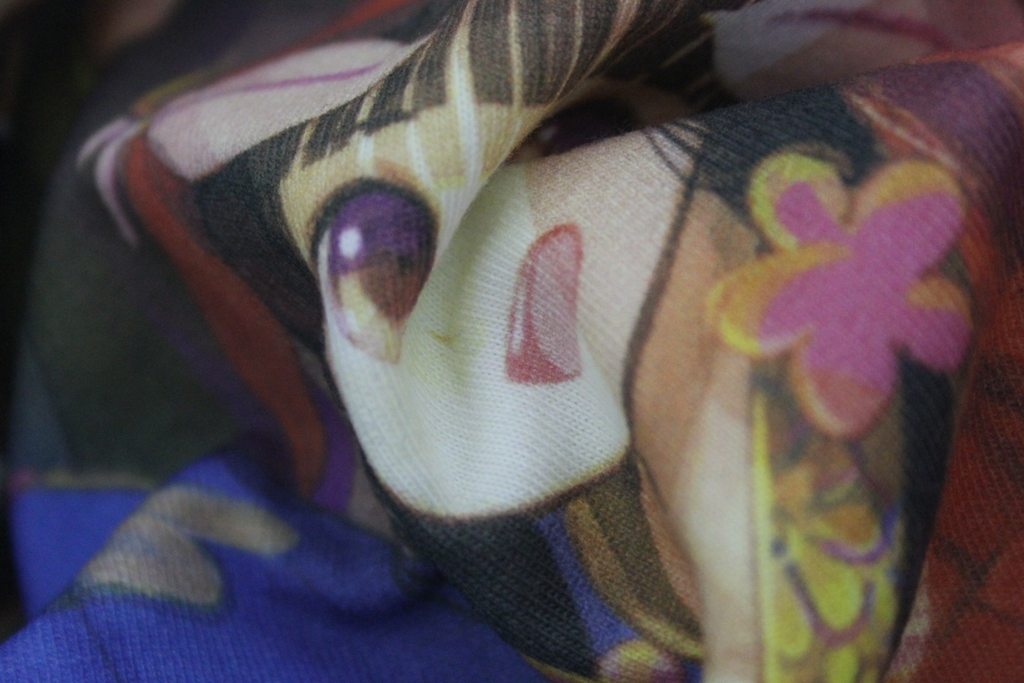 The design is directly printed to the T-shirt, which is really good because it is soft and can be distorted in any way we like. Also, it preserves pretty much of the details so that will do justice for the shirt. Like most of the T-shirts in this set, the amount of dark prints used can be a concern for washing, as if it fades off, then it will reduce the quality of the T-shirt.
Further close up on some details. Some parts of it are the details of the character's clothing, which is one of the reasons why this T-shirt is very nice. Kudos to Fuzichoco on the details, and the illustration overall.
(T-shirt store page: pixiv祭 藤ちょこフルグラフィックTシャツ)