While it is true that COSPA have released many nice full colour or full graphic T-shirts, this pixiv Matsuri (pixiv祭) series satisfies all my expectations from a full graphic T-shirt. Most of the times I like to buy T-shirts that are fully coloured with cute characters on it, so this set fits my bill very well.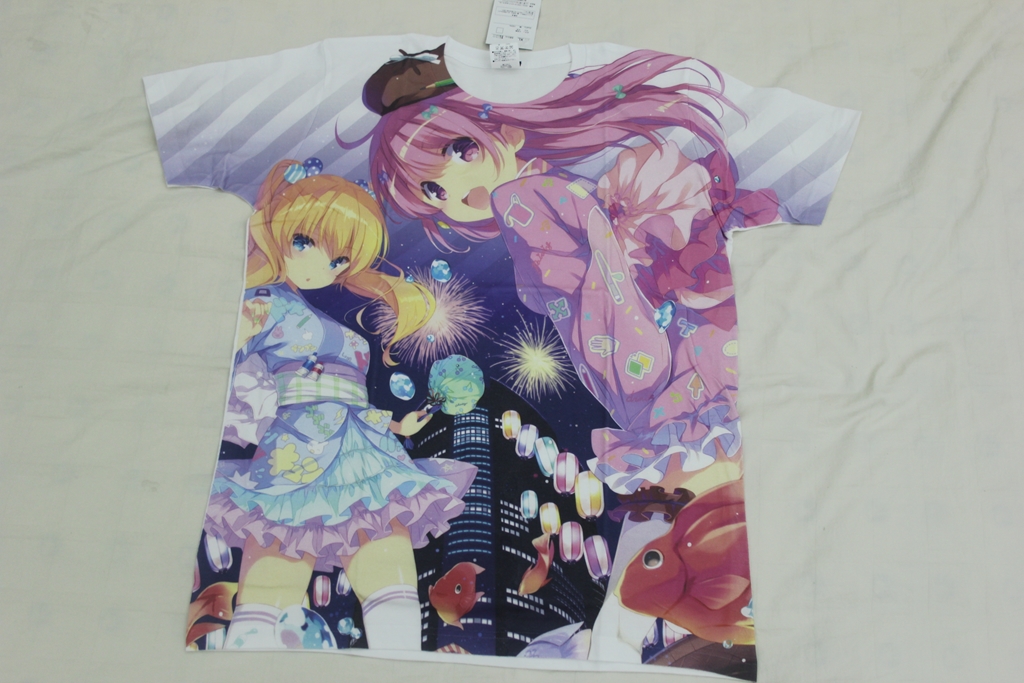 The first one that is going to be featured is illustrated by Ohara Tometa (小原トメ太). Of all the six really great T-shirts, this one may be my favourite. The colours are really great and the outfit worn by the girls are really cute. Fireworks, goldfishes, and lanterns added some nice touch to this nicely illustrated T-shirt.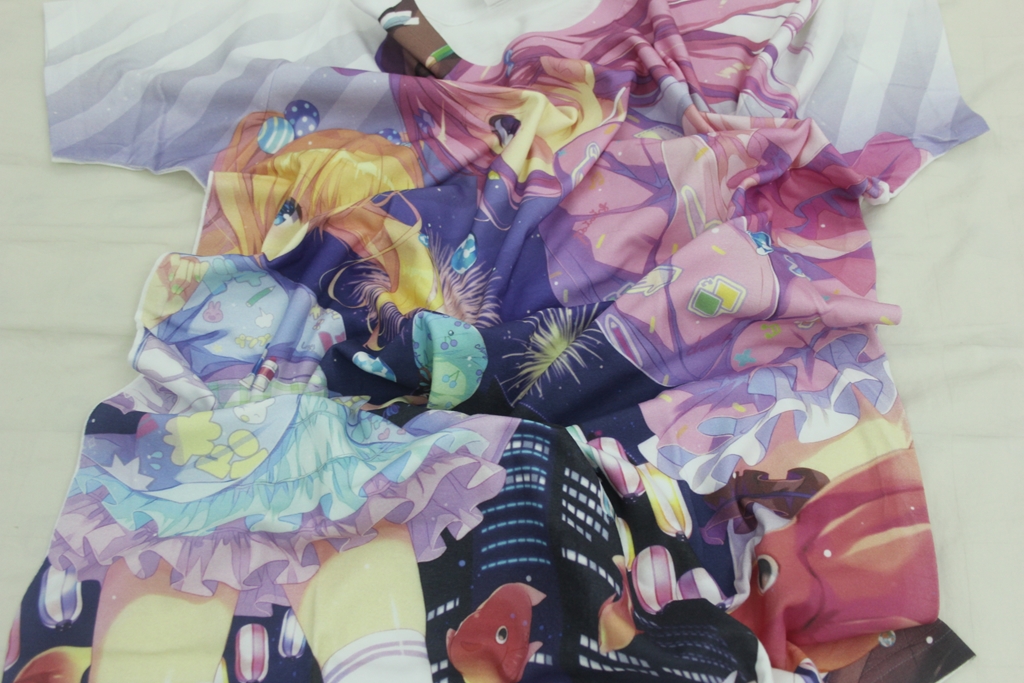 Close up pictures of the distorted print. Like any other full graphic T-shirt, the printing is very nicely done as it is directly printed on the fabric. For sure it can be distorted any way we like without worrying about cracking. Also the printing kept the details intact, which is very good for an illustration that has a lot of details.
Another scoop for the details. Certainly this set of T-shirts inspire me to do more different types of T-shirts featuring original characters, not just the regular style I used to do. While this T-shirt is all that good, the fact that it uses a lot of dark ink may be the only letdown. Because the illustration was that good, when the colours fade, it may reduce the quality of it. So extra care need to be given.
(T-shirt store page: pixiv祭 小原トメ太フルグラフィック Tシャツ)