Happy Chinese New Year! To commemorate this day, here is a T-shirt featuring super-deformed Gumi. Some of them are wearing Chinese dress and a panda costume, perhaps the closest it can get to Chinese-themed design in any anime T-shirt.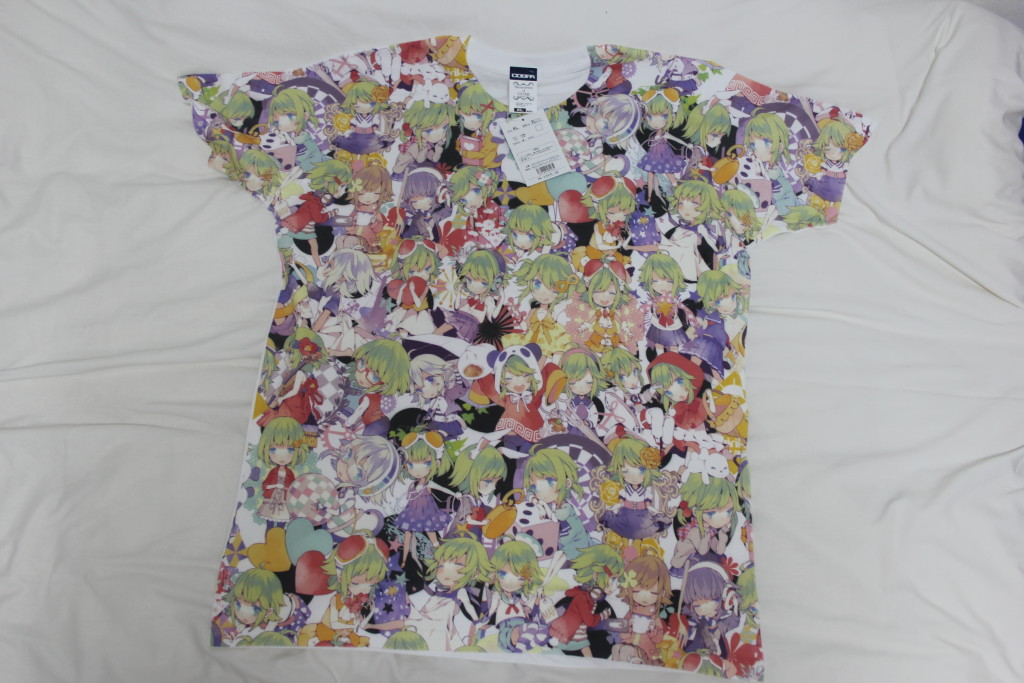 Following a recent rush of full graphic or full colour T-shirts by COSPA or any other companies like Toy's Planning or Animate, I strongly felt that this T-shirt should not be missed. The design is very cute with all the super-deformed characters in many different costumes. Although it may not look the best when worn, but it is a great T-shirt to be added to my collection.
Since this is a full graphic T-shirt, the printing is directly done to the fabric. Hence, it can be distorted in any way we like without worrying about cracked print. The details are also very well preserved, as it can be seen in the pictures below.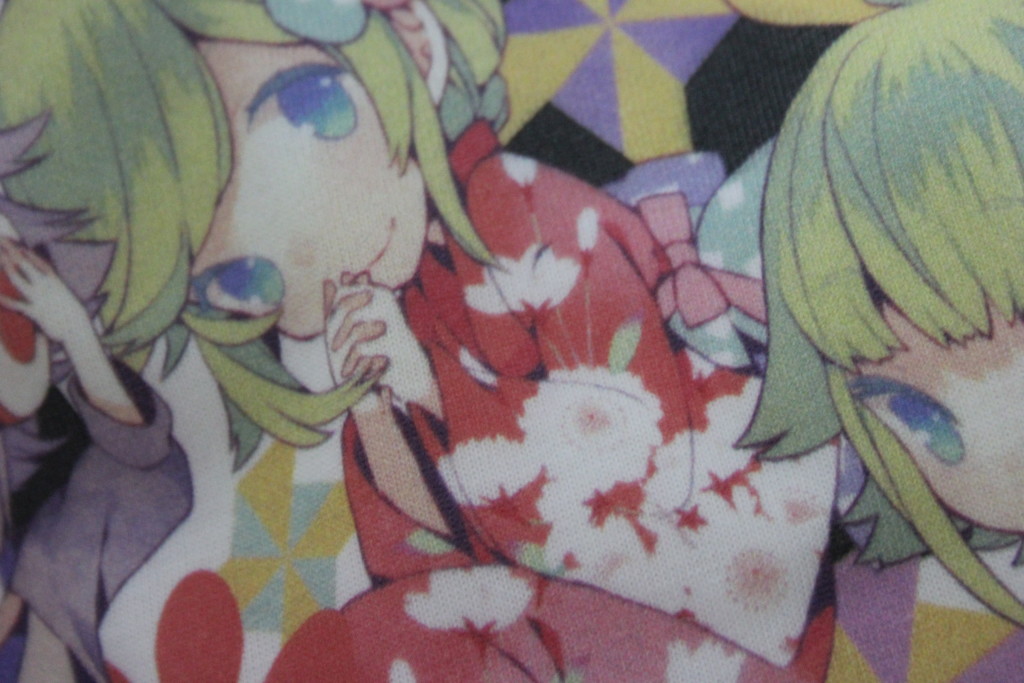 Super-deformed Gumi wearing yukata; she is very cute here. The details are very well done.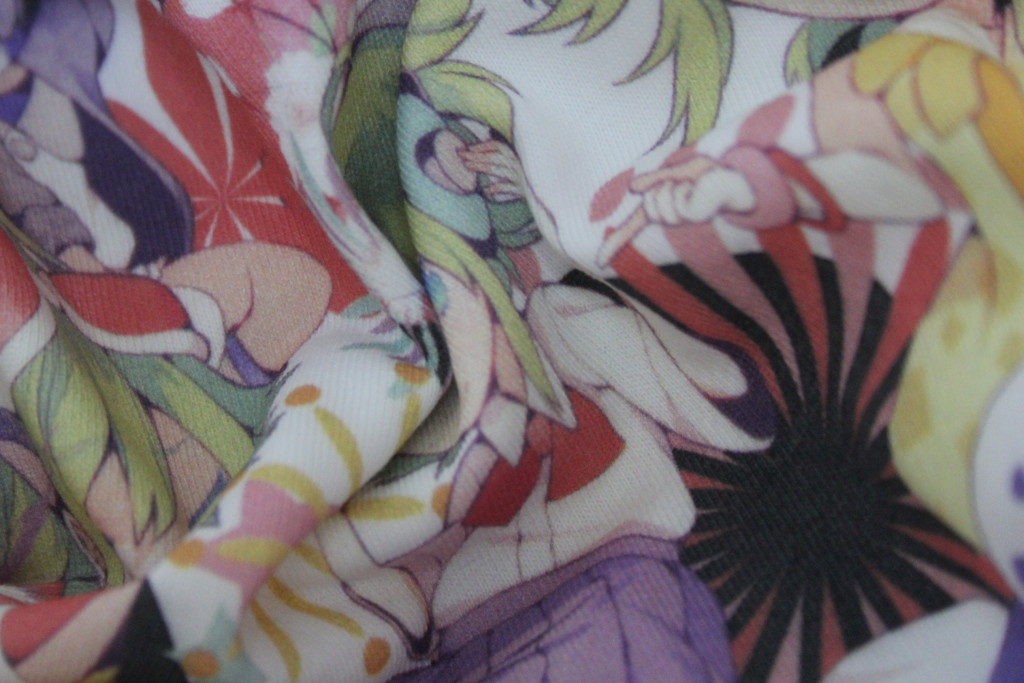 Overall, it is a very nice shirt to have, but it looked a bit strange when worn. It is good since I am planning to keep this as a collection anyway, as the shirt is really nice and I want to keep it on a near-perfect condition.
(T-shirt store page: メグッポイド Memories of GUMI デフォルメ フルグラフィック Tシャツ)