This is another T-shirt that I bought from Comiket. However, unlike the Kancolle T-shirts that I specifically search for, I bought this T-shirt just because I happened to pass by the booth and saw the cute design. This T-shirt features 12 characters from the series Kanojo ga Flag o Oraretara (彼女がフラグをおられたら), also known as Gaworare (がをられ) or If Her Flag Breaks.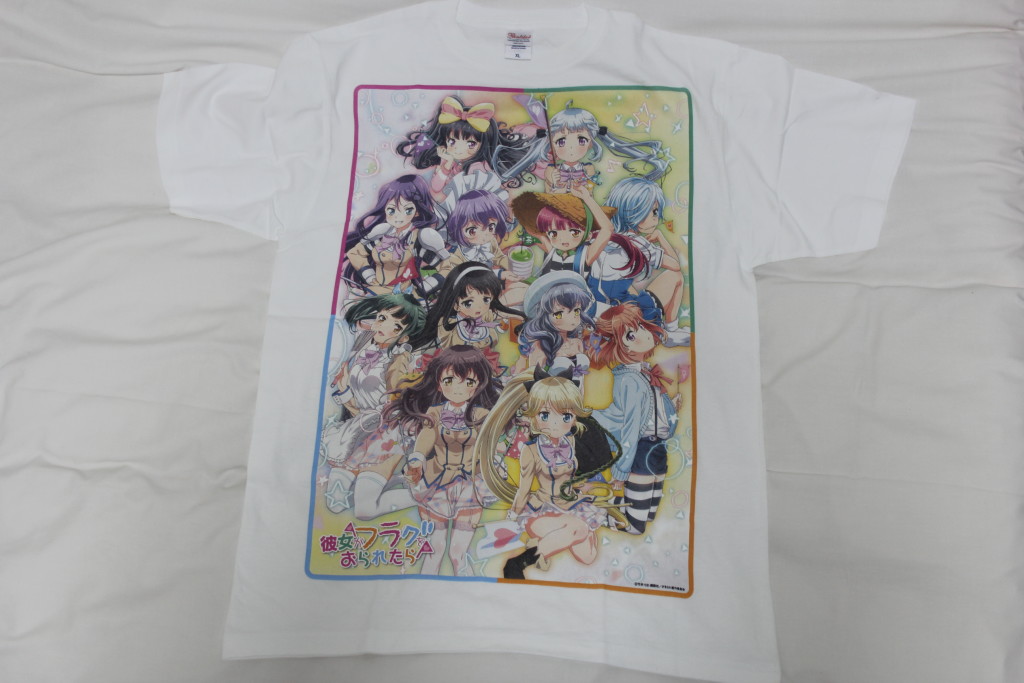 The characters were clumped together in an A2 print, so the print size is pretty much the same like my Original Characters T-shirt. From top left, Serika Gin'yuuin (吟遊院 芹香), Hakua Berserker Bladefield (白亜・B・ブレードフィールド), Mimori Seiteikouji (聖帝小路 美森), Tsumugi Ryuukishibara (龍騎士原 月麦), Kurumiko Daishikyougawa (大司教河 くるみ子), Mei Daimyouzamurai (大名侍 鳴), Kikuno Shoukanji (召喚寺 菊乃), Rin Eiyuuzaki (英雄崎 凜), Ruri Ninjabayashi (忍者林 瑠璃), Megumu Touzokuyama (盗賊山 恵), Akane Mahougasawa (魔法ヶ沢 茜), and Nanami Knight Bladefield (菜波・K・ブレードフィールド).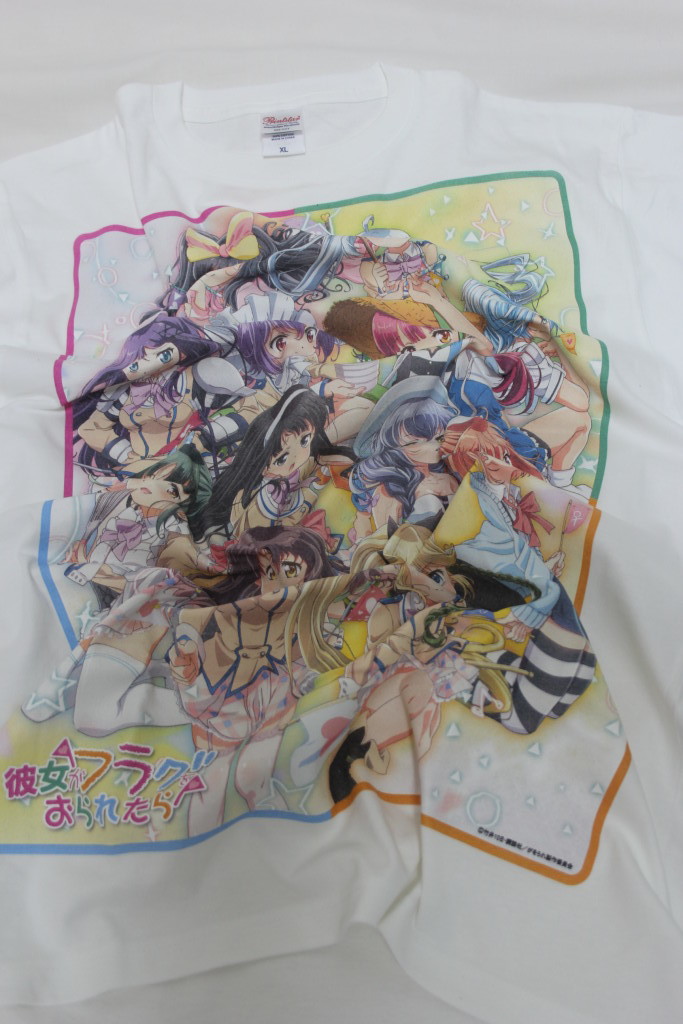 The T-shirt is XL size, following COSPA's old sizing, so it is very baggy. Although the T-shirt is not a full graphic T-shirt, which print covers the entire shirt, the print size here is already big enough to cover the whole body when worn.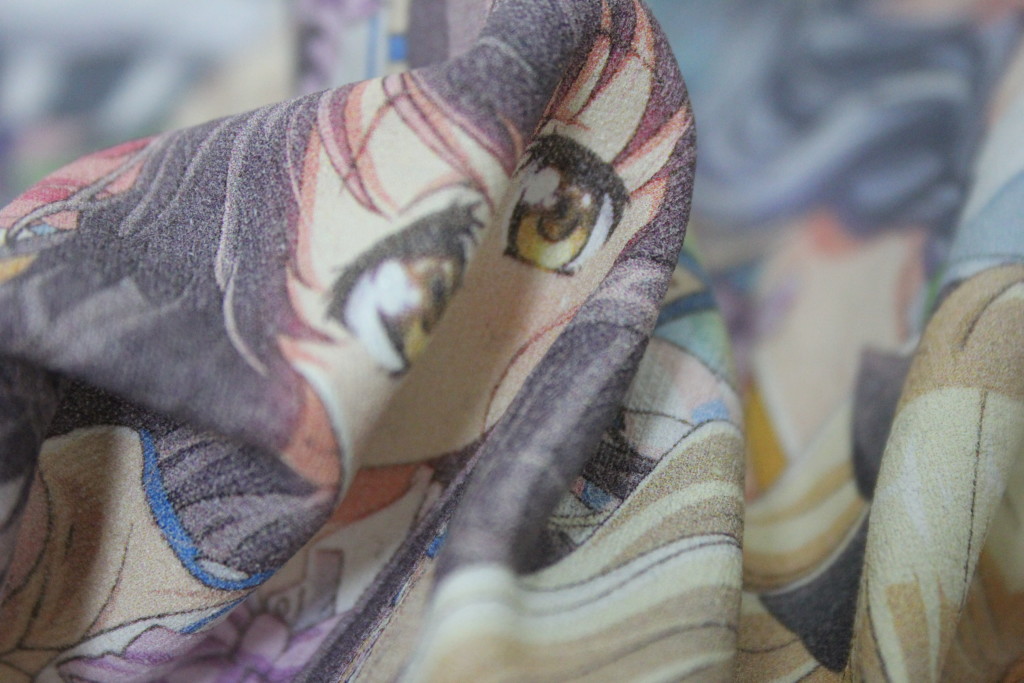 Close up photos of the distorted T-shirt to show the printing. I am not sure what method that they use here, because it looked like it was directly printed to the fabric like COSPA's full colour T-shirts, but it seems like it used some kind of screen printing as well. The resulting print is not as flexible as those DTG T-shirts, but it is still more flexible than screen printed T-shirts. The first time I wore this, the printing was so easy to get wrinkled but after just one wash, it gets softer. All in all, I wish I bought more than one T-shirt on the Comiket because this is such a very nice T-shirt to have and it became one of my favourites.
(T-shirt store page: 彼女がフラグをおられたら Tシャツ)