This is the first of four Kantai Collection/KanColle (艦隊これくしょん~艦これ~) T-shirts I bought at Comiket 86. This one features the Aircraft Carrier Ryuuhou (龍鳳). Certainly my KanColle family T-shirt has grown quite a bit with this purchase.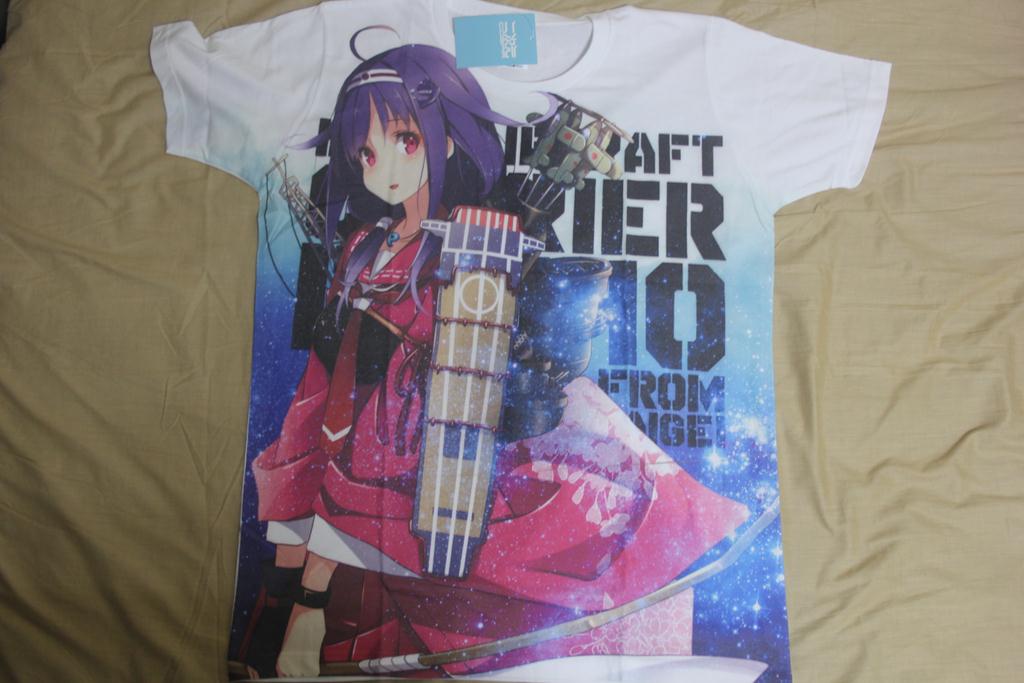 Like the other Kancolle T-shirts from COSPA, this one still has a similar type of design: the ship girl combined with a glittery background and some text on the back along with her name. This one turned out really nice as the background and the character blend really well.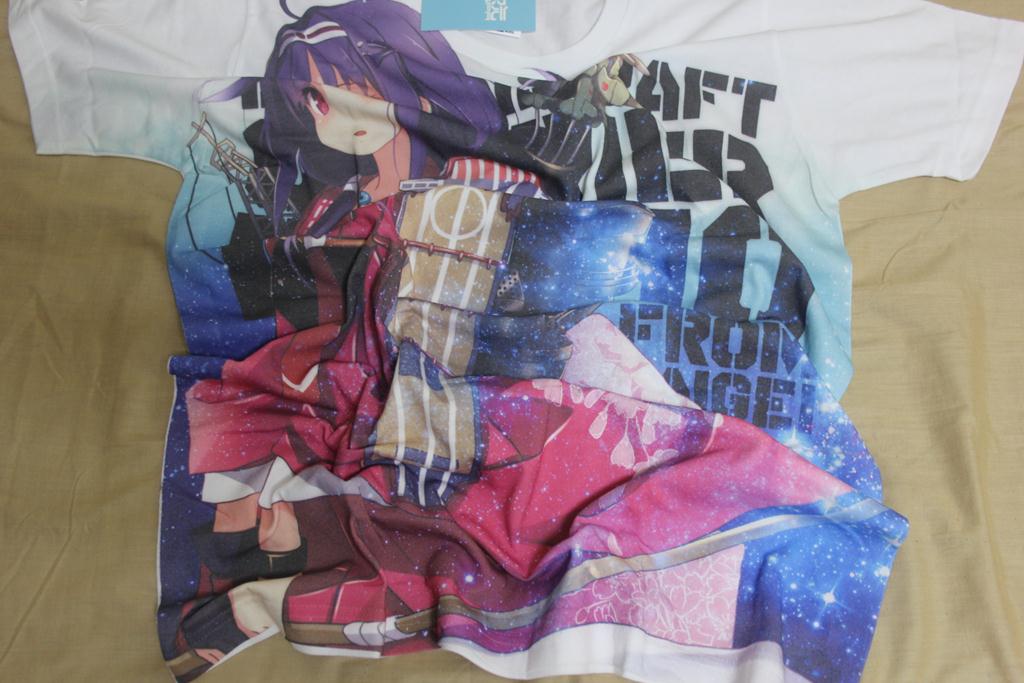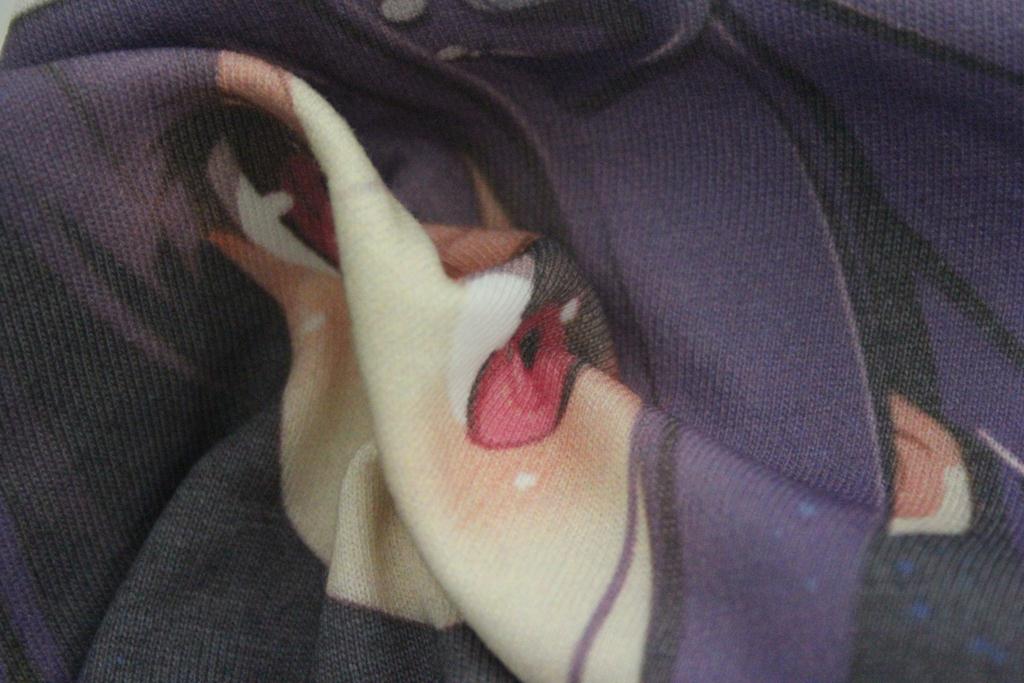 Close up photos of the distorted shirt just to show that the printing is really good and detailed. The fabric is also very soft and so it is very comfortable to wear anywhere.
The little planes that added a nice touch to this shirt. Since I bought this at Comiket, I had this for some time before the shirt itself is released. The shirt became an instant favourite since I first got it just because it is really nice.
(T-shirt store page: 艦隊これくしょん -艦これ- 龍鳳フルグラフィック Tシャツ)