Most of my double-sided T-shirts are full graphics, except a few ones. But usually the non full graphic ones have an interesting design, and this is certainly one of them. This T-shirt features all the characters from Wake Up, Girls!: Miyu Okamoto (岡本 未夕), Minami Katayama (片山 実波), Airi Hayashida (林田 藍里), Mayu Shimada (島田 真夢), Yoshino Nanase (七瀬 佳乃), Nanami Hisami (久海 菜々美), and Kaya Kikuma (菊間 夏夜).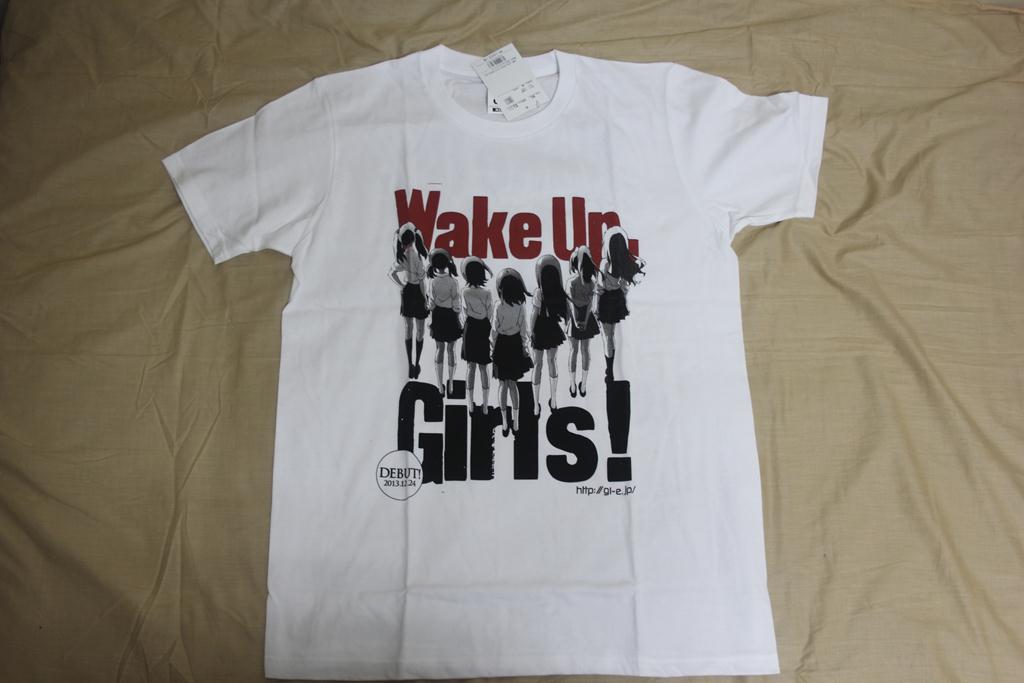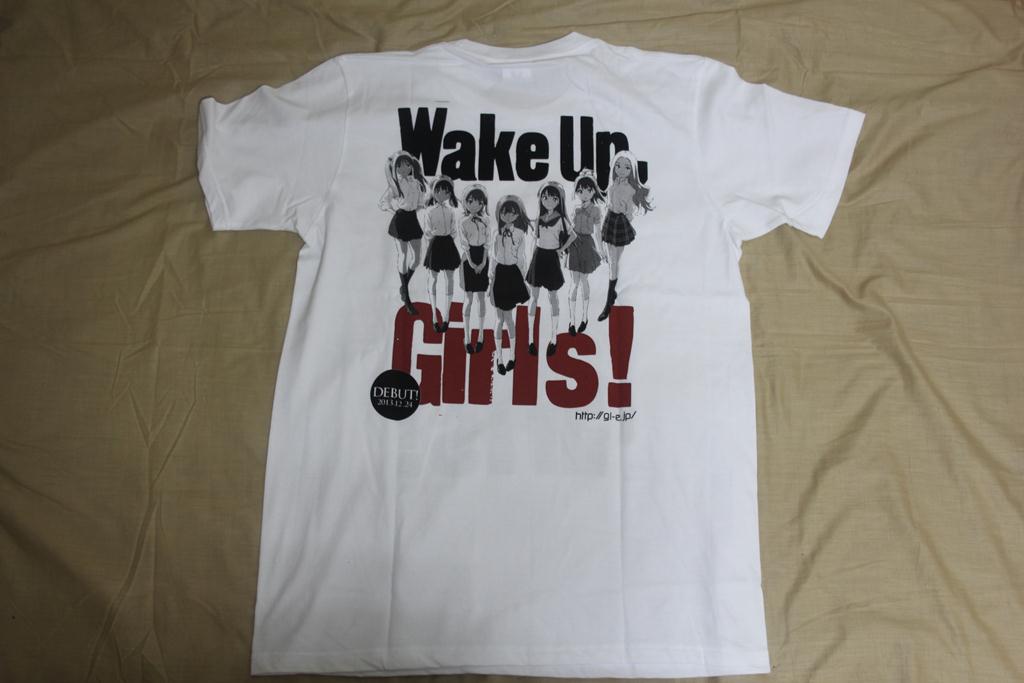 On the front side, it has all the girls facing backwards, while on the back side, it has all the girls facing frontwards. Usually it's the other way around but I'll take it.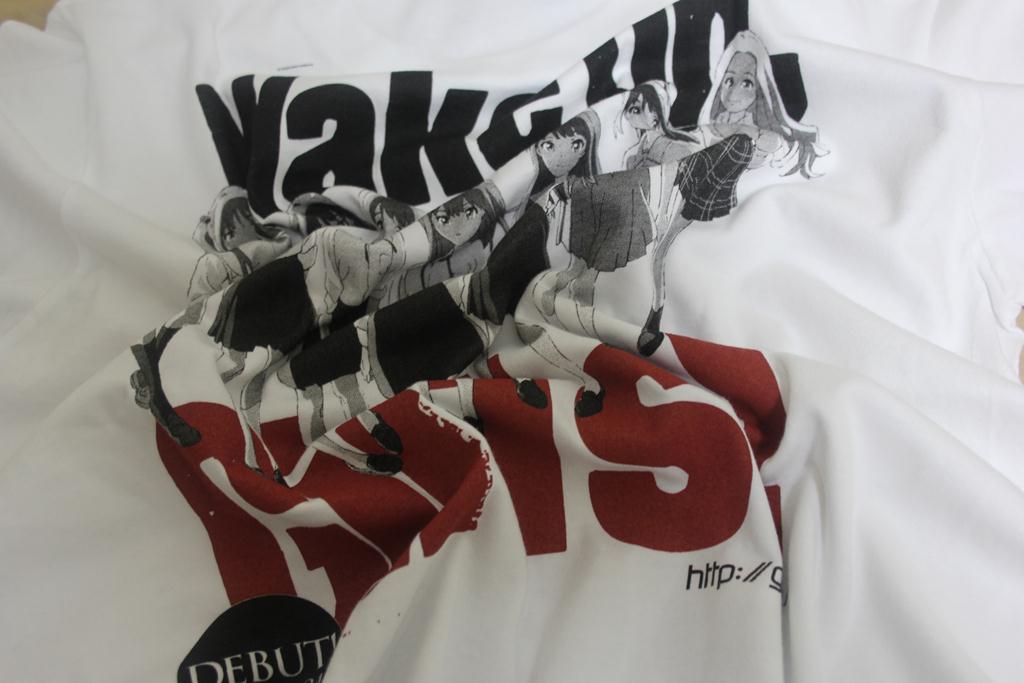 More details on the printing. It uses screen printing, and like any other screen-printed T-shirts by COSPA, it uses dot printing. The screen also feels very soft and comfortable when worn. It is also quite flexible and can be bent in any way you like. Overall, it is a nice T-shirt to have and it definitely can be worn almost everywhere I like without getting weird stares.
(T-shirt store page: Wake Up, Girls! Tシャツ)