After being very satisfied with the Tsuruma Konoe T-shirt, I figured I would want to get the other one, featuring Kannagi Miyabi (神凪雅) from Kono Naka ni Hitori, Imouto ga Iru! (この中に1人、妹がいる!).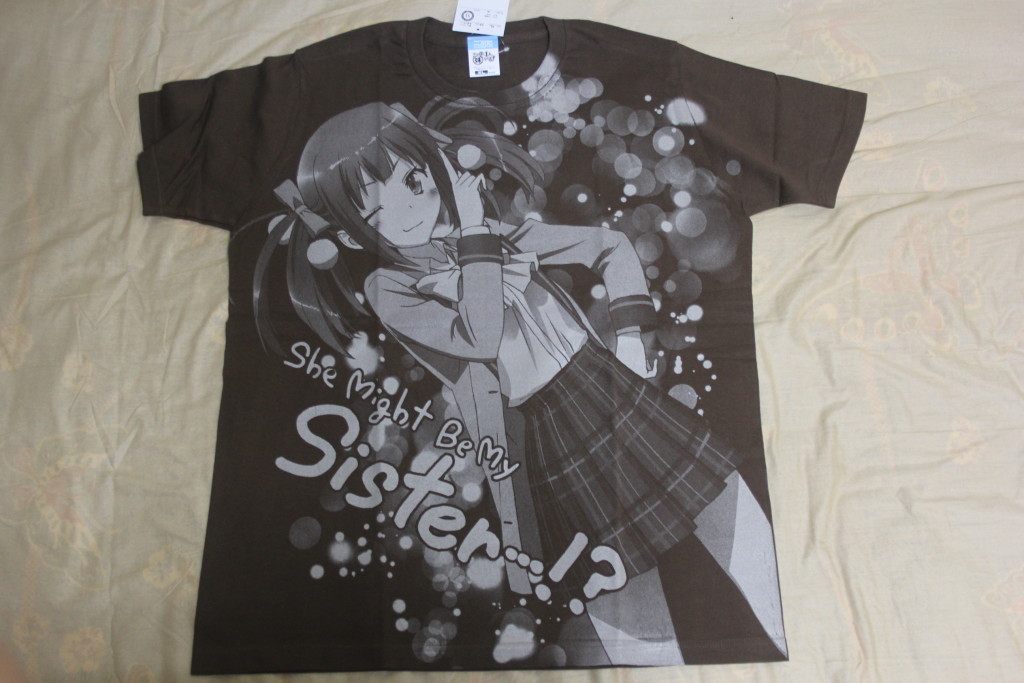 Like some other fully screen printed T-shirts from COSPA, if it has a light ink, then the shirt feels a little heavier. That is why I waited to get the XL size, so that the shirt feels comfortable to wear. After all the new XL feels like a regular L.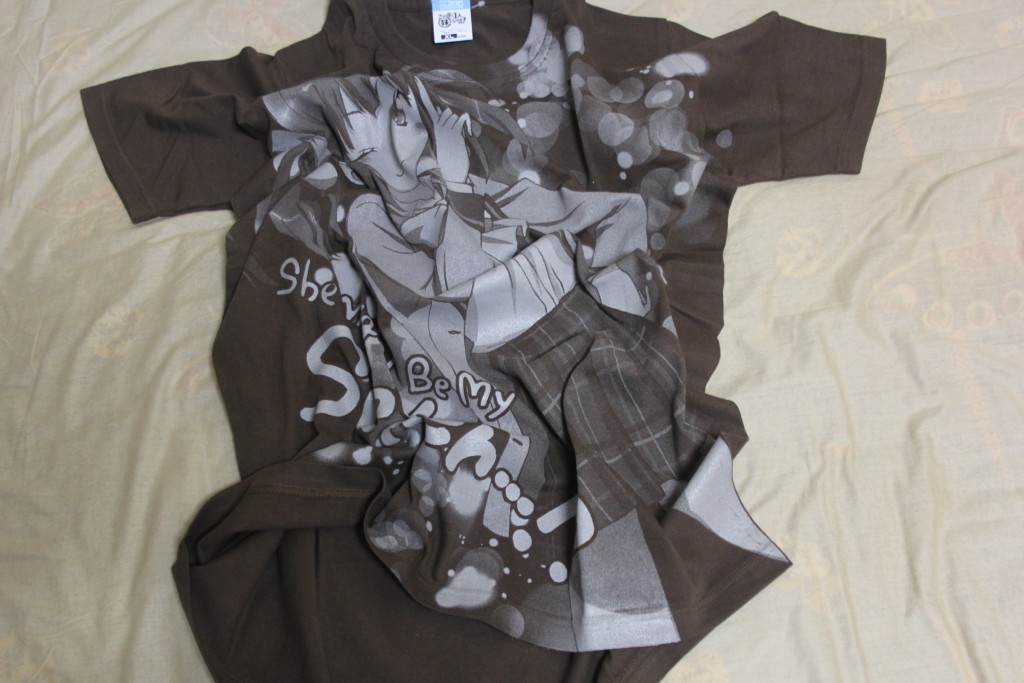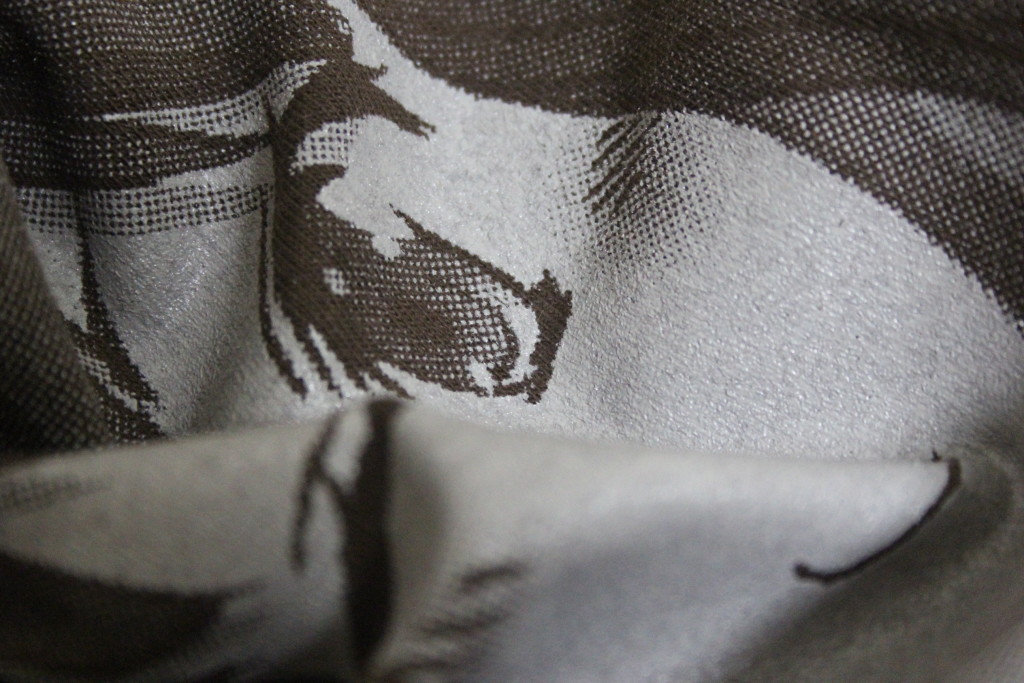 Close up pictures of the distorted shirt. Although the print is quite thick, it is still flexible and comfortable to wear around. Moreover, it does not crack easily so I can wear this one a lot. Or perhaps I will wear the other one more as I only have one piece of this one. But anyways I am really happy with this T-shirt.
(T-shirt store page: この中に1人、妹がいる! 神凪雅Tシャツ)