I went to Comiket for two days (Friday, August 15 and Saturday, August 16), got some loots, but this shirt was released on the day I did not go (Sunday, August 17). I wanted one from COMIC1☆8, where it has the print on the front of the shirt, but could not get it on the auctions. And I missed this one on Comiket and auctions as well. But lucky enough I found one in K-BOOKS Akihabara so I immediately got it. Was not the easiest T-shirt to find, but it is really good.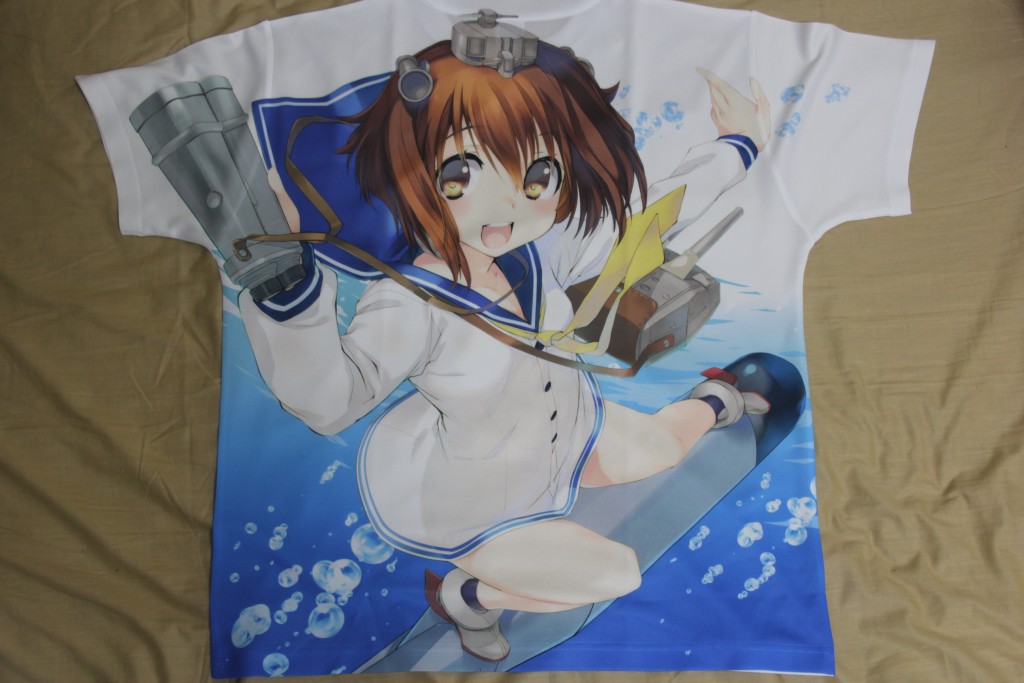 For this Comiket 86 release, the front side of the shirt is blank. The back has a full print featuring Yukikaze (雪風) from Kantai Collection -KanColle- (艦隊これくしょん~艦これ~), illustrated by the circle CUT A DASH!! & BLAZER ONE. The material is polyester. Usually I am not a big fan of polyester T-shirts, but this one is very comfortable to wear.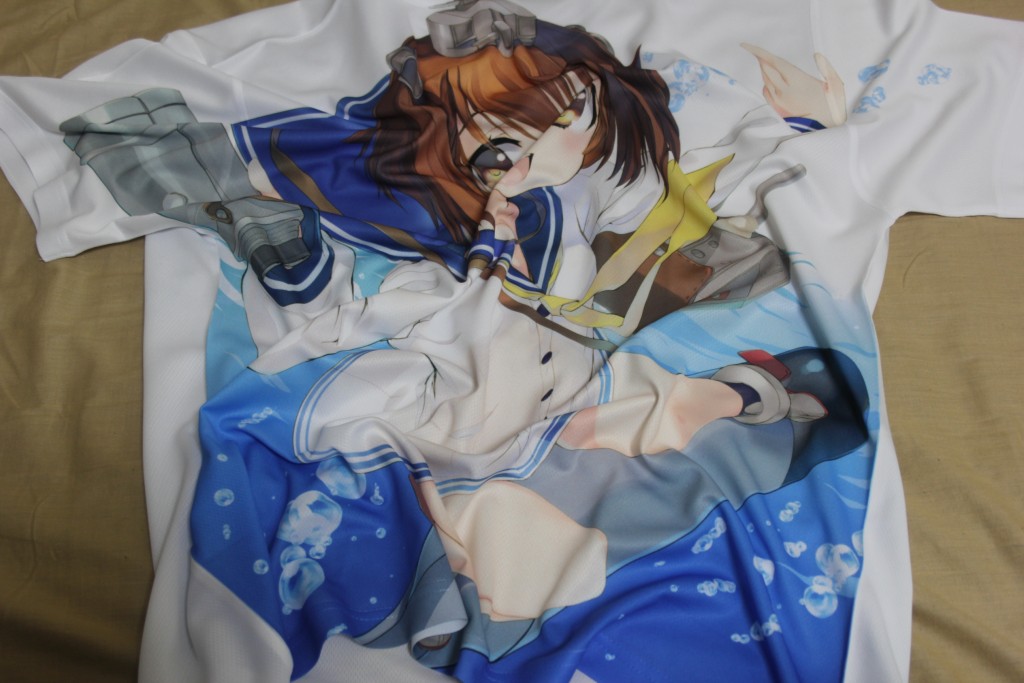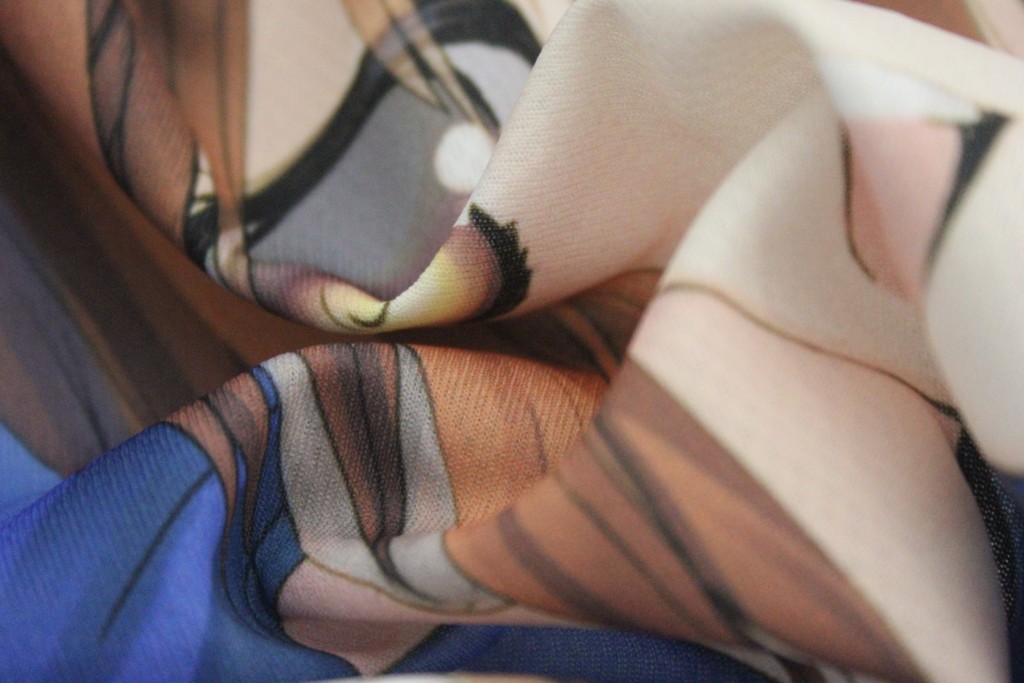 Close-up pictures of the shirt, distorted. The printing and details are nicely done. The colours are much sharper than cotton T-shirts, so all in all, it's a very good shirt and definitely is going to be one of my favourites.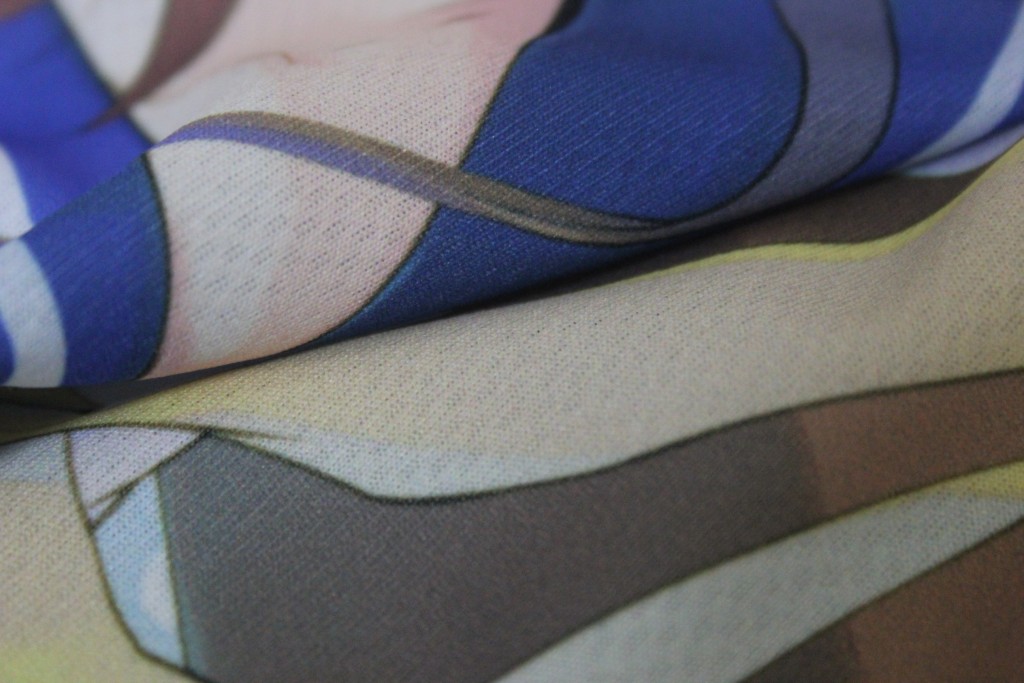 Here's the close up photo of the fabric. Unlike other polyester T-shirts, this one does not brushes off your skin. That's why I like it.
(T-shirt store page: 艦隊これくしょん~艦これ~ CUT A DASH!! & BLAZER ONE 雪風Tシャツ)