The good thing about buying T-shirts in Japan is that if it is sold out in one place, you can easily find another one in another place. When this shirt was released by COSPA it immediately got sold out, so I travelled down and get one in AsoBitCity. Apparently they still got loads of these.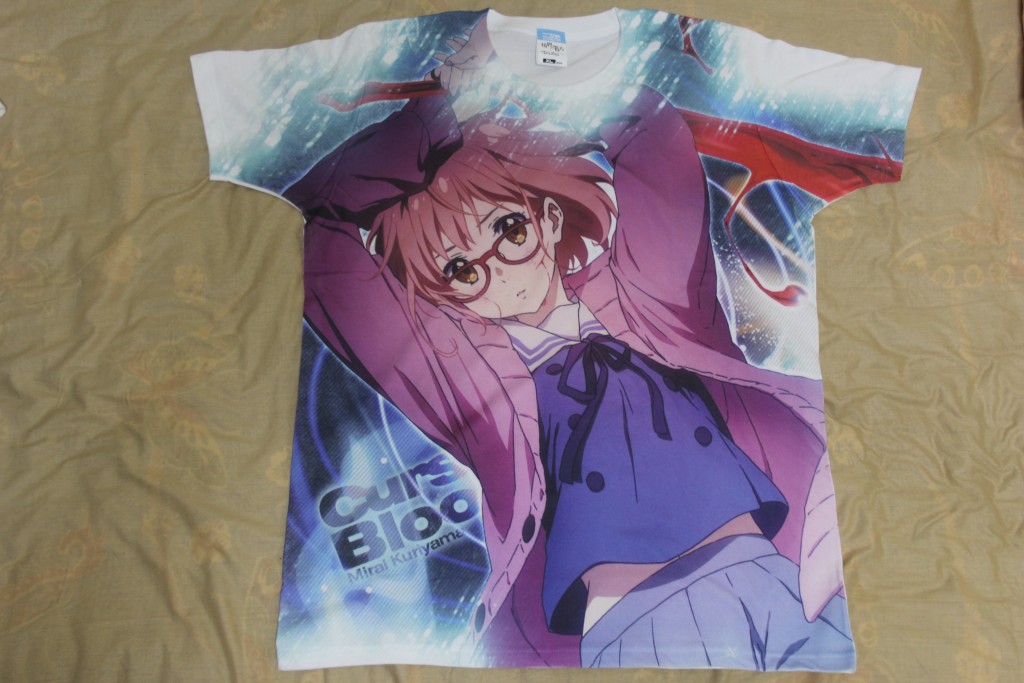 The T-shirt features Kuriyama Mirai (栗山未来) from Kyoukai no Kanata (境界の彼方), also known as Beyond the Boundary. When I first saw the image on the COSPA website, I was not too interested, but once I saw the real product, I think it's really nice. Probably the effects and the details are much better on the real product compared to the promotional image.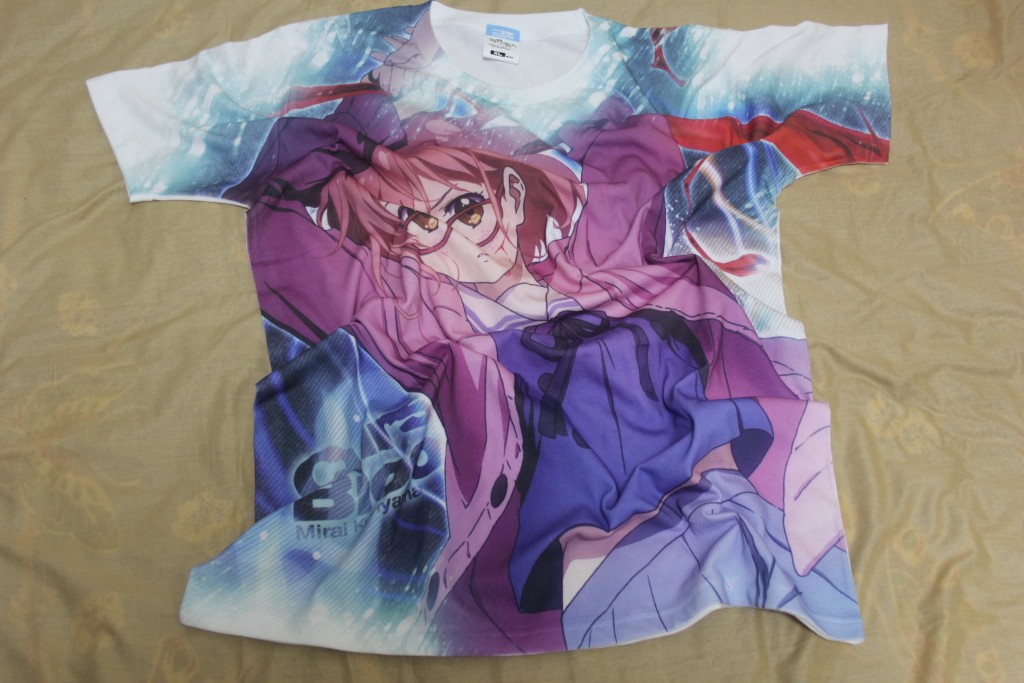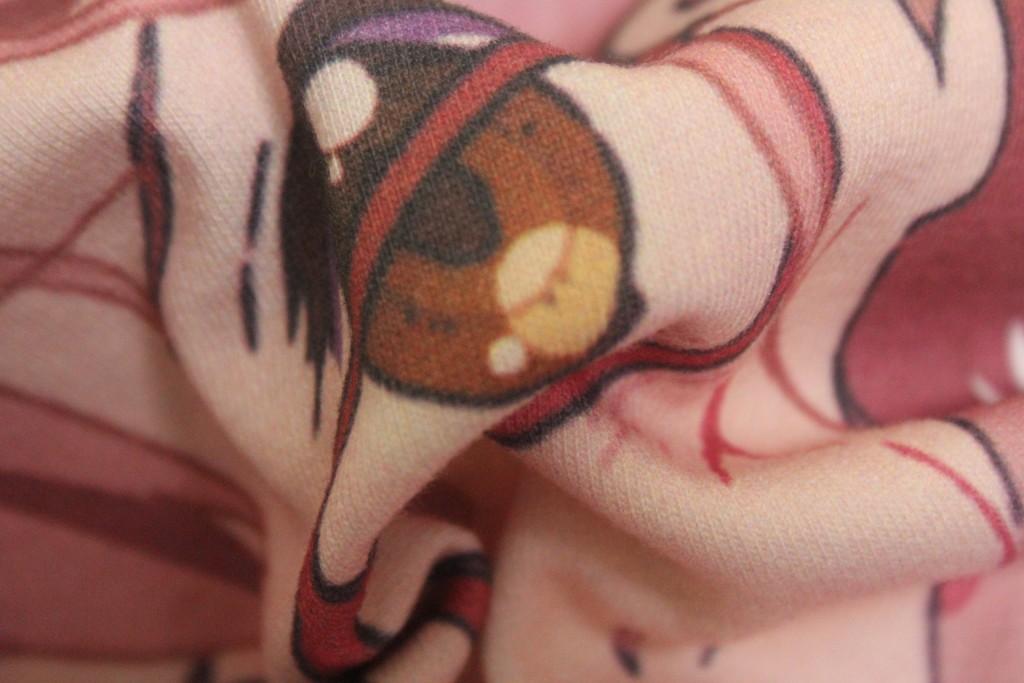 Close-up photos of the printing. Like any other full graphic T-shirts, the printing is very sharp and crisp. The colours are really nice but subject to slight discolouration during the first wash. The printing is very flexible as it is directly printed to the fabric so it does not leave any print feeling when worn. The only thing that the shirt leaves was just the 'carton'-like smell when it was newly opened, like some of the recent full graphic T-shirts, perhaps from the printer.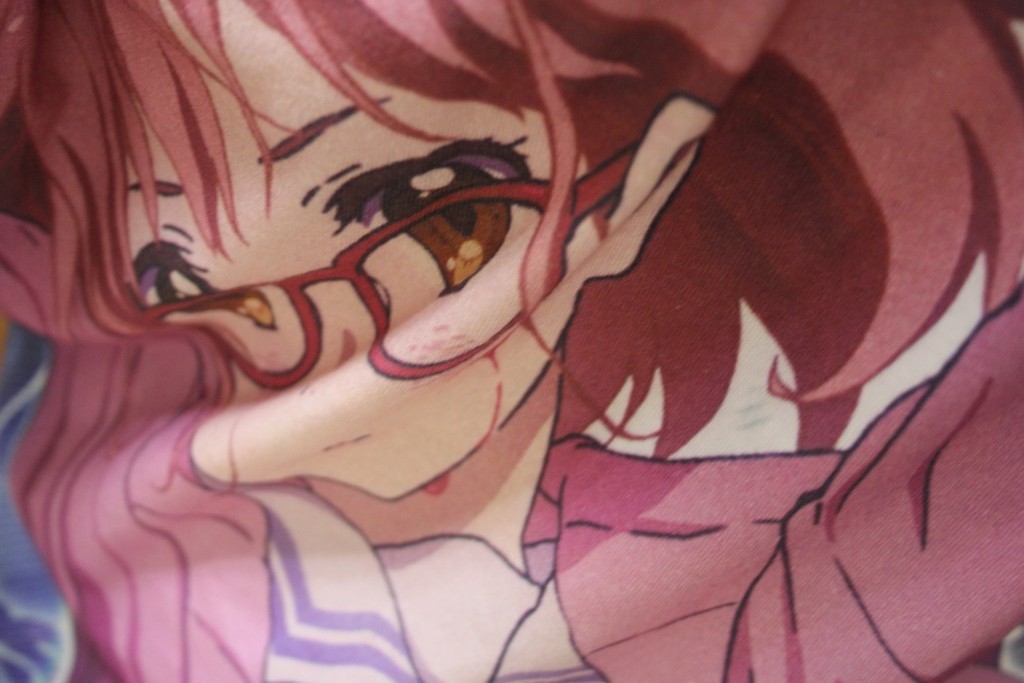 (T-shirt store page: 境界の彼方 栗山未来 フルグラフィック Tシャツ)