This is the last Love Live T-shirt that I bought. Unlike the other three, this is the only T-shirt that I buy because I like the character. Which also means the only shirt that I buy after I /actually watched/ the series. Plus, with this Inazuma T-shirt, it marks my second yellow/orange T-shirt I got from COSPA in a short time.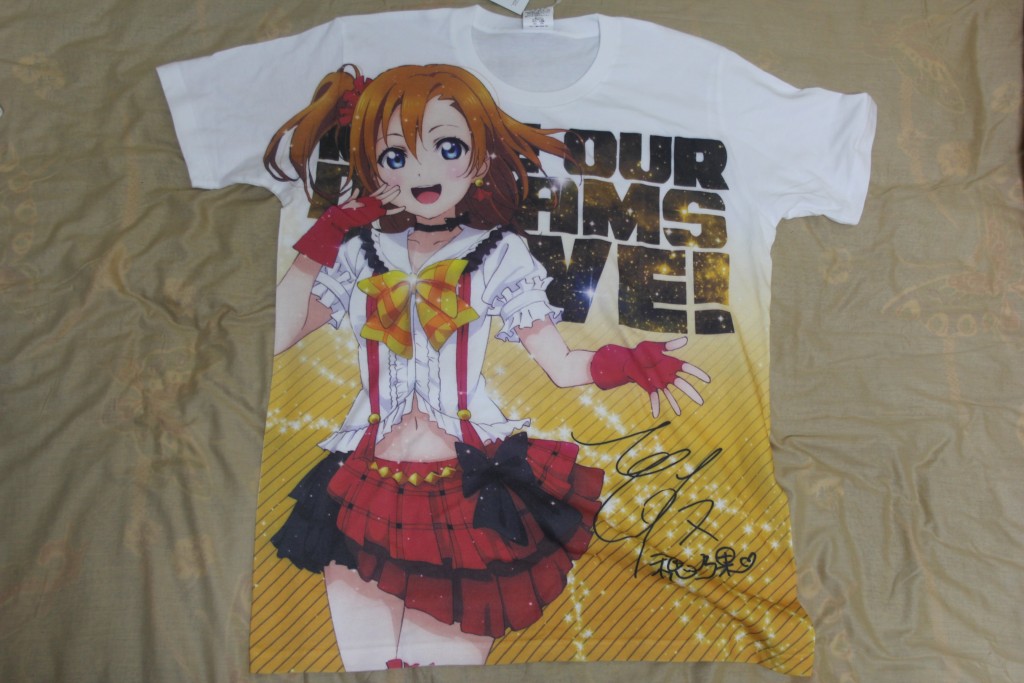 The design is similar with the others. However, as far as I know, Honoka's image colour is orange instead of yellow. The pose is a little funny in my opinion, especially her face expression. Honoka usually is the cute and energetic one but looks a little bit different in this shirt. But out of all the Love Live shirts, I like her signature the most.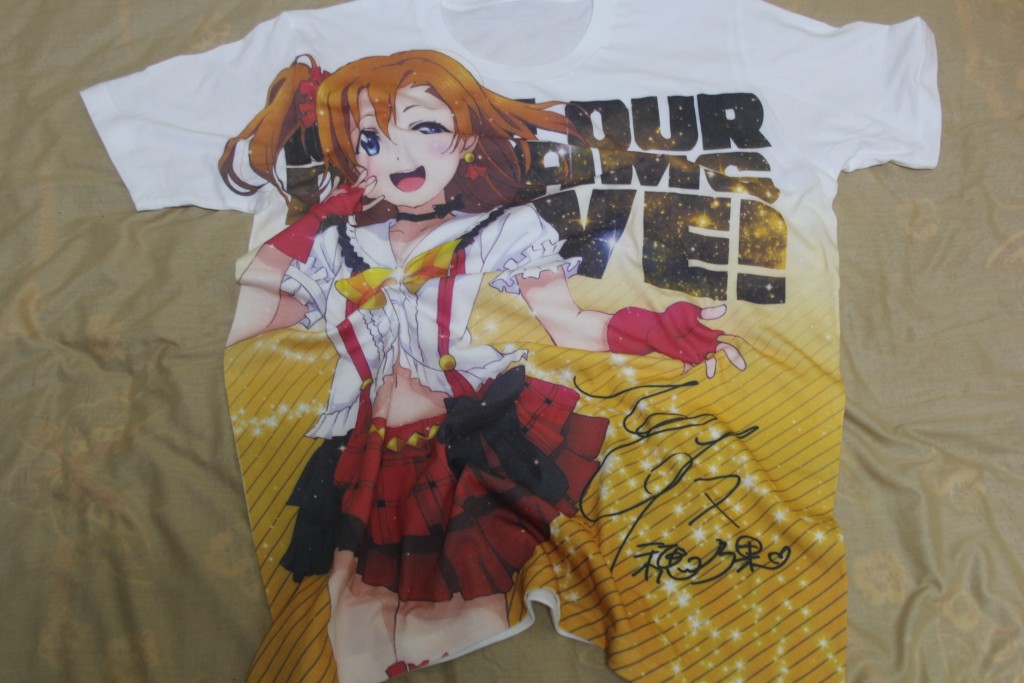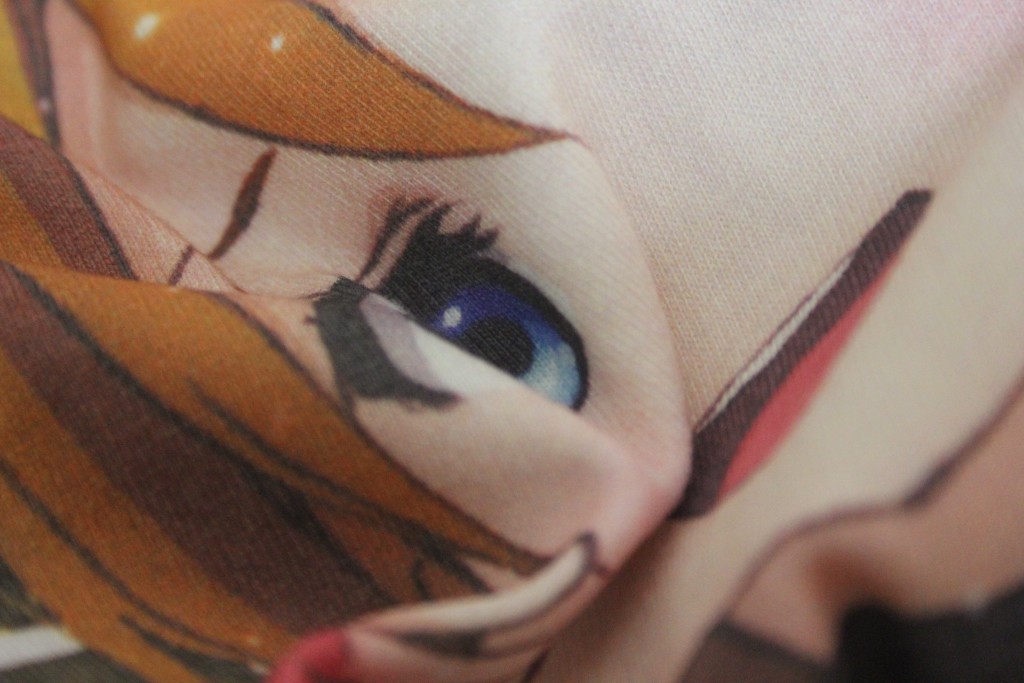 More close-up photos on the T-shirt. The characters do make funny faces when it is distorted due to the fabric. But that means that the printing is very nice and flexible. It just goes with the flow of the fabric. Good thing that this shirt is printed with lighter ink colour, so less risk of fading.
Her "messed up" signature. Pretty much following the iDOLM@STER T-shirt styles in my opinion, but it's all good.
(T-shirt store page: ラブライブ! 高坂穂乃果 フルグラフィック Tシャツ)