This is the third Love Live (ラブライブ!) T-shirt that I bought. This one features Yazawa Nico (矢澤にこ). Like the other two, I bought this when I have not yet watched the series, so I just choose the ones that look good/cute. Like the KanColle T-shirts, it is pretty fun to buy it physically from the COSPA shirts.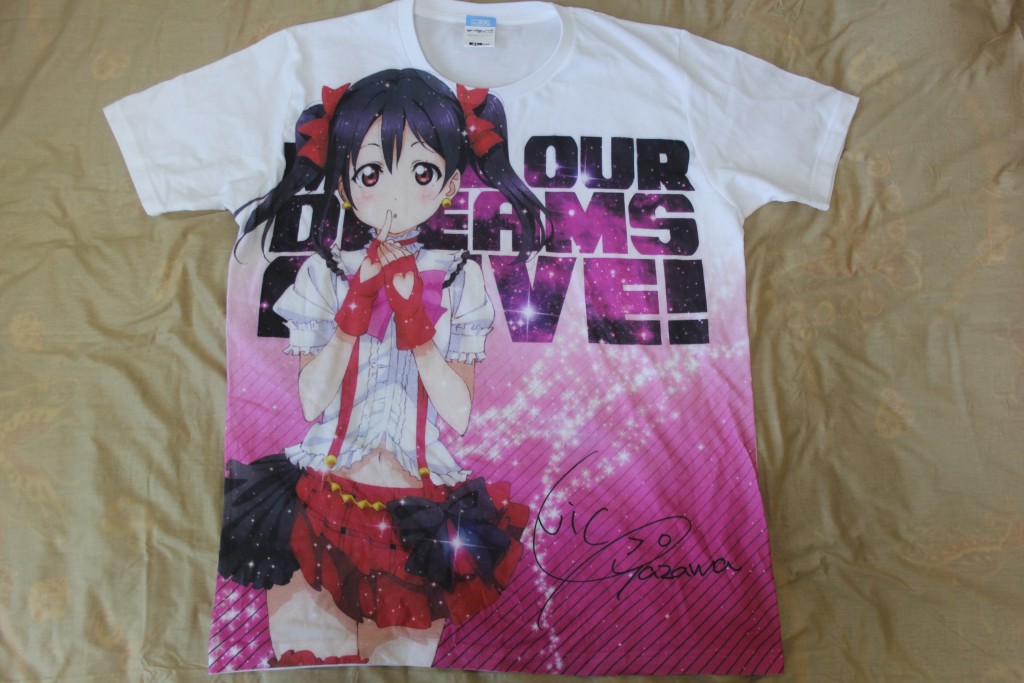 The design is pretty much similar to the other Love Live full graphic shirts, character illustration coupled with a background associated to their image colour, a signature, and the big text of "MAKE OUR DREAMS ALIVE!". Overall this one also has a nice design although Nico looks really like a kid here.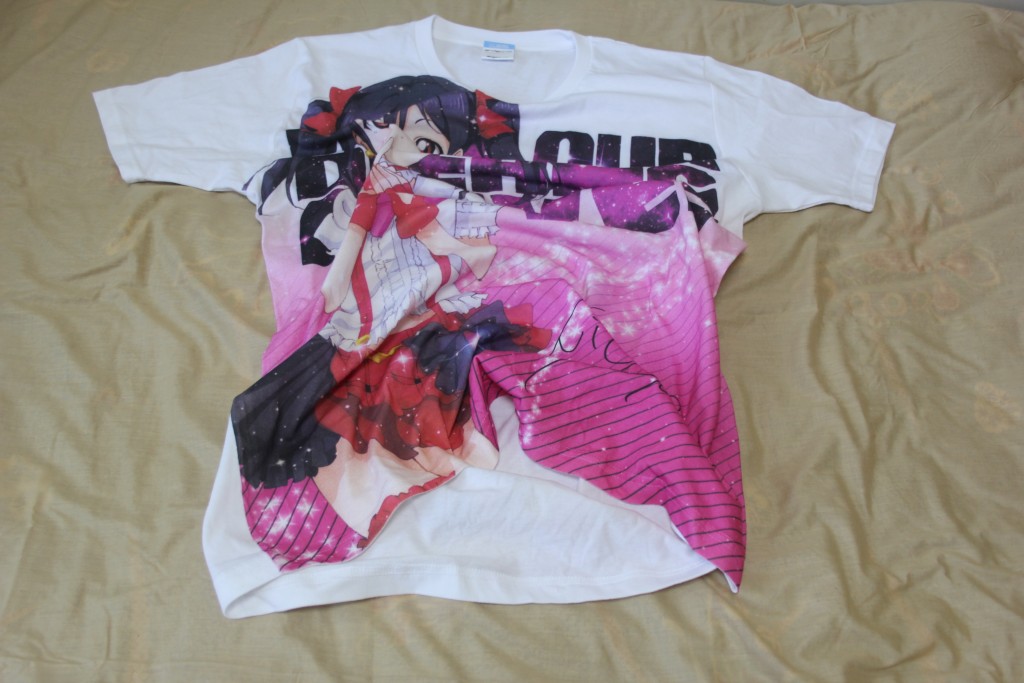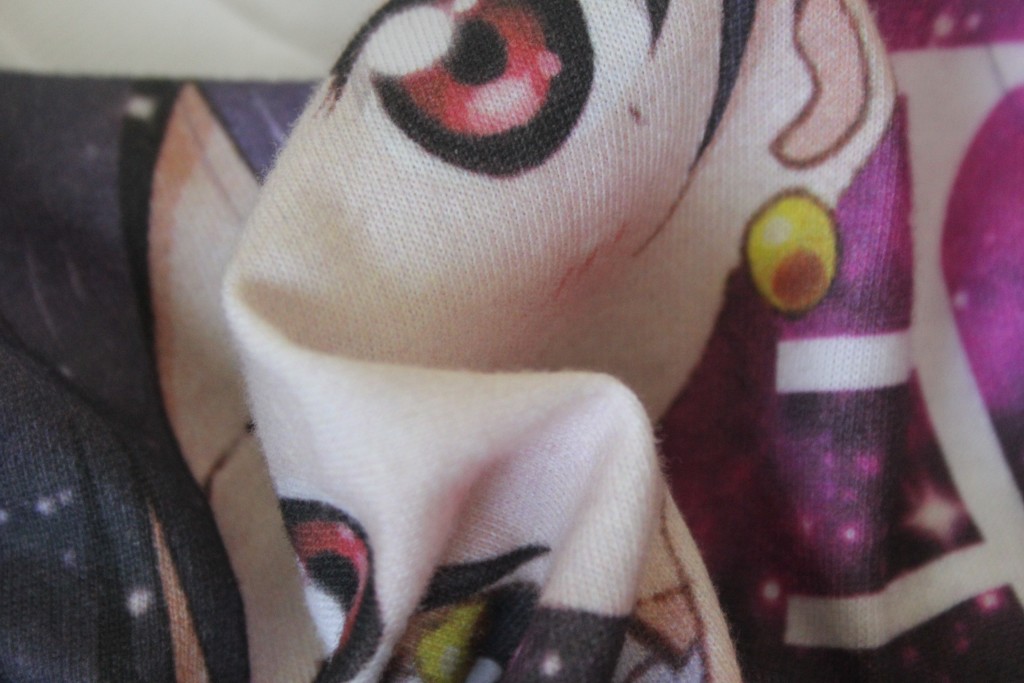 More close-up photos for the printing. It is very flexible and durable. After the initial wash, there were some slight discolouration on the hair (because it is black).
Some details on the signature. I believe this design was largely inspired by the iDOLM@STER birthday T-shirts. Her signature was one of the funny ones though, with the fish that came out of nowhere. The problem is that the amount of shocking pink in this shirt means that it is very hard for me to wear it outside. Plus the amount of Nico fans in Japan are just too much.
(T-shirt store page: ラブライブ!矢澤にこ フルグラフィック Tシャツ)