Here's the second Love Live (ラブライブ!) T-shirt that I bought. This one features Hoshizora Rin (星空凛).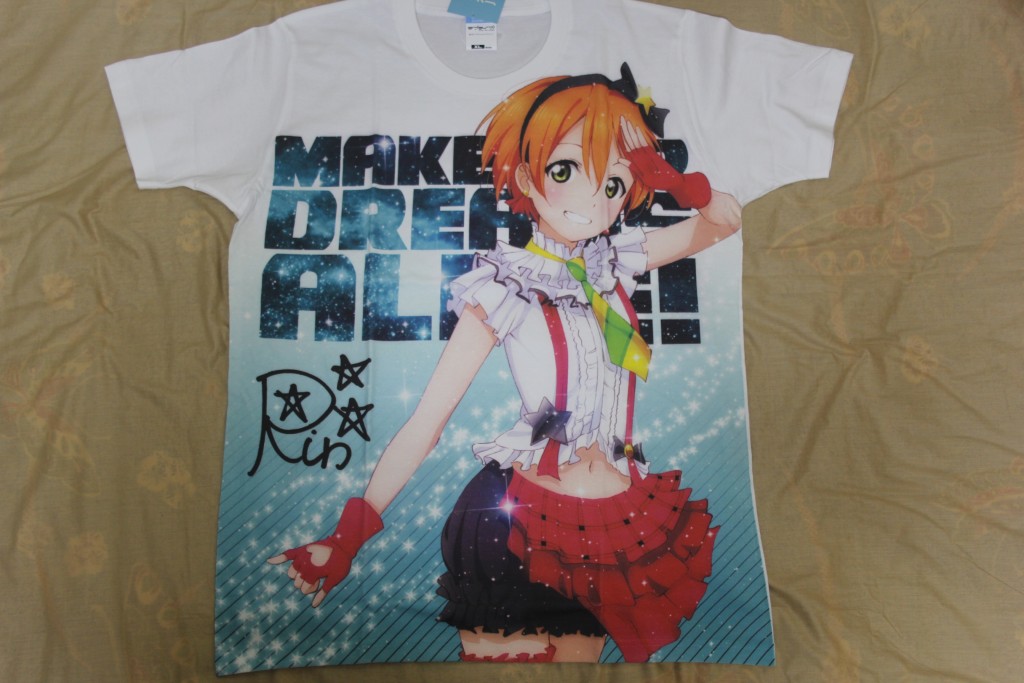 The design looks very fresh. The turquoise background combined with her lively pose gives a refreshing feel. The text looks very nice in turquoise. Though on the downside, the skirt look quite weird in that angle, especially compared to the Hanayo one.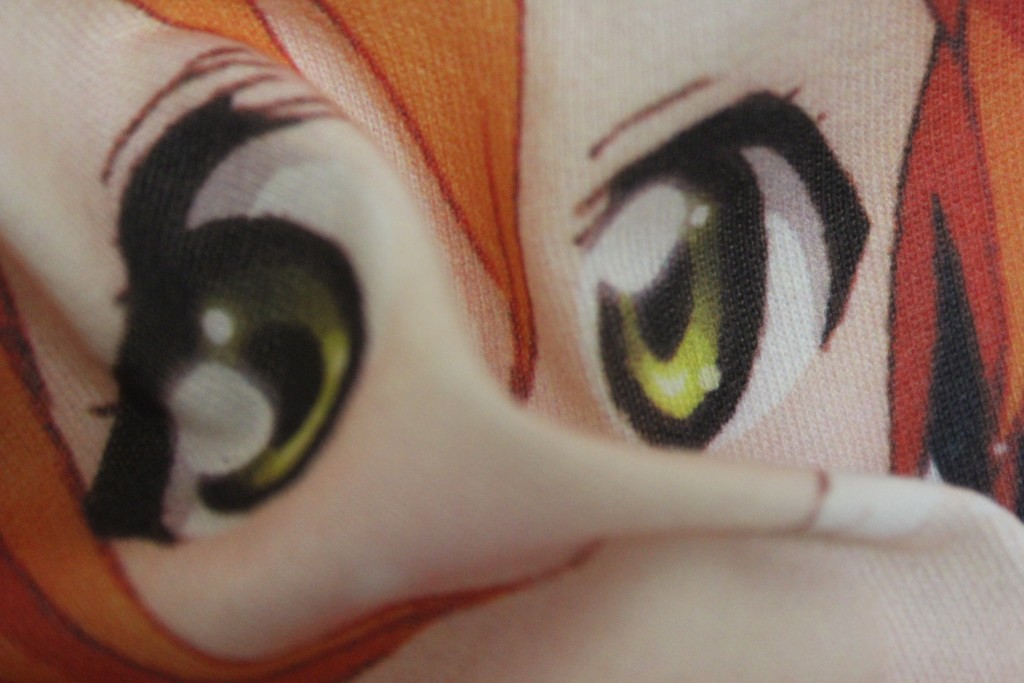 More close up photos on the printing. Like the other full graphic T-shirts, the print quality is very nice and flexible. Also the good thing about these Love Live T-shirts are that they do not use too much dark ink, so less risk of getting discolouration. Out of the four Love Live T-shirts I got, I think I like this one the most.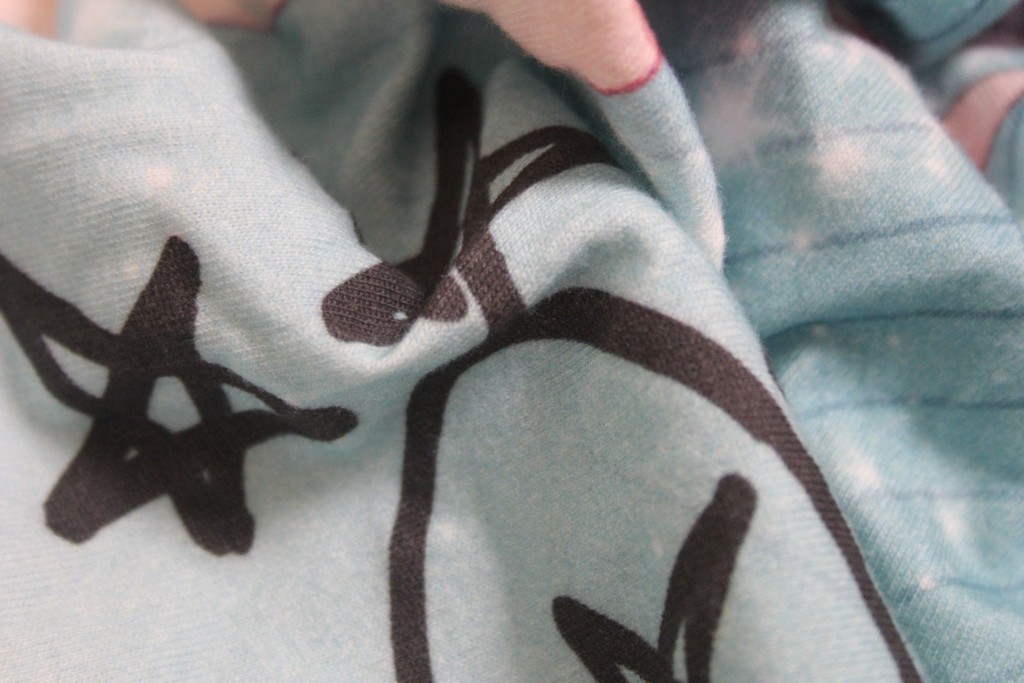 (T-shirt store page: ラブライブ!星空凛 フルグラフィック Tシャツ)