Love Live (ラブライブ!) is getting a lot of attention here in Japan, so I think why not getting some of their merchandise. As I have not yet watched the anime when I get these items, I simply choose those which looks nice. The first one up features Koizumi Hanayo (小泉花陽) and this makes it the third batch I got during my stay in Japan.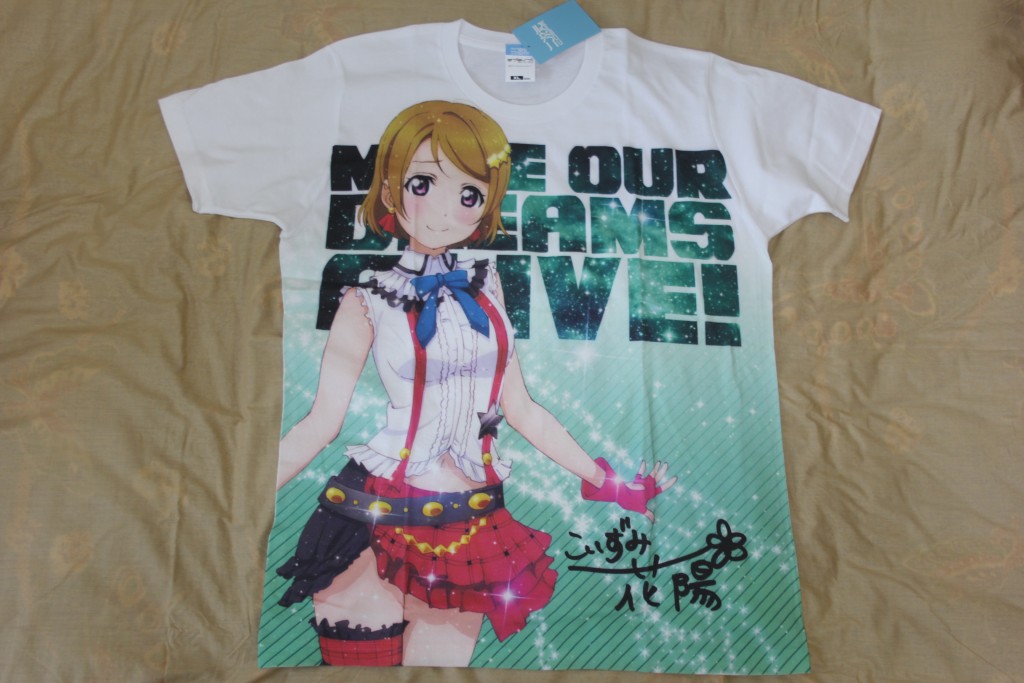 All the Love Live! T-shirts have similar designs. It incorporates character illustration with a simple background using their image colour, coupled with their signature and a text "MAKE OUR DREAMS ALIVE!".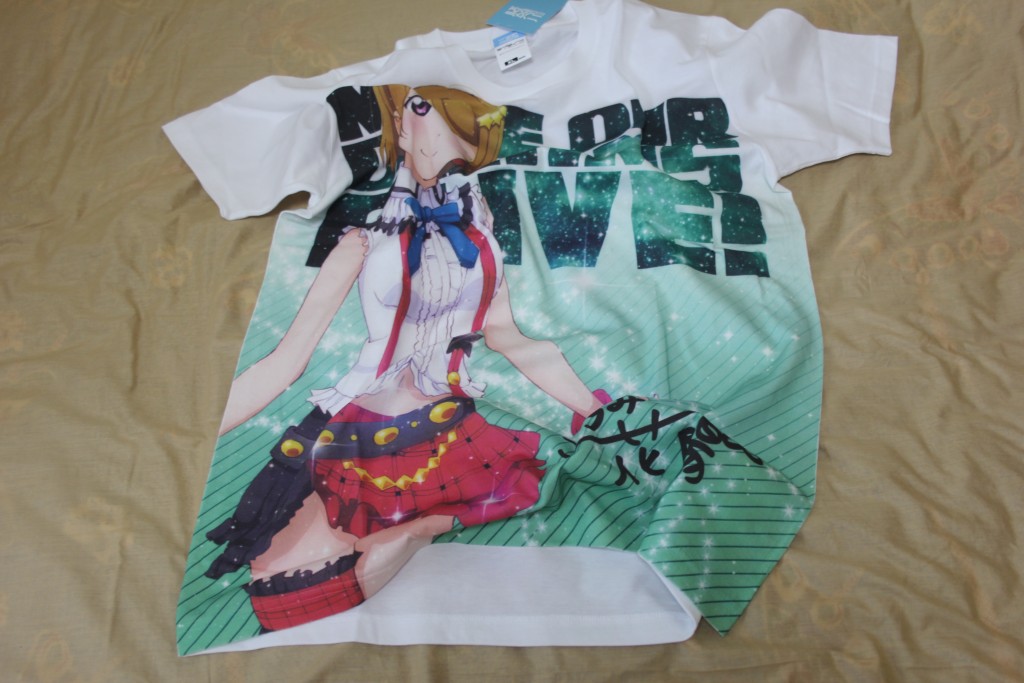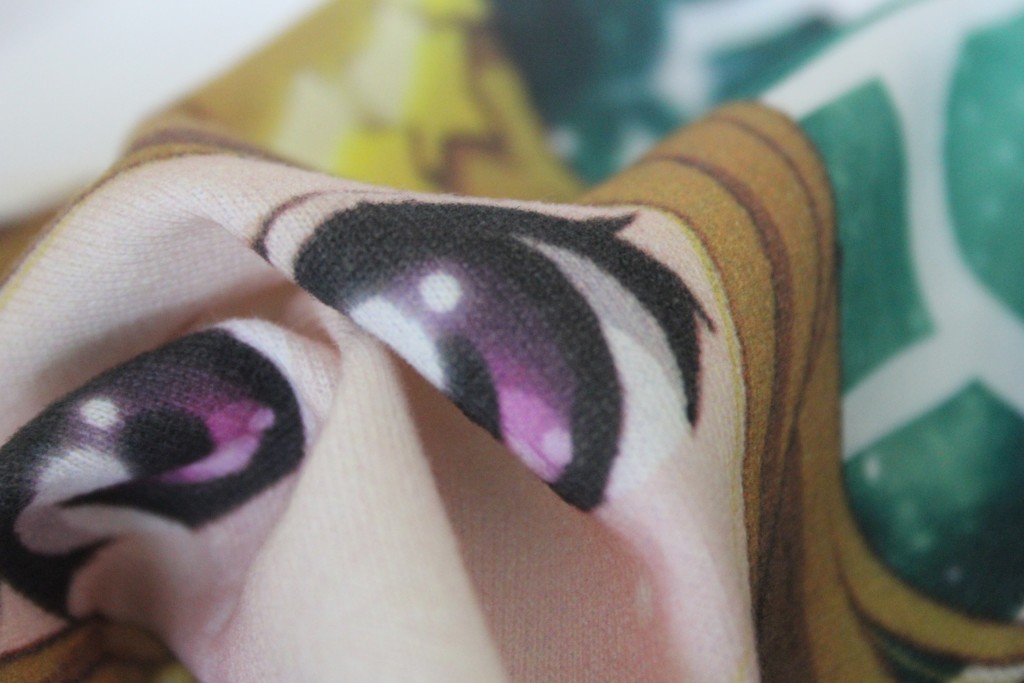 Close up photos of the printing. Like the others, the printing is very soft and flexible. However, all the Love Live! shirts seem to have a carton-like smell when it was freshly opened. Not sure why but it was just funny. By this time the shirt has gone through handwash with cold water and the printing seems to look very sharp.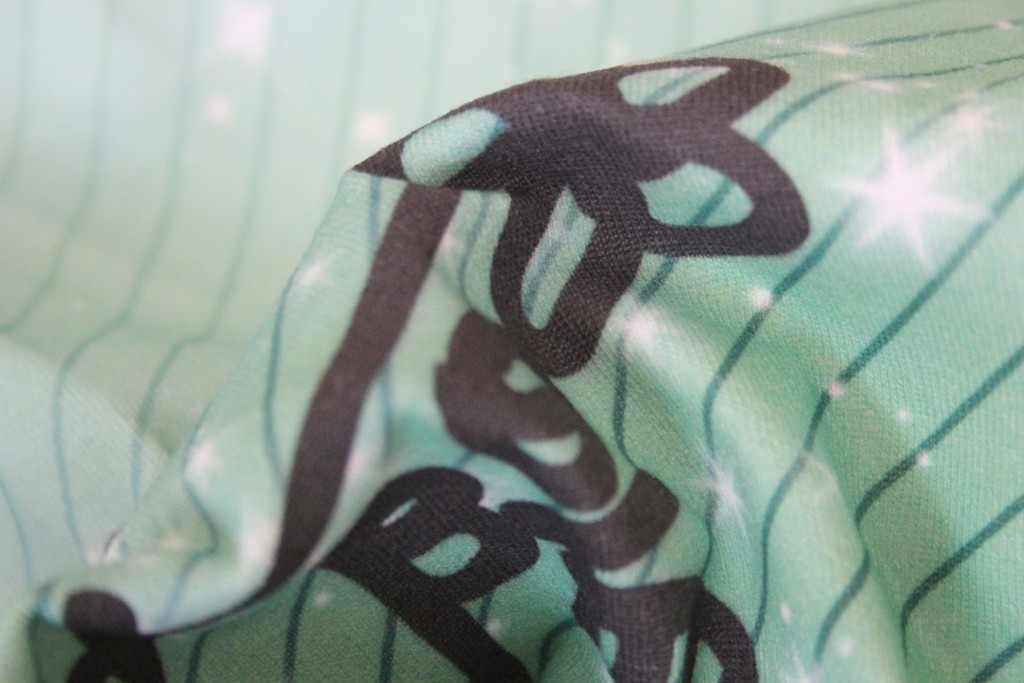 And lastly, messed up signature. Pretty much a must thing to create fan hype for idol-related series! But I felt the idea was a bit similar with the iDOLM@STER birthday shirts. Well the design came from the same company so I guess it's okay.
(T-shirt store page: ラブライブ! 小泉花陽 フルグラフィック Tシャツ)