Here's another one from the latest package. This T-shirt features Inamura Rio (稲叢莉音) from DRACU-RIOT, manufactured by Toy's Planning.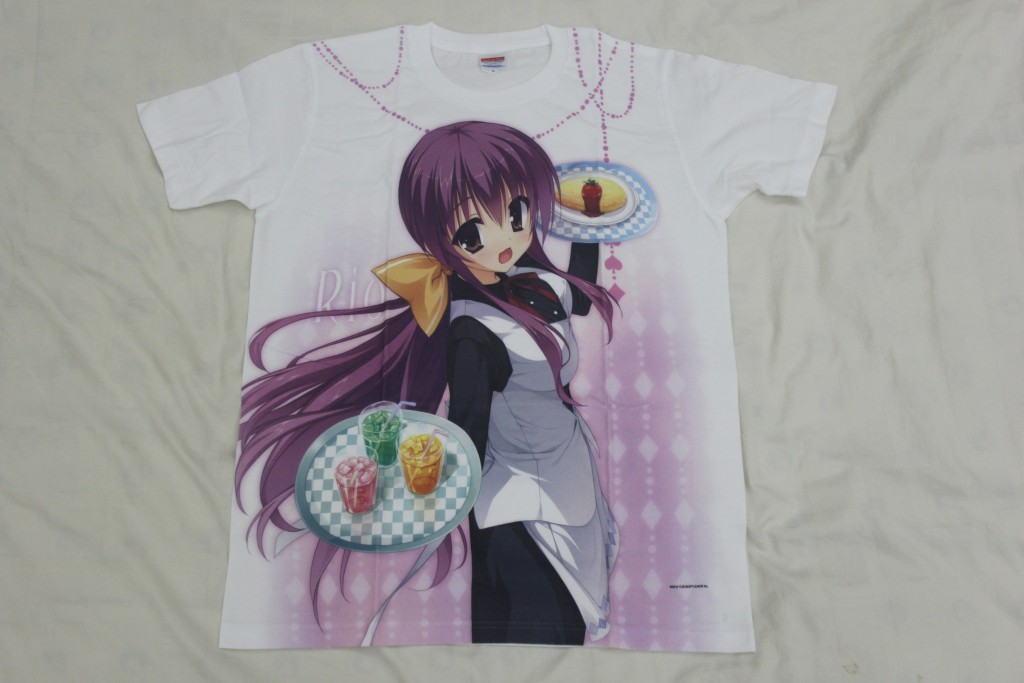 Like other Toys Planning T-shirts, the design concept is very simple. It features the character illustration with the character name in a simple background. Overall it blends nicely, although I am still unsure what the purple decoration around the neck area is for.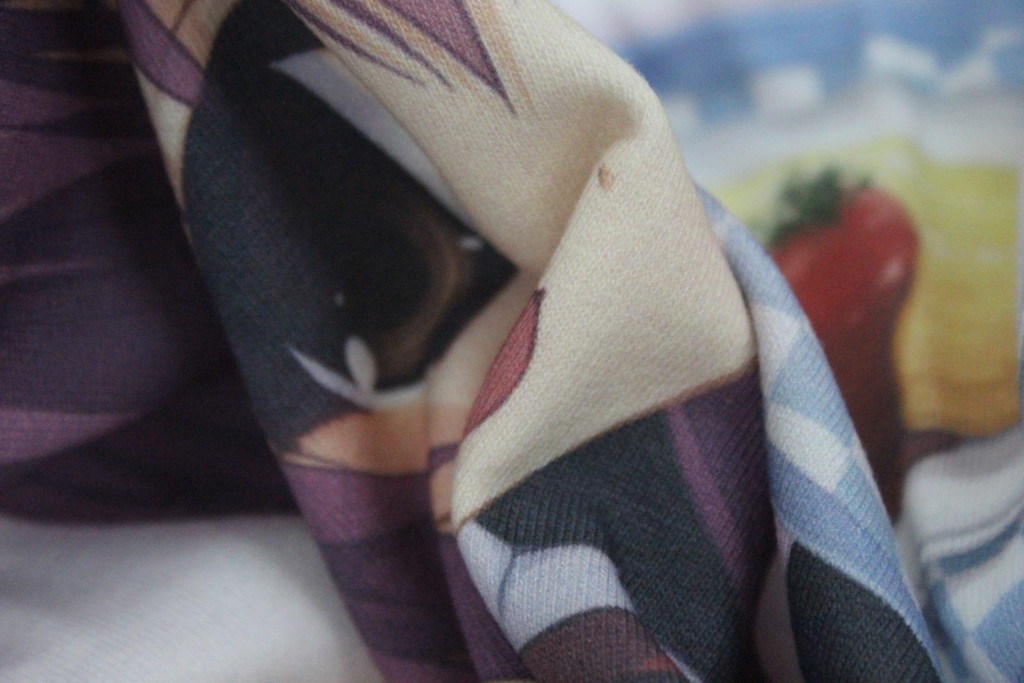 Close up photos of the printing, distorted. The printing, like any other direct to garment T-shirt is very soft and flexible.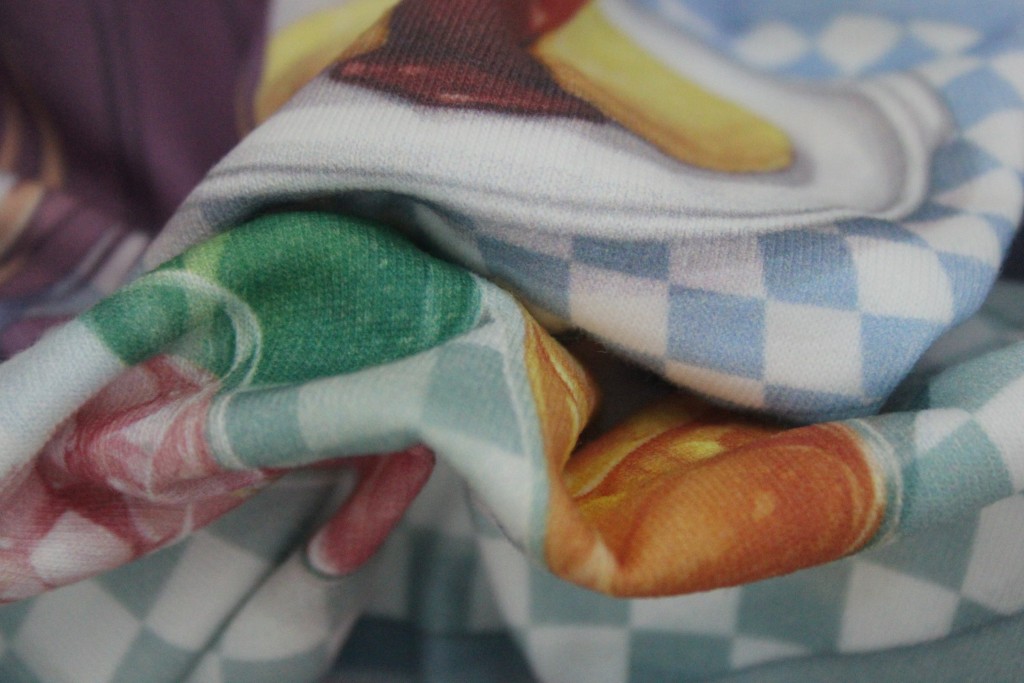 Distorted omurice and juices/soft drinks.
It's a nice shirt to have. In my opinion it has the best design among all the DRACU-RIOT series. It looked a little blank but when it is worn, the colours cover up almost the entire body. I use this occasionally for sleeping and the rest is for collection purposes, like most of the other Toys Planning T-shirts.
(T-shirt store page: DRACU-RIOT! 稲叢莉音 フルカラー Tシャツ)