It's Valentine's day so I figured I will post something related to 'heart'. And I haven't updated the Anime T-shirts section anyway for a long time. So this is one shirt that came on my latest package (though not that latest anymore by now). This T-shirt features Purple Heart (パープルハート) from Choujigen Game Neptune (超次元ゲイム ネプテューヌ) or known as Hyperdimension Neptunia in English version.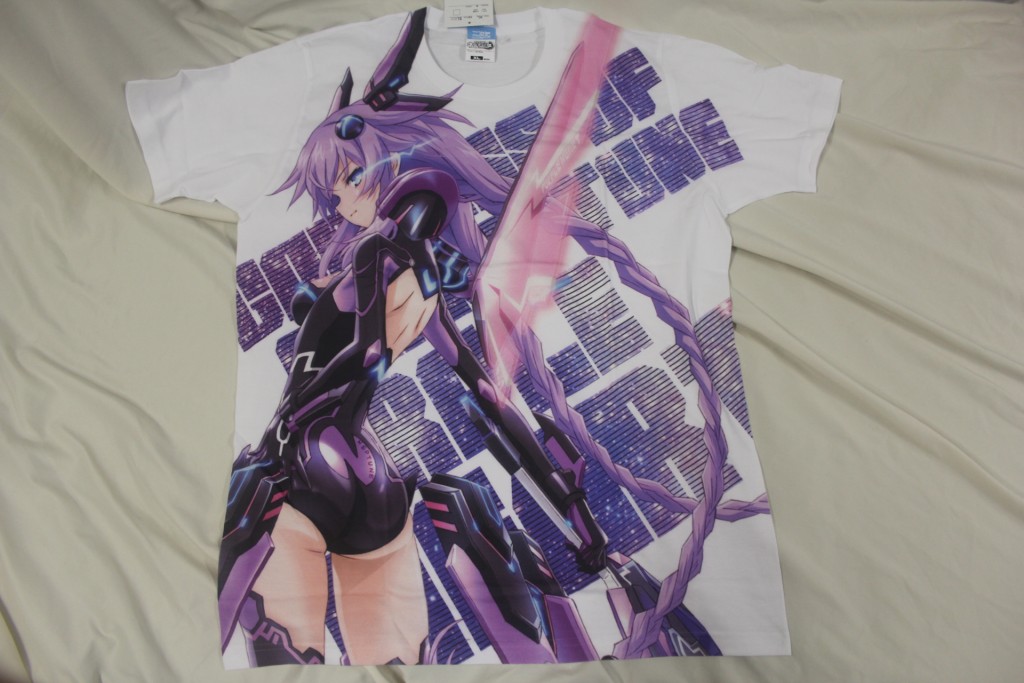 The design is pretty cool. Before I don't have too many purplish T-shirts but when I see this one, I think it's a definitely must get. The effects are really cool and the details are very nice.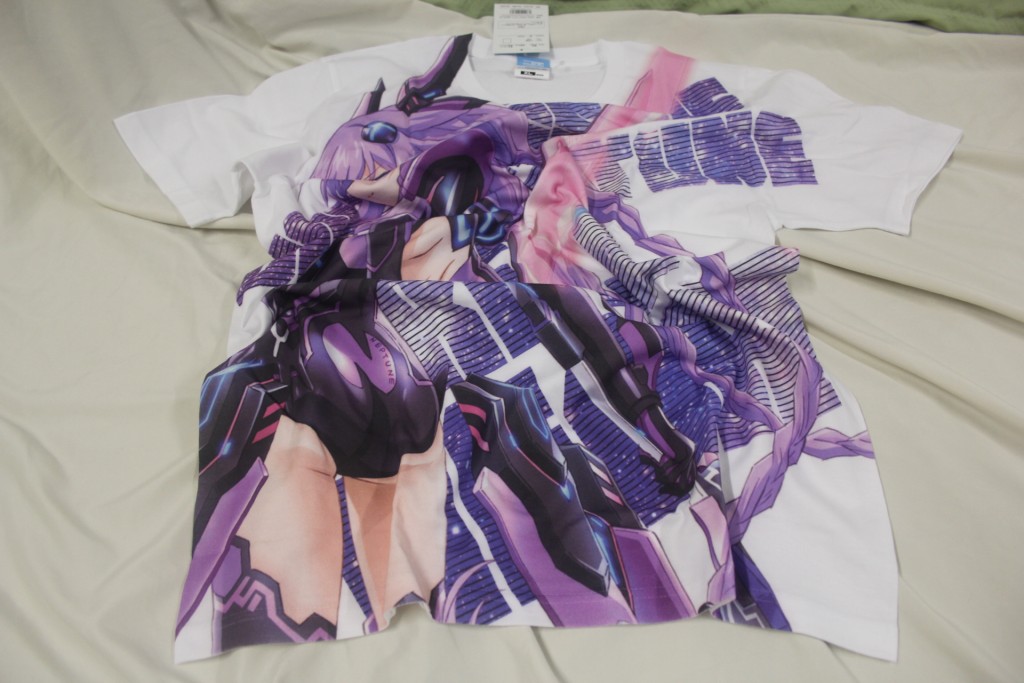 Close up pictures of the shirt, distorted. The colours are very vibrant and sharp. I have worn this to spa, sleeping, and other activities and have been washed but I don't see any much discolouration, even on the black parts of the T-shirt. I also think that this shirt can be worn outside to many places because of the cool design. Definitely a great buy.
(T-shirt store page: 超次元ゲイム ネプテューヌ パープルハートフルグラフィック Tシャツ)