Merry Christmas!
This T-shirt also comes with Rikka in the latest package. This T-shirt features Tsukiayama Sena (月山瀬奈) from Noble Works (のーぶる☆わーくす). This one is manufactured by Toys Planning.
Like other Toys Planning T-shirts, the design is based on an illustration and it is very colourful. I love the mixture of green and blue. It fits her character well and it makes the shirt look very fresh. However, like any others, the main drawback is that it only comes in one size – L. I wish there are bigger sizes because these T-shirts are really good and I would like to wear them baggy.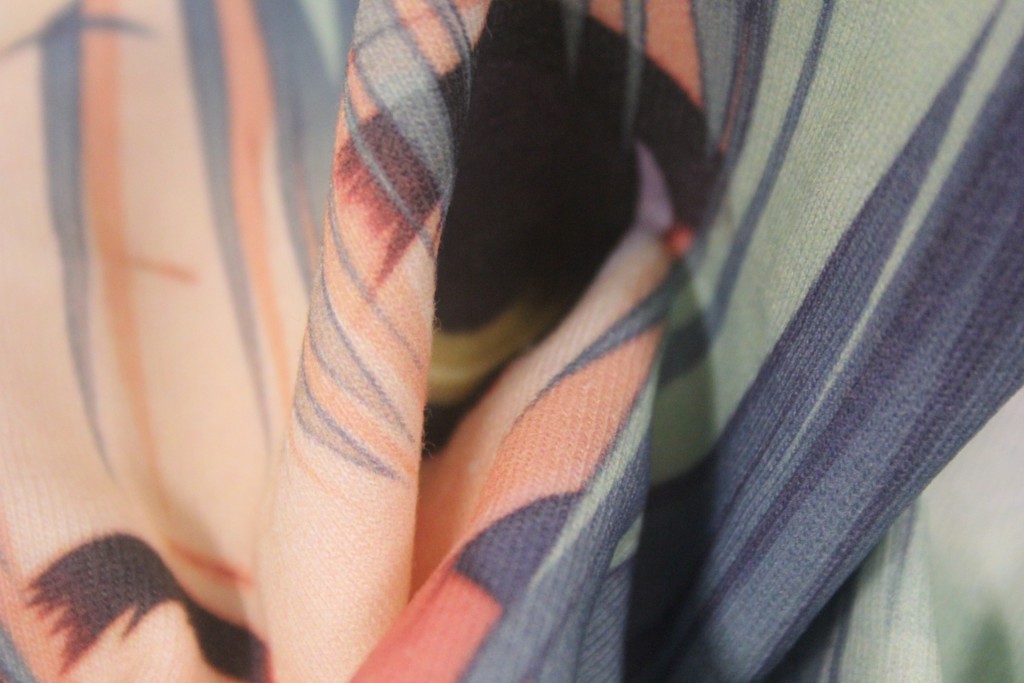 More close-up pictures of the T-shirt, distorted. The colours are very vibrant and lovely and can be seen on each strand of fabric. Most of these T-shirt uses light colours so I am not too afraid of discolouration, but there is a big chance of the T-shirt turning yellowish. Since it is directly printed to the fabric using an ink-jet printer, the shirt allows for maximum flexibility. It is very comfy to wear and hence I wanted a bigger size. Since it is quite hard to wear this outside, it is perfect for home uses and sleeping. Or I usually put on a cardigan or checkered shirts if I want to wear outside. Overall, a really nice shirt.
(T-shirt store page: のーぶる☆わーくす 月山瀬奈 フルカラーTシャツE ver.2)