Here's another one that came from the latest batch. This time it features Ruri Gokou (五更瑠璃)/Kuroneko (黒猫) from Ore no imouto ga konnani kawaii wake ga nai (俺の妹がこんなに可愛いわけがない。).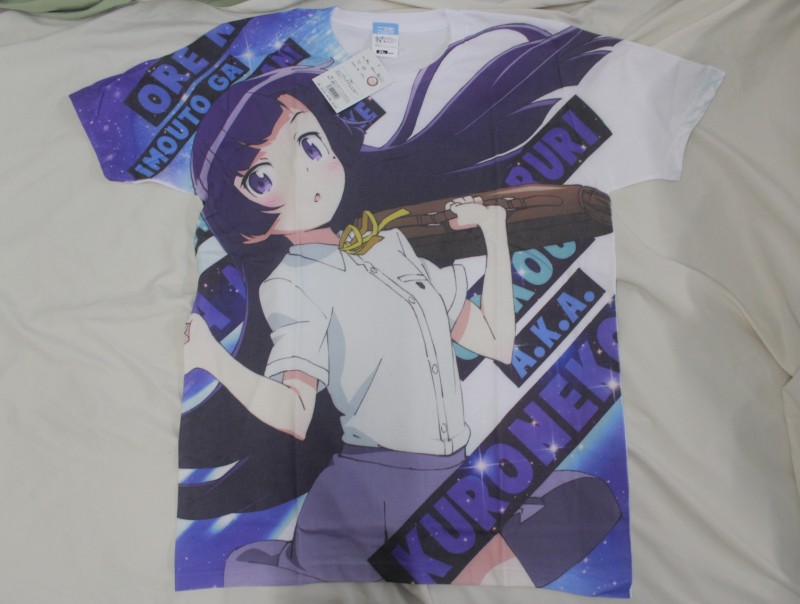 The design is brighter than the other Hei mao and this one has more colours and covers the whole shirt. However, I still like both. This one looks more playful and the other looks a bit gothic, which suits well with her different outfit in the shirts.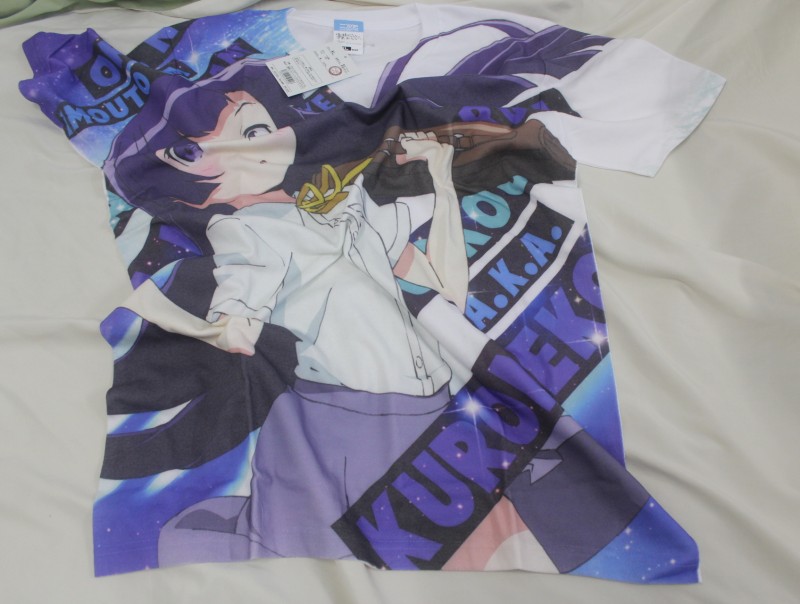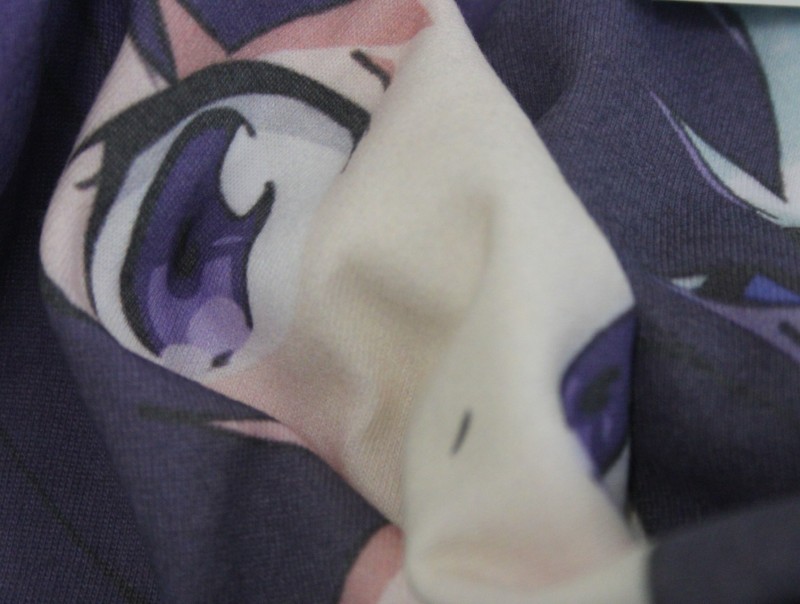 More close up of the shirt, distorted. The colours are amazing but there are quite a lot of dark colours, which makes me a little concerned when washing this. Similar to the other shirt, the dark colours tend to fade quicker compared to the lighter colours, since it is printed with ink-jet printer. However the shirt is very flexible and there are no feel of the print at all.
(T-shirt store page: 俺の妹がこんなに可愛いわけがない 黒猫シャイニーフルグラフィックTシャツ)