Here's another T-shirt that came in the latest batch. It's been a while since the package came, but I am quite slow in writing these due to the busy schedule. This T-shirt features Yatogami Tooka (夜刀神十香) from Date A Live (デート・ア・ライブ).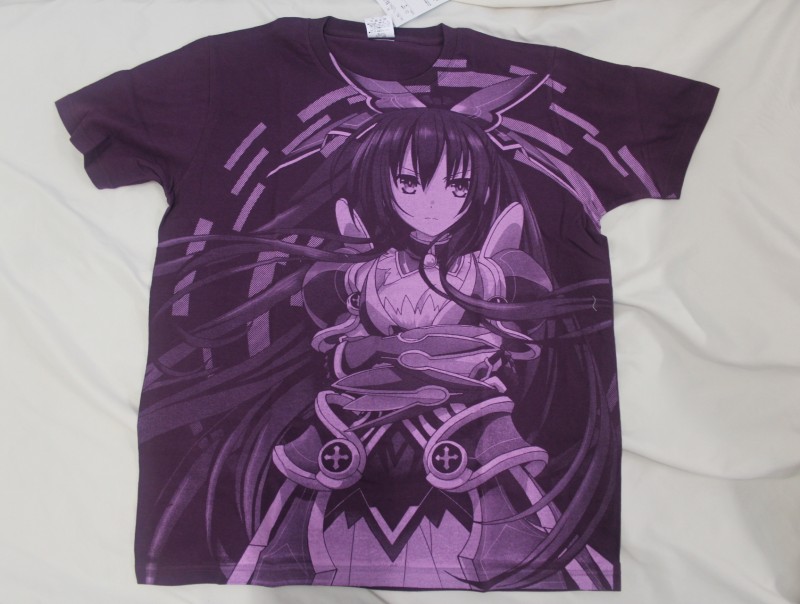 The design is pretty nice. It's a standard COSPA design: a full character image covering the whole T-shirt with a simple background. This one, however, has an interesting background that I like to play around with. The background is detailed with lines in this (/////////////) formation and printed in detail one by one. So I like to scratch along the lines.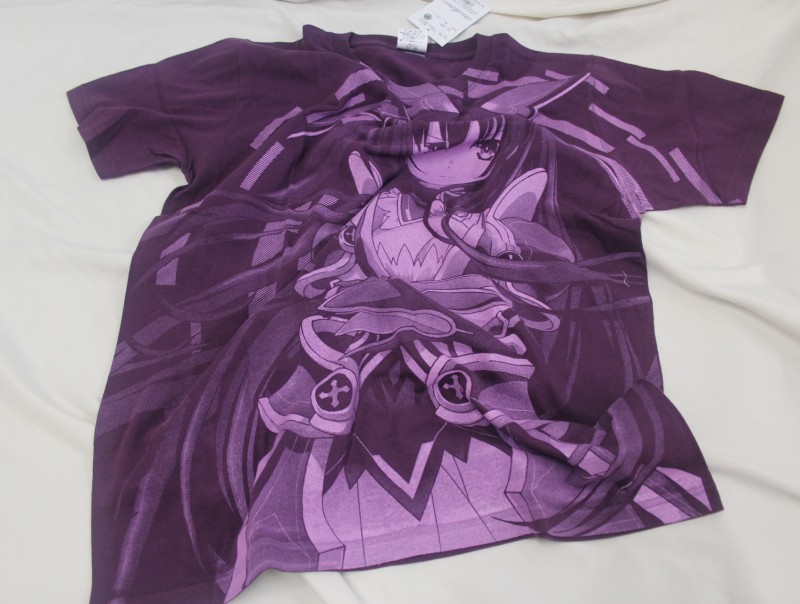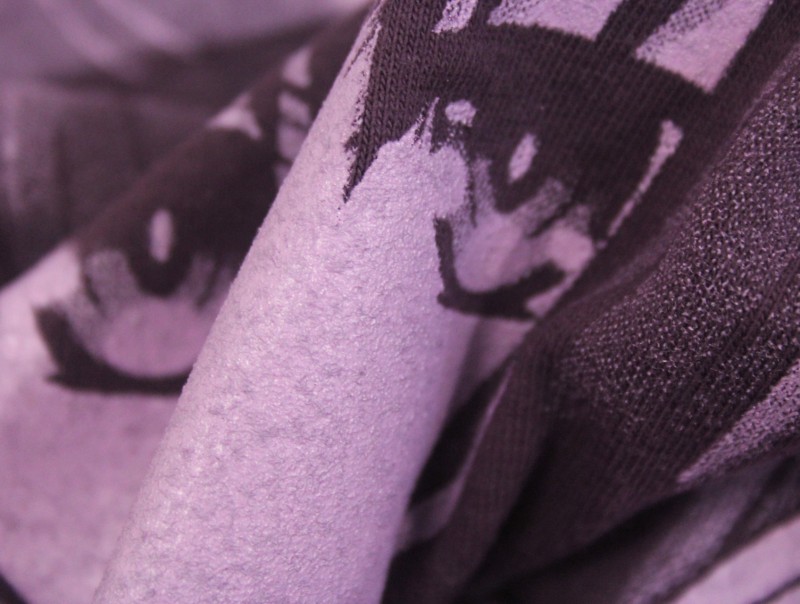 More close-up detail, distorted. The face is made up of solid print, so it is quite thick when worn. However, because it is quite thick, I hope it will not get cracked quite easily. Some of the print are quite thick but it gives out nice, bright colours, and since it is spaced evenly, it is not very hot and is quite flexible. Usually full print T-shirts like this are very durable and the fabric usually fades out faster compared to the printing.
(T-shirt store page: デート・ア・ライブ 夜刀神十香 Tシャツ)