I ordered a few from TOYS PLANNING in my latest order but this is the last one. It features Sakuya (サクヤ) from Hatsuyukisakura (はつゆきさくら).
Like the recent releases of TOYS PLANNING T-shirts, this full colour T-shirt features a full illustration of the characters. Compared to their previous design, I like this style better. But the old T-shirts are still really cute.
This T-shirt has a very nice design to it. It's full of soft colours and the little bunny also adds the extra cuteness. The girl looks cute too. But the downside is that the top part has quite a lot of visible white areas when it actually can be filled with colours.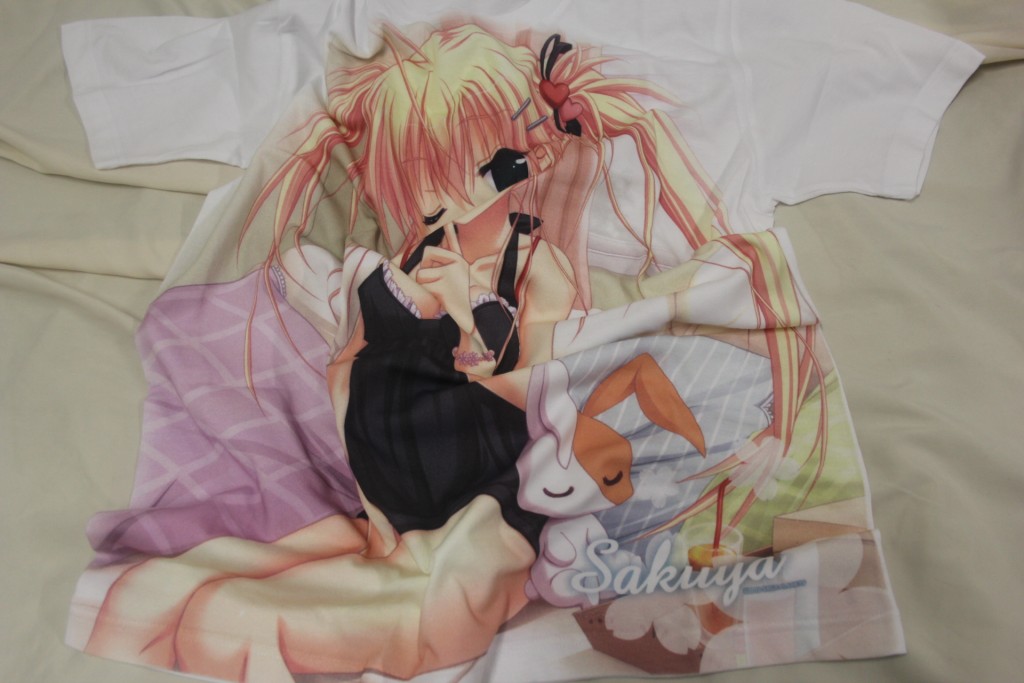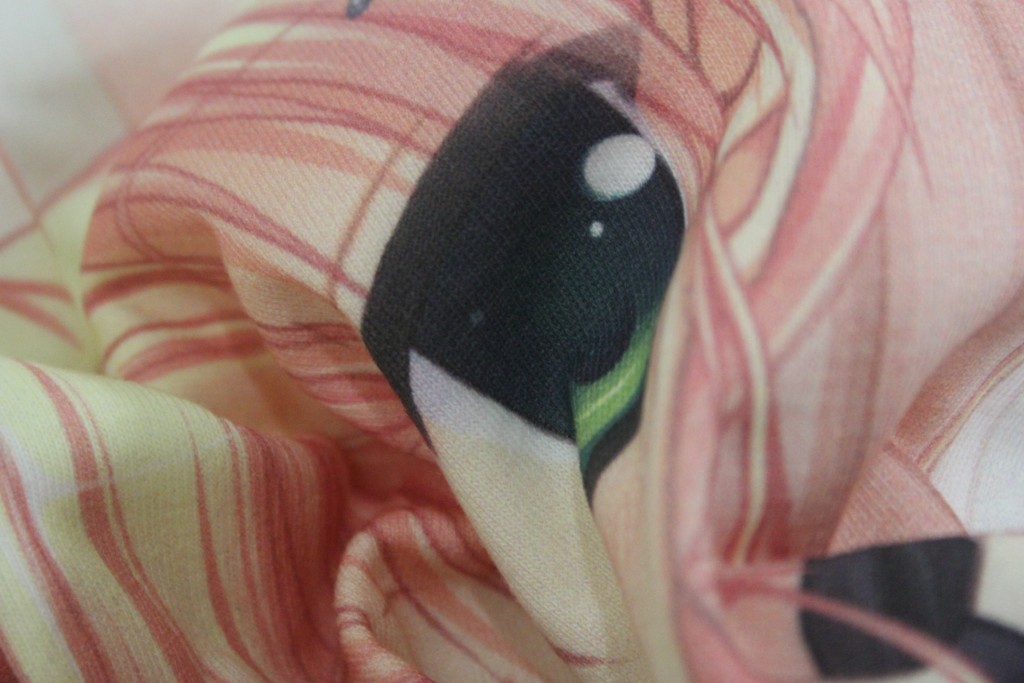 More detailed photos of the shirt, distorted. It just proves that the printing is very nice. It is very flexible but I also expect slight discolouration after several washing. It is quite understandable because the shirt is printed with an ink-jet printer (and I noticed whenever I washed darker full colour T-shirts, the water turned blackish). It will still look good afterwards so I have no problem with it. As for this one, I have not worn it yet so no washes yet so I hope it will not get too much discoloured.
(T-shirt store page: はつゆきさくら フルカラーTシャツ K サクヤ ver.2)