Here's another shirt that came with my latest order. It features Sakura Tamaki (玉樹桜) from Hatsuyukisakura (はつゆきさくら). I have ordered some shirts from this series before and I think they release another production run with different designs.
The new design utilises the whole shirt for printing, which I really like. The colours are really soft and the girl looks very cute. I like the letter on the bottom right. The background also has soft colours. Overall, the design is very nice.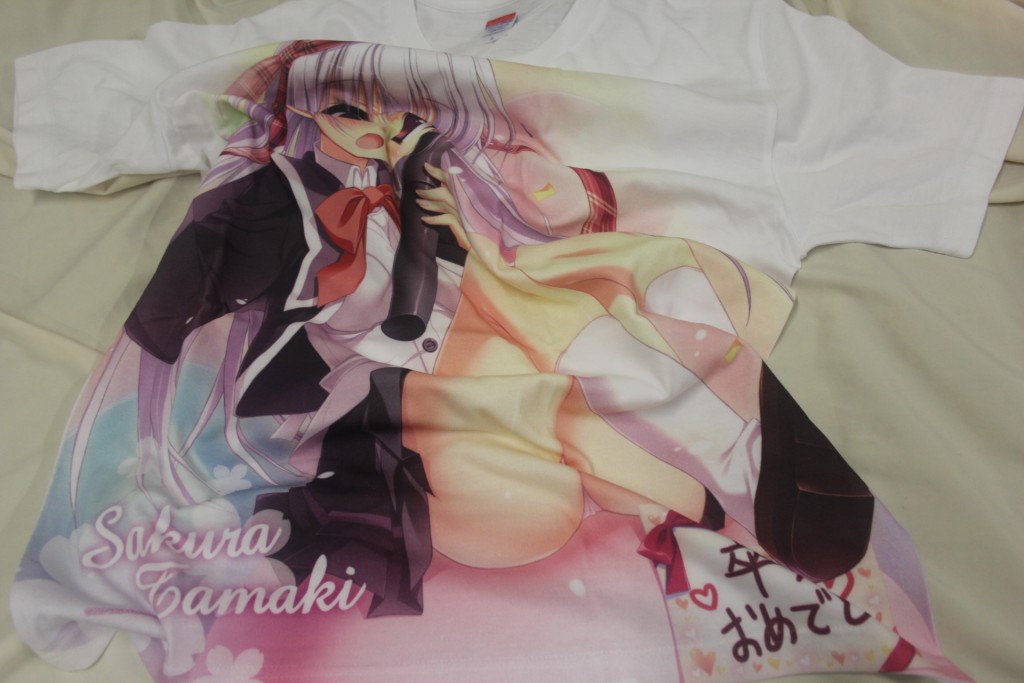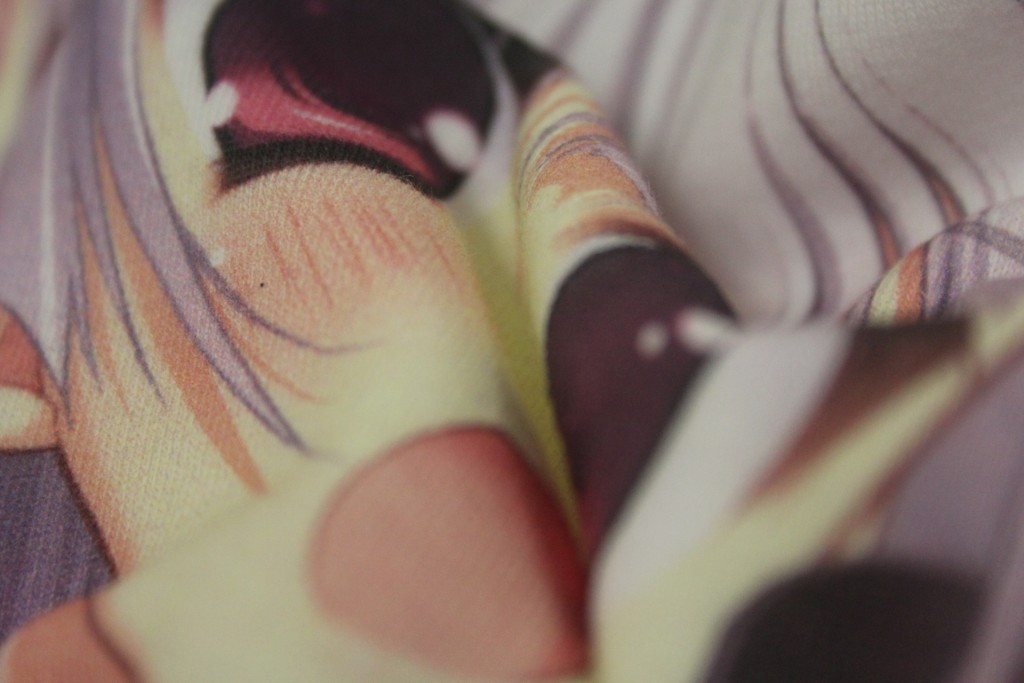 More close-up pictures of the shirt. The shirt is very flexible like any other full graphic T-shirts. I believe COSPA and TOYS PLANNING printed the shirts in the same company/have the same printing machine because the quality is very similar. The print is very flexible and how they look after several washes is also very similar. Anyways, this is one nice shirt to have but probably I will not wear this one around because the amount of pink in the shirt. Maybe just for sleeping purposes.
(T-shirt store page: はつゆきさくら フルカラーTシャツ H 玉樹桜 ver.2)