Here's another T-shirt that just recently arrived. It features Kousaka Chihaya (上坂茅羽耶) from Natsuzora Kanata (夏空カナタ). Like all the other T-shirts from TOYS PLANNING, this only come in one size, L. It's too bad because I would love to have an XL for these T-shirts. The design is cute and XL is just way more comfortable than L although I can fit an M.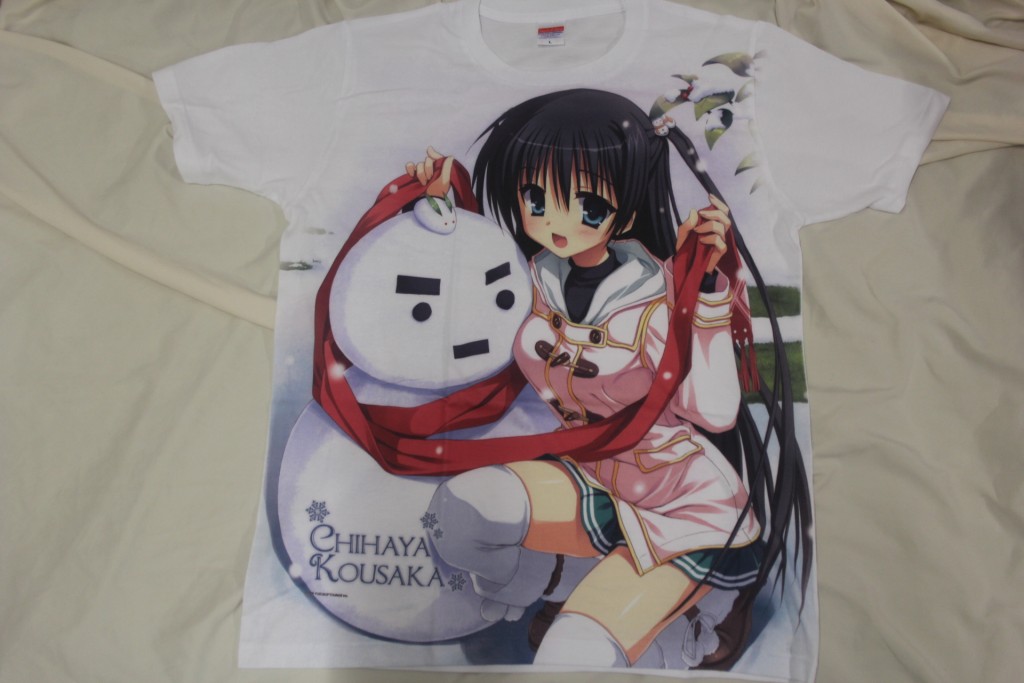 The design is simple: Full illustration on a T-shirt. But I think the illustration is really nice. I love all the details. The girl is cute and the outfit is nicely detailed. The snowman looks cute too. The top part looks a little blank but when it is worn, it's not that blank.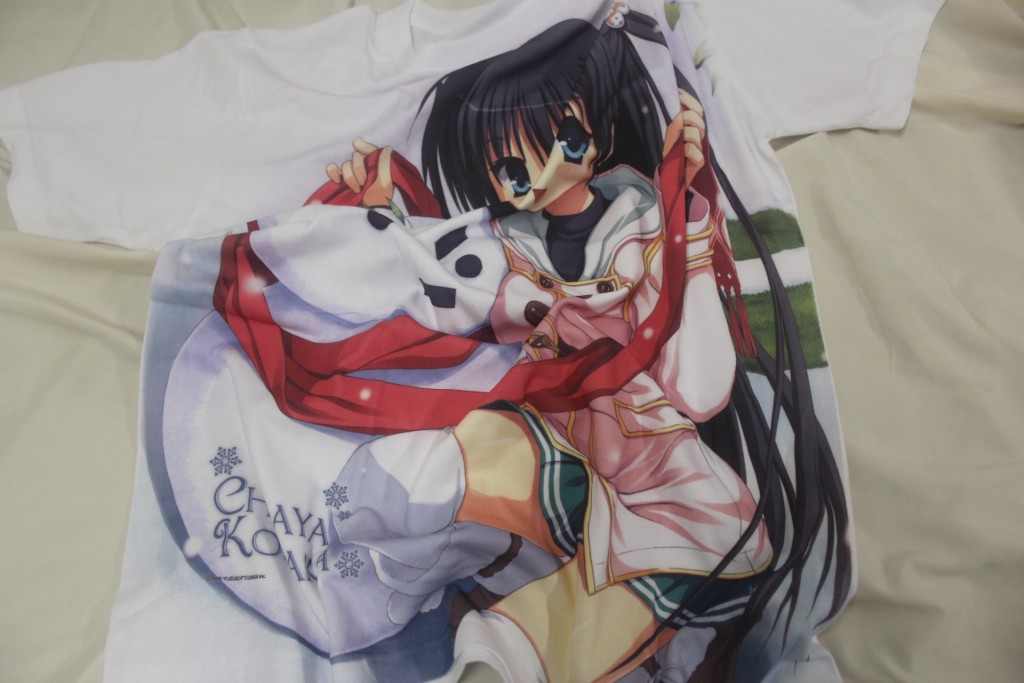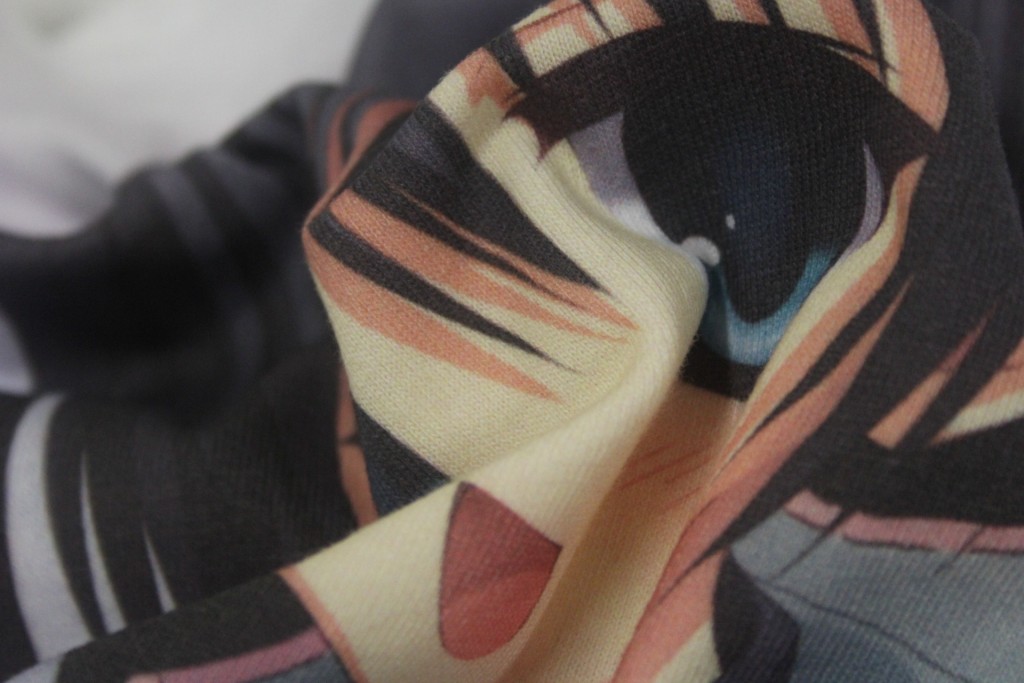 More close up on the distorted print. The print is very soft and flexible, as evidenced by the distortions. Because it has a lot of details, I hope the print will not fade after several washes. I have not washed it yet at this point. Another thing that I felt the fabric is quite thin, thinner than the older Toypla T-shirts. So I just hope it still has the same durability. Overall it is a really nice T-shirt to have. I like this one than the other Kousaka Chihaya T-shirt.
(T-shirt store page: 夏空カナタ フルカラーTシャツ B 上坂茅羽耶 ver.2)