Here's another new T-shirt from my most recent package. After some of the Vocaloid-related full graphic t-shirts and any other Miku T-shirts, finally they released a Miku one. Although I'm not a big fan of her, this shirt is stunning.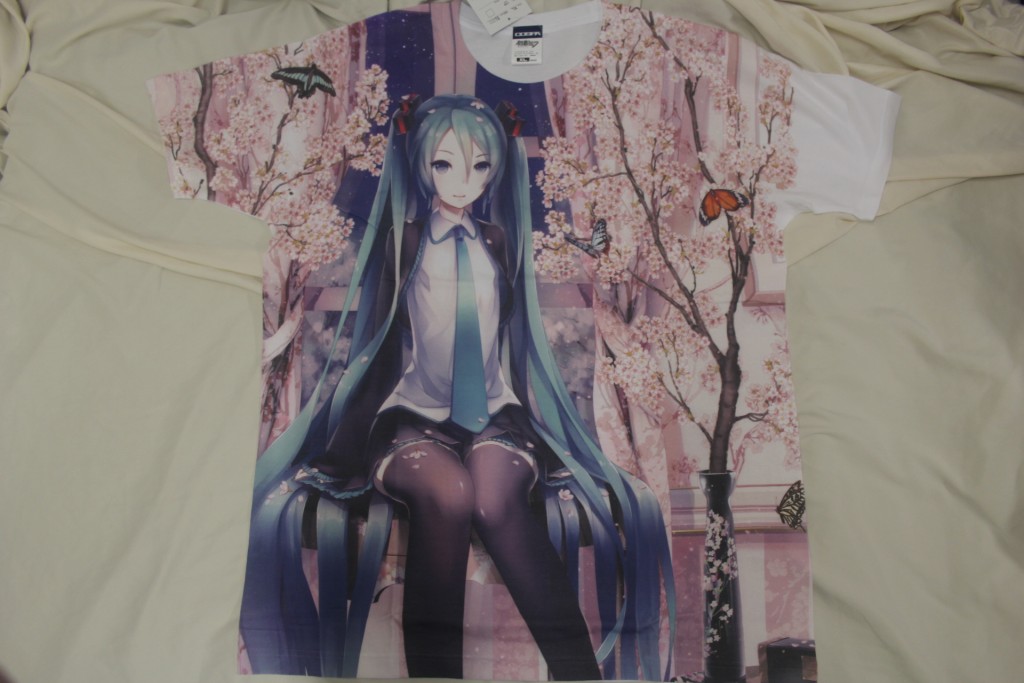 The design style is somewhat similar to this Kobato T-shirt but this one has a lot more detail and the whole shirt is filled up with pictures and colours. It's also somewhat pinkish like this Momo T-shirt, but I think I can still wear this one outside.
The amount of detail just makes the messed-up print much more funnier. Distorted vases and trees in addition to the distorted Miku. Kudos to iXima who illustrated this T-shirt!!
More close-up on the prints. The last picture just shows how much detail this shirt has. Again, it's a really stunning shirt and like any other COSPA full graphics, the print is very flexible. The only thing I'm concerned is that most of the COSPA full graphic T-shirts that I have some fabric peeling off after some washes, leading into white spots in the shirt. I just hope that with this amount of detail, the shirt doesn't look botched after several washes. Though I'm planning to get another one for collection purposes too, but it's just a pity if the shirt became worse after a few washes only.
(T-shirt store page: 初音ミク 春ミク フルグラフィック Tシャツ)