Here's another T-shirt that I bought in Singapore. It features Momo from To Love Ru Darkness (To LOVEる ダークネス).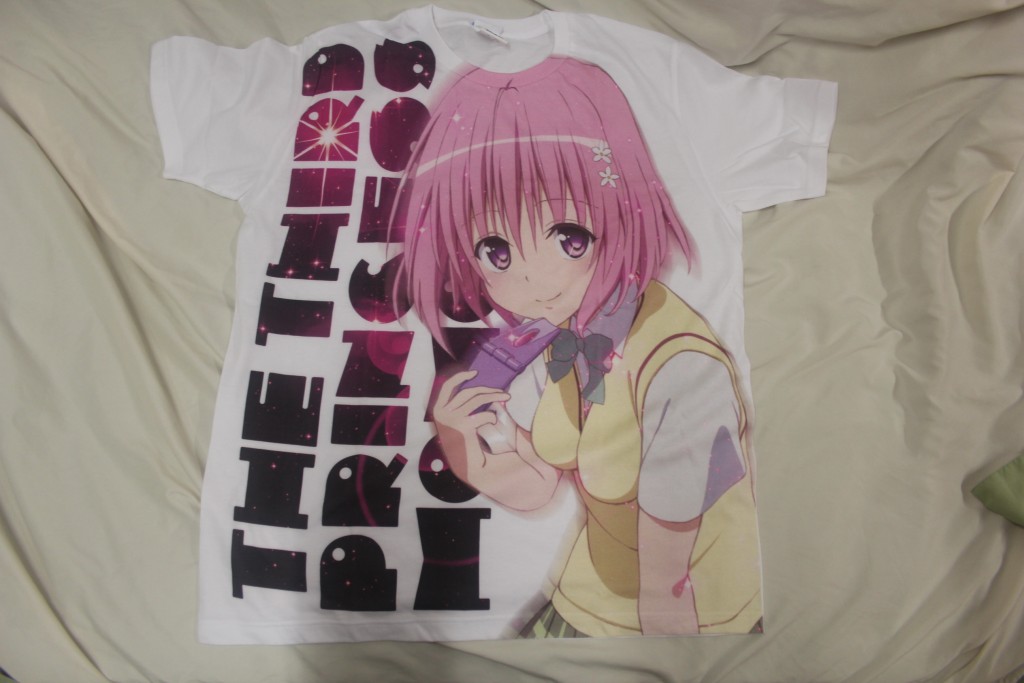 The design is cute and she also looks really cute. The colours are really nice as well. However, my problem (again, like the other Kobato T-shirt) is that I think the background is too blank, although this one is not as blank as Kobato.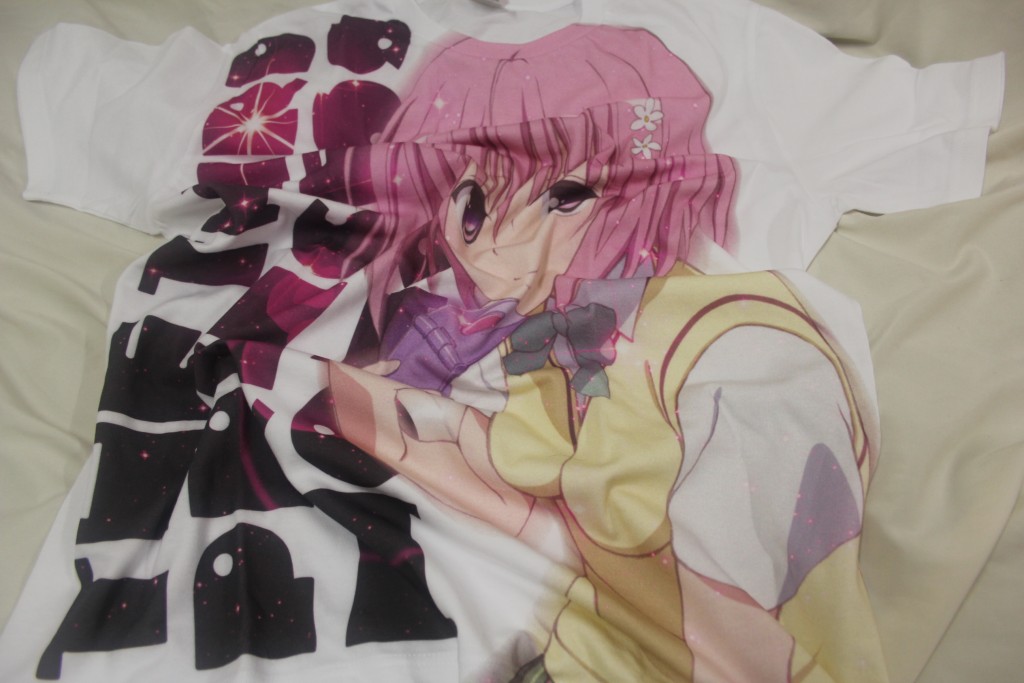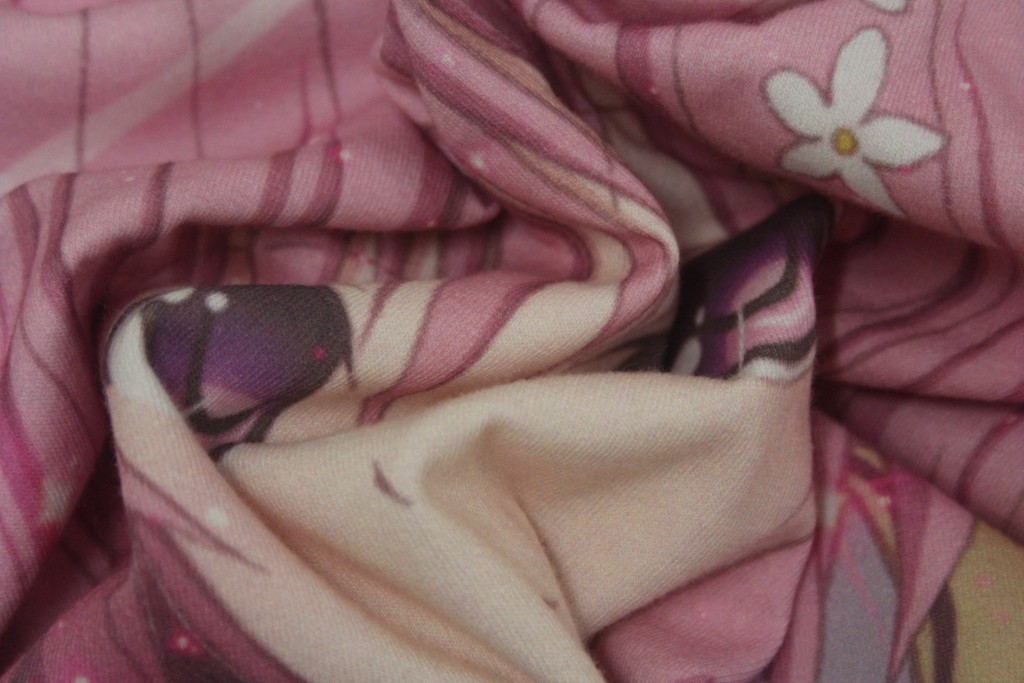 More close-up details on the print, distorted. It's very flexible and durable like any other full graphic T-shirts. Also I think that lately the fabric also feels a little softer, compared to the early full graphics. It also feels a little more… rubbery. But it's really good. The only downside is that with that amount of soft pink, it is very hard for me to wear this outside.
(T-shirt store page: To LOVEる-とらぶる-ダークネス モモ フルグラフィック Tシャツ)