This is one of COSPA's newest releases. I bought this from Singapore, so it didn't come with my most recent package. It features Misaka Mikoto (御坂美琴) from A Certain Scientific Railgun (とある科学の超電磁砲(レールガン))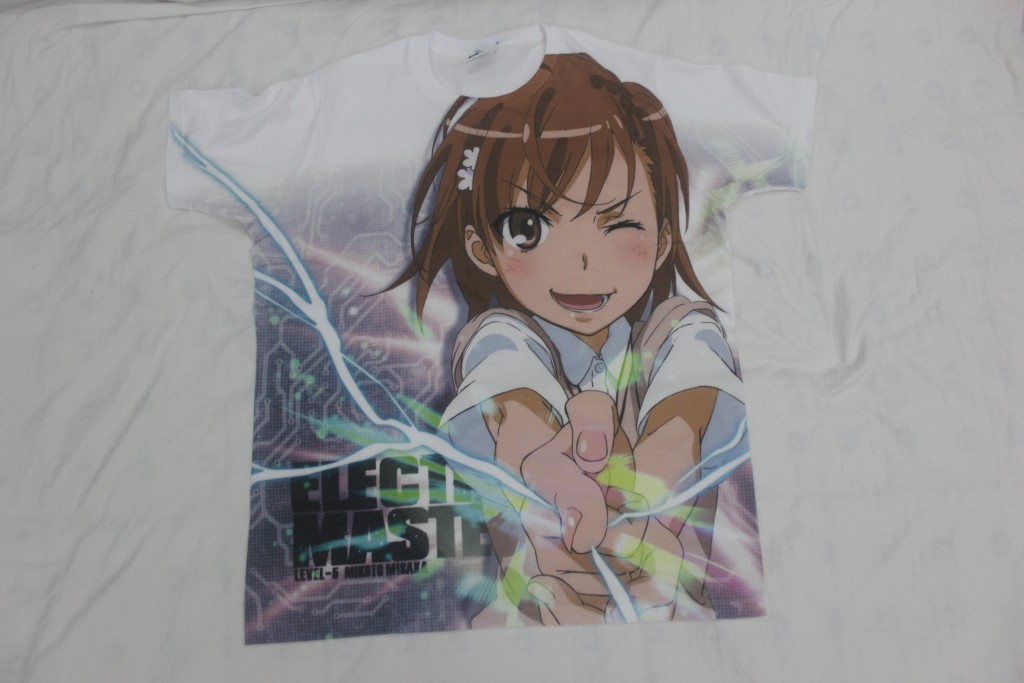 The design is really nice. I like the background. The 'data'-feel mixes well with electricity. The green lighting is also really nice. Misaka also looks nice, she is really cheerful in this T-shirt, as opposed to the previous one. Also her baggy uniform makes her look cuter in my opinion.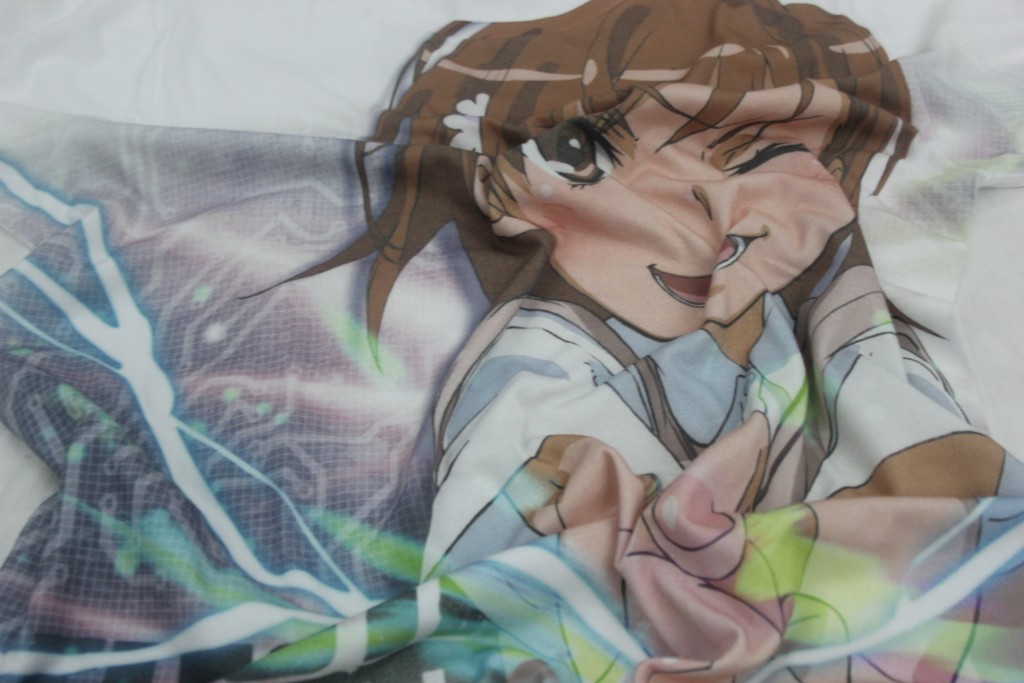 Dislocated mouth and messed up fingers.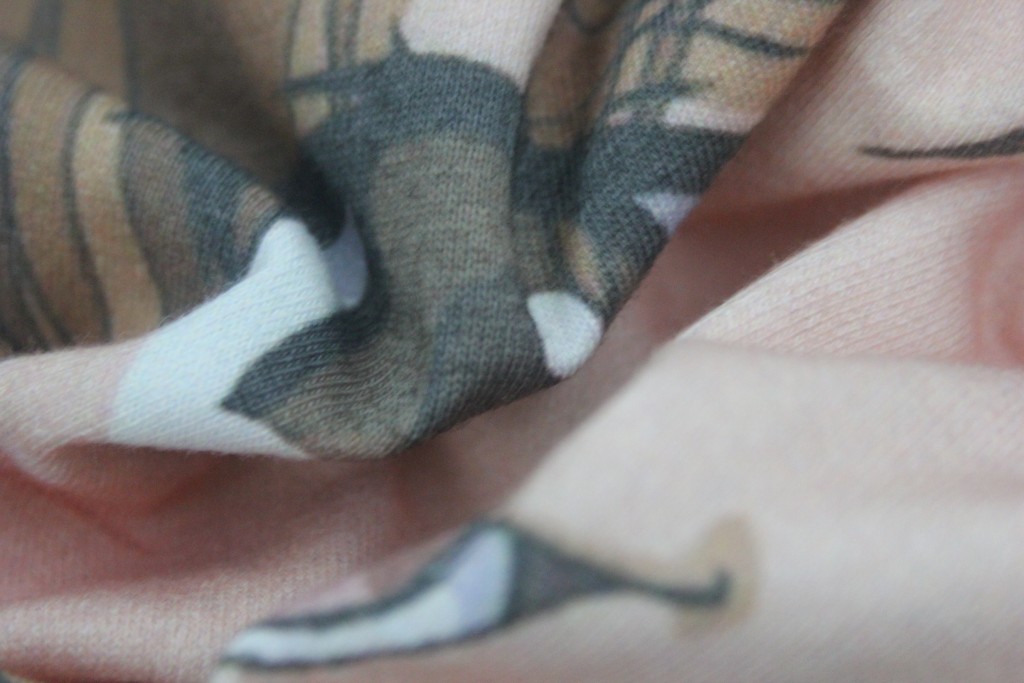 Previous two pictures are close up for the print. Her face is really big so it is easily distorted. But that shows that the print is really nice and flexible. I have washed this once and after washing it still looks really nice, so hopefully it will last long. Only a few peels are seen after the first wash, but it is normal. The good thing after the first wash is that the shirt becomes softer.
(T-shirt store page: とある科学の超電磁砲S 御坂美琴 フルグラフィック Tシャツ)