Here's another shirt that is quite old. I bought this when I used to order via HLJ. They give price cuts for preorders, so it's pretty nice. This T-shirt features Taiga Aisaka (逢坂大河) from Toradora (とらドラ!)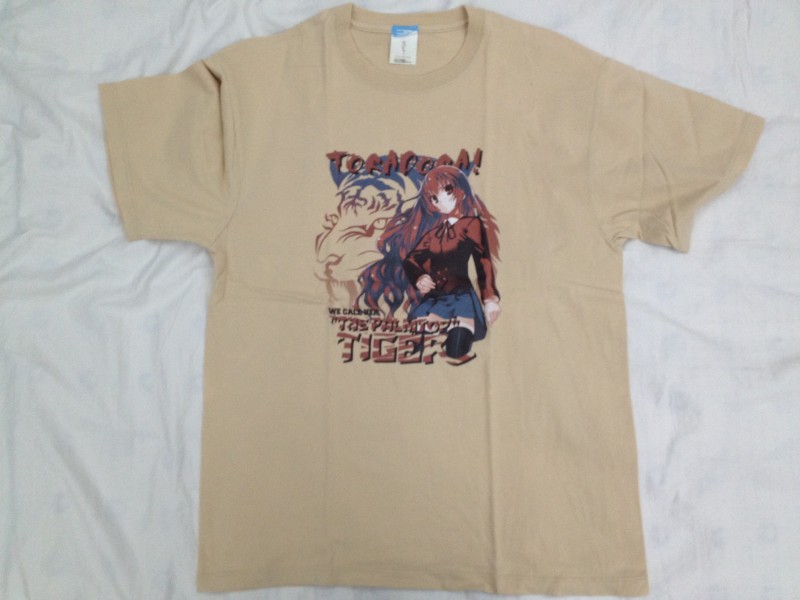 The sizing follows old COSPA sizing so it's very baggy since I ordered it XL. Light COSPA T-shirts tend to be softer than their darker T-shirts so it is very comfortable to be worn around. They still use multi-colour screen printing but the print size is not big enough for my tastes. Anyways, the design is good nevertheless. I just expect it to be bigger.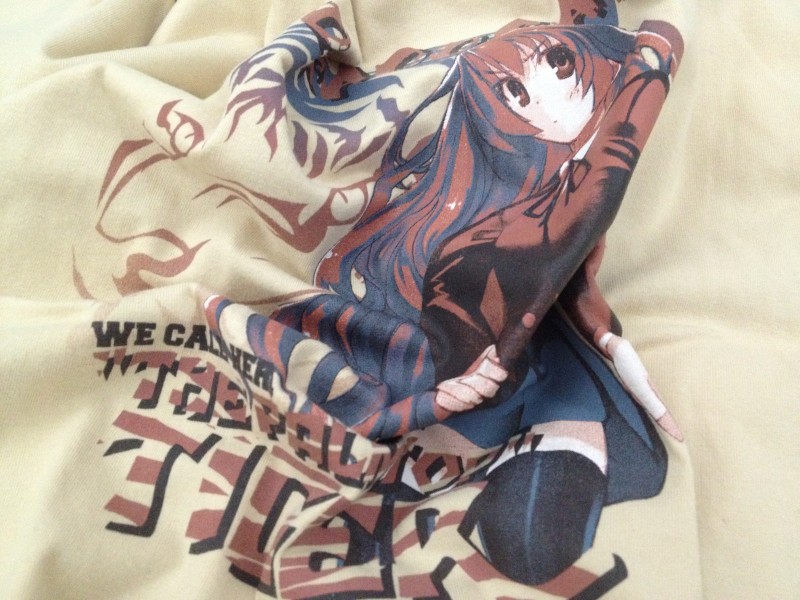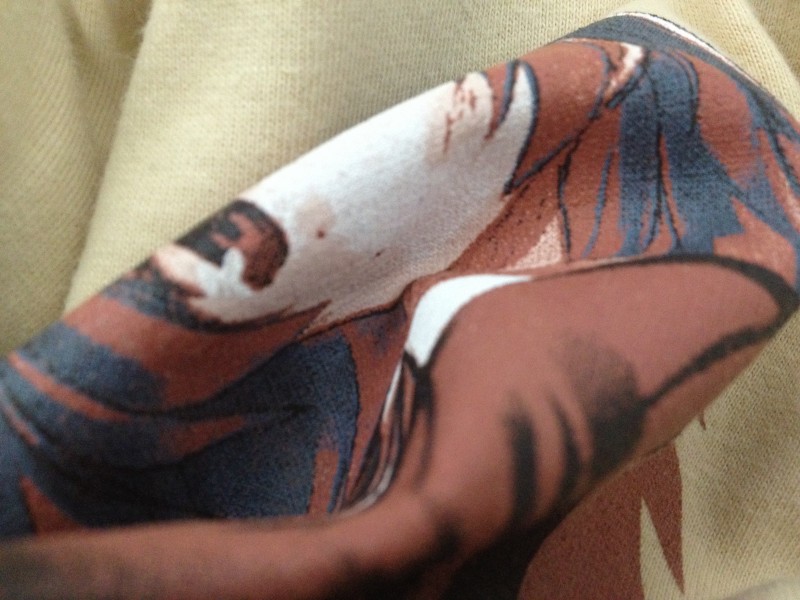 More details on the printing. It is quite flexible for a thick screen print because it can be folded anyhow. It's quite durable since it has gone through quite a lot of washes and the print still look really nice. There are some smears due to ironing too, but that's not the manufacturer's fault.
(T-shirt store page: とらドラ!逢坂大河 Tシャツ)