This is also another T-shirt that is from my most recent loot. It features Izayoi Sakuya (十六夜咲夜) from Touhou Project (東方Project). I have another shirt that features this character, but this one is the full graphics Touhou Kontonfu (東方混沌符) version of it.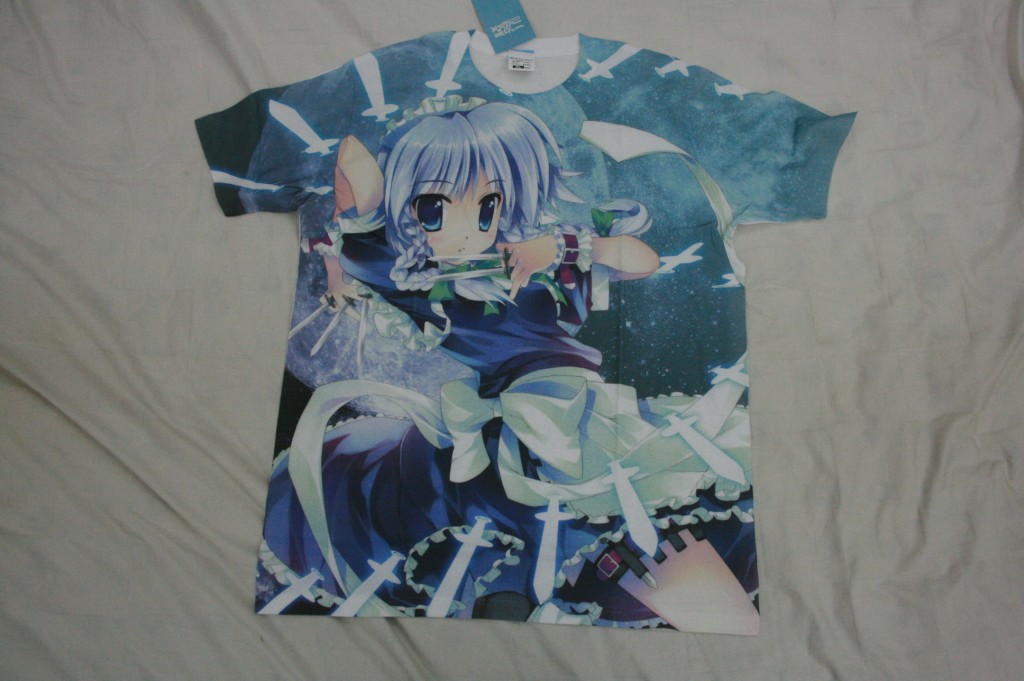 Like some of my other loots and some other full graphic T-shirts, the first thing that I love about this shirt is that it utilises every white space in the T-shirt to make it really full graphic. Second, it's the design. The character looks really cool, although the pose is somewhat impossible in my opinion. The background also look really great and the swords added a great effect. My girlfriend likes this T-shirt a lot.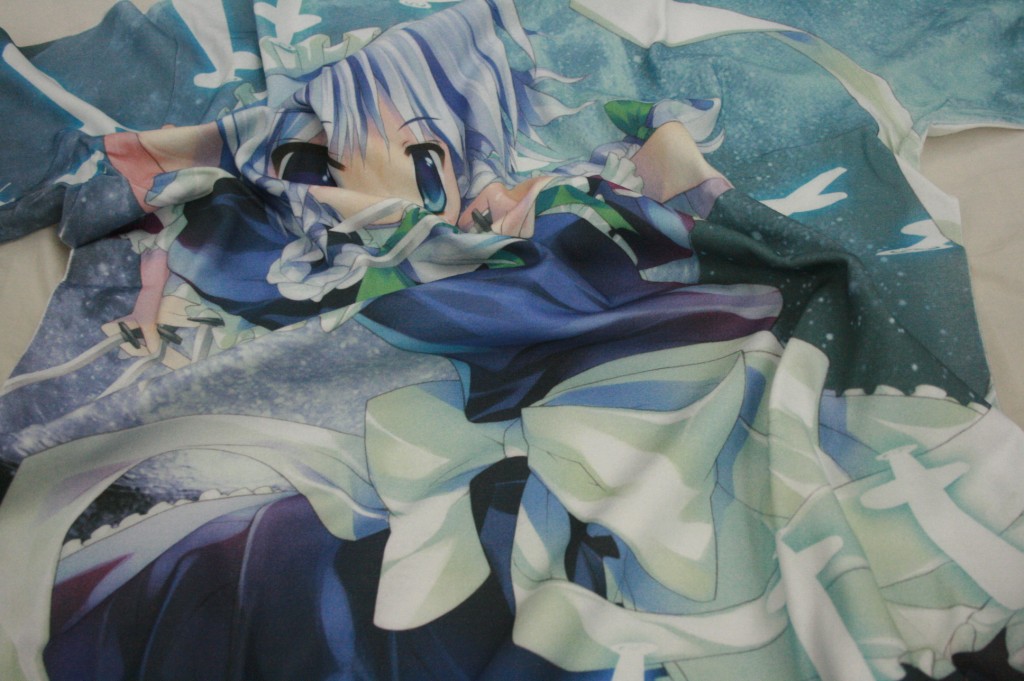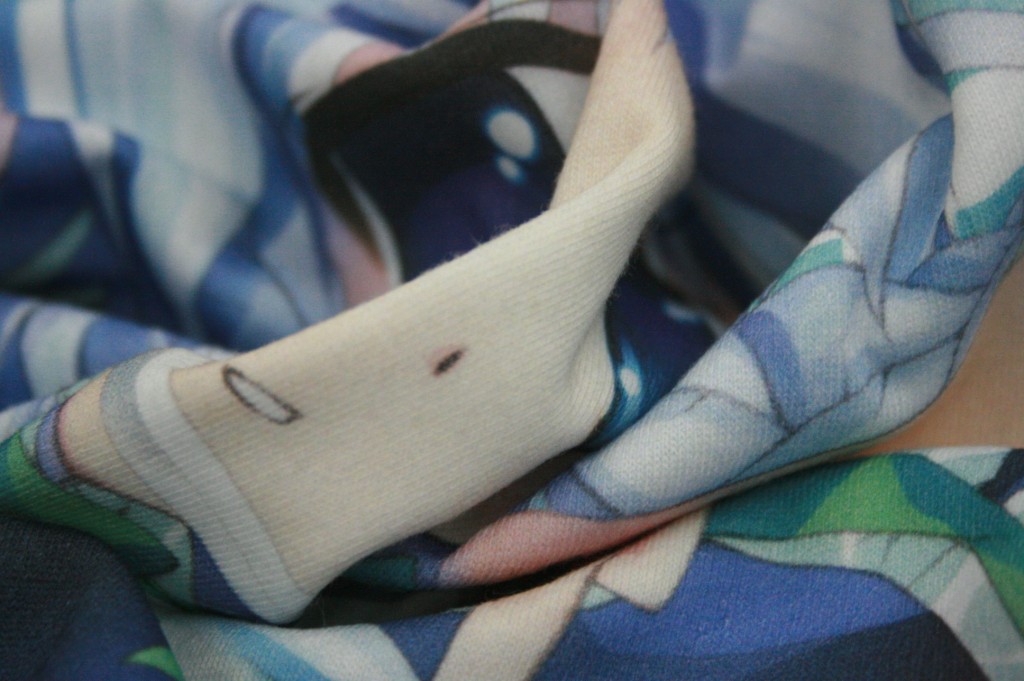 Some more close up details on the T-shirt print. Like other full graphics T-shirt, the print is very sharp and it is very flexible to fold in any way you want. It is also very stretchable. However I have doubt for the durability. It contains a lot of dark colours and I'm concerned if the colours will fade quite a lot like other dark coloured full graphic T-shirts after several washes. Hopefully it won't because this one is such a nice T-shirt.
(T-shirt store page: 東方Project 十六夜咲夜フルグラフィックTシャツ 東方混沌符ver.)