These are also part of my most recent loot. I have ordered this T-shirt for quite a long time already but just shipped it recently. This post features two T-shirts, the first one features Nate Mitotsudaira (ネイト ミトツダイラ).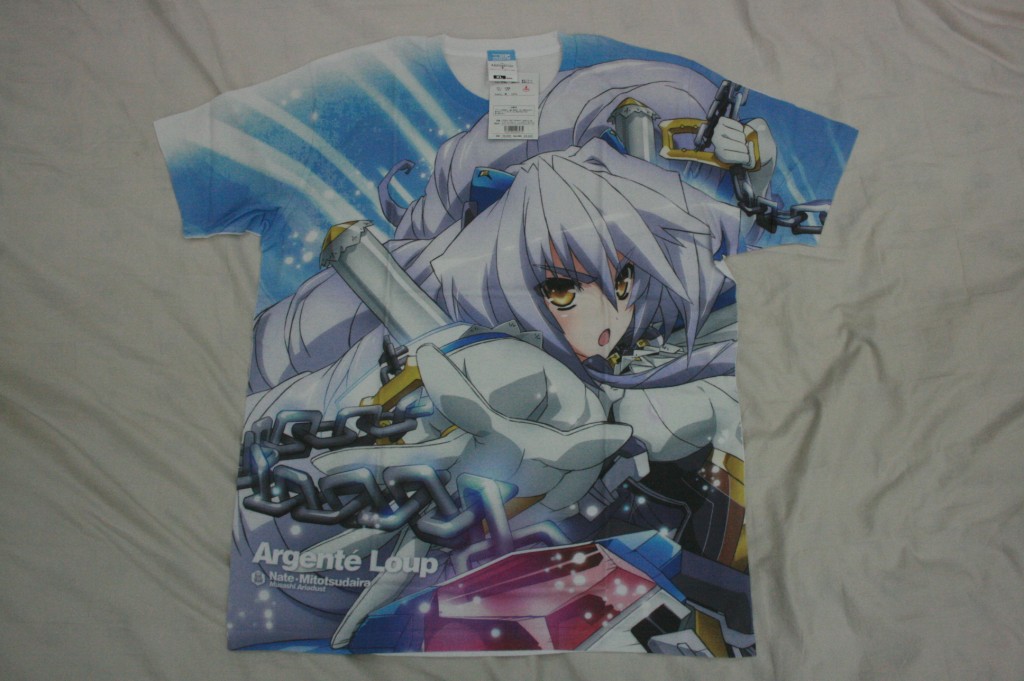 The shirt is very colourful. I like full graphic T-shirts that covers the whole body. The character looks busy, especially the hair. Perhaps because of the hair I was not sure which part is which, for example like the stick sticking out from the armour.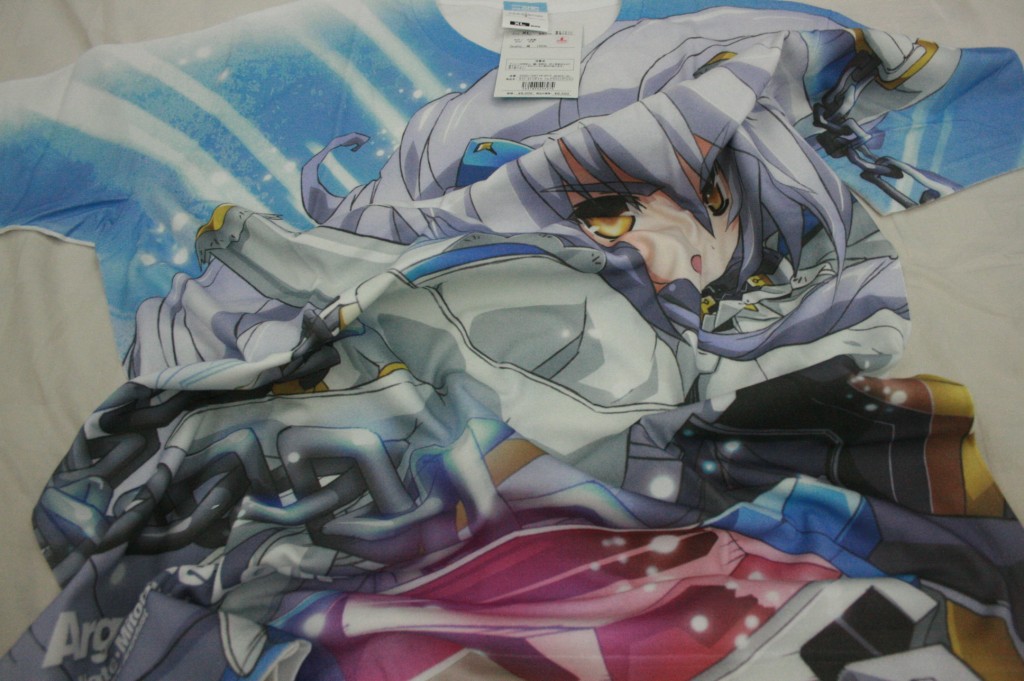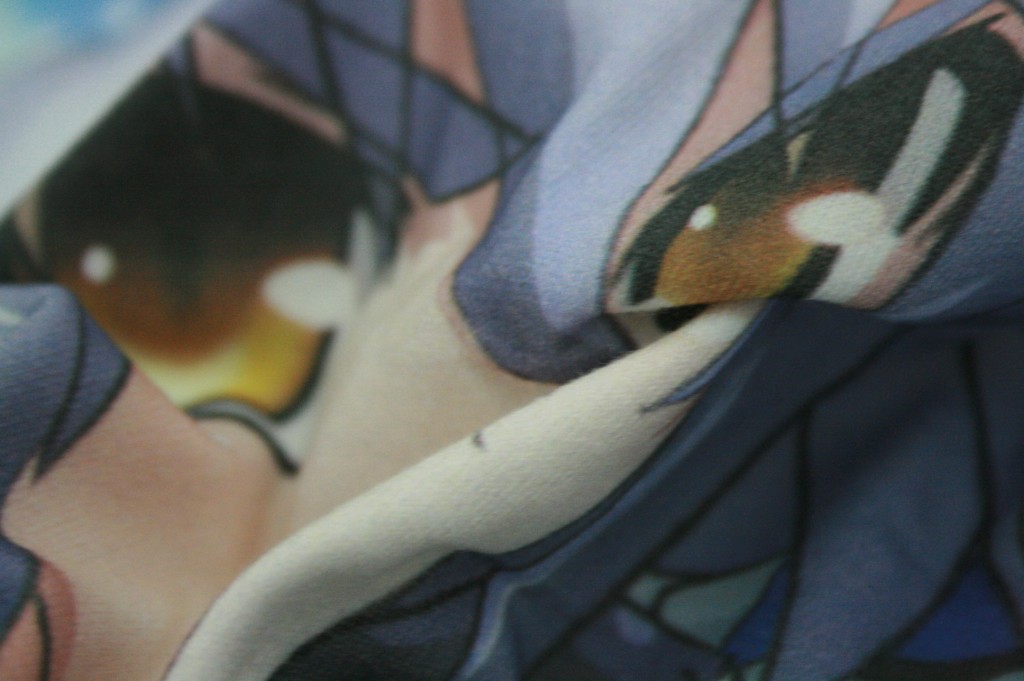 More details on the print. Distorted prints show clearly how good the quality is. Plus it can make the character look funny. The print is very flexible and sharp, like other full graphic T-shirts. Hopefully the fading is not too much after washes.
Up next is the one features Horizon Ariadust (ホライゾン アリアダスト).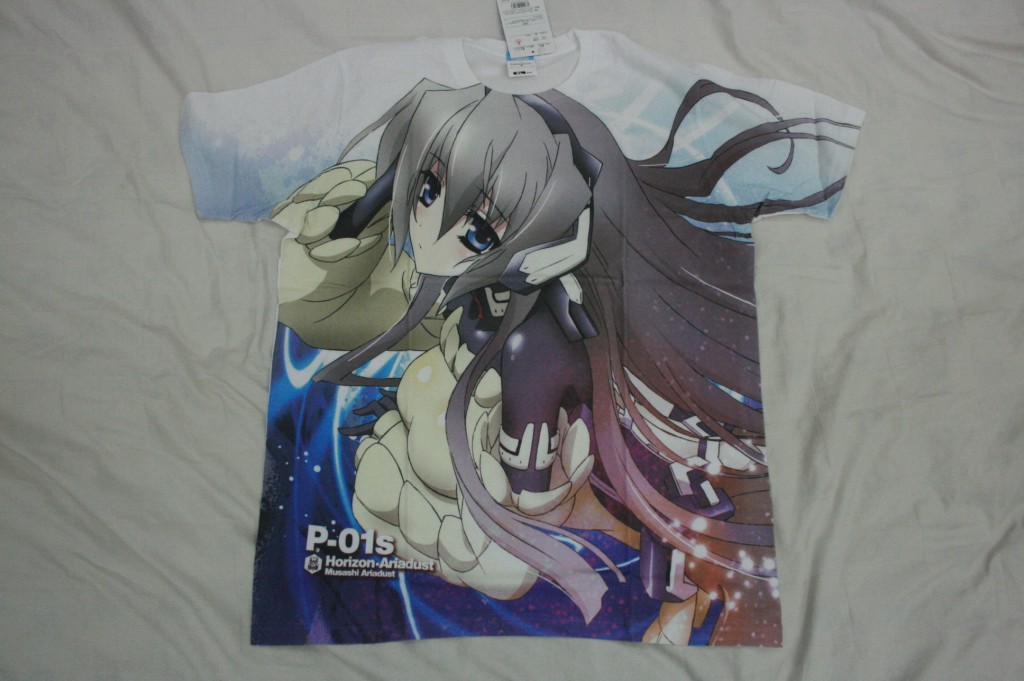 This T-shirt is also very colourful. My girlfriend like this one better than the other one, but I like the other one better than this one. Both are still good nonetheless.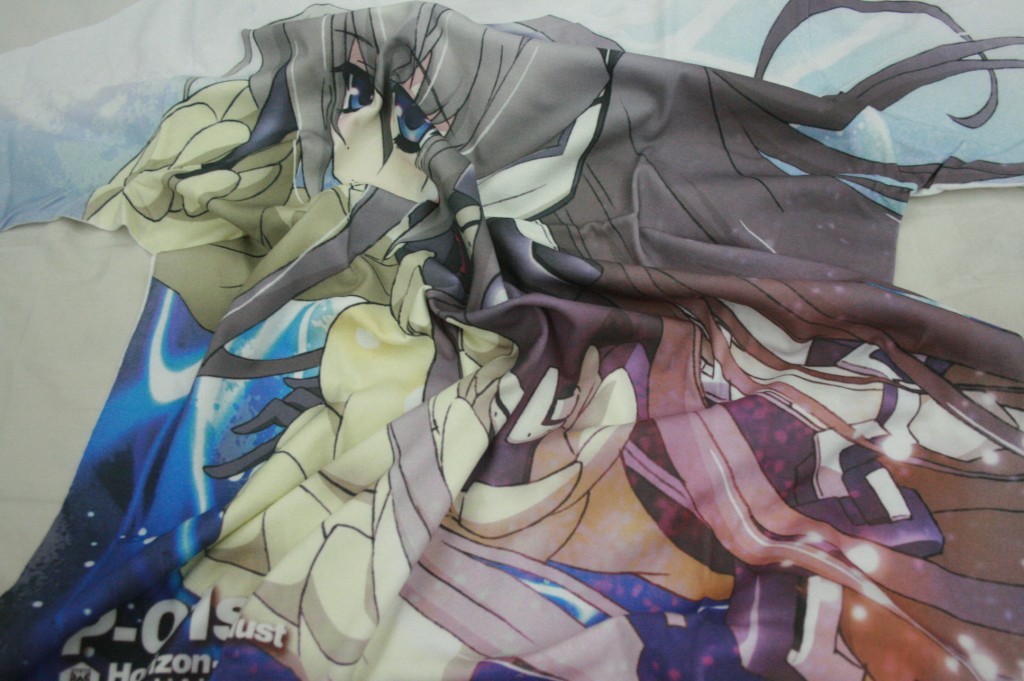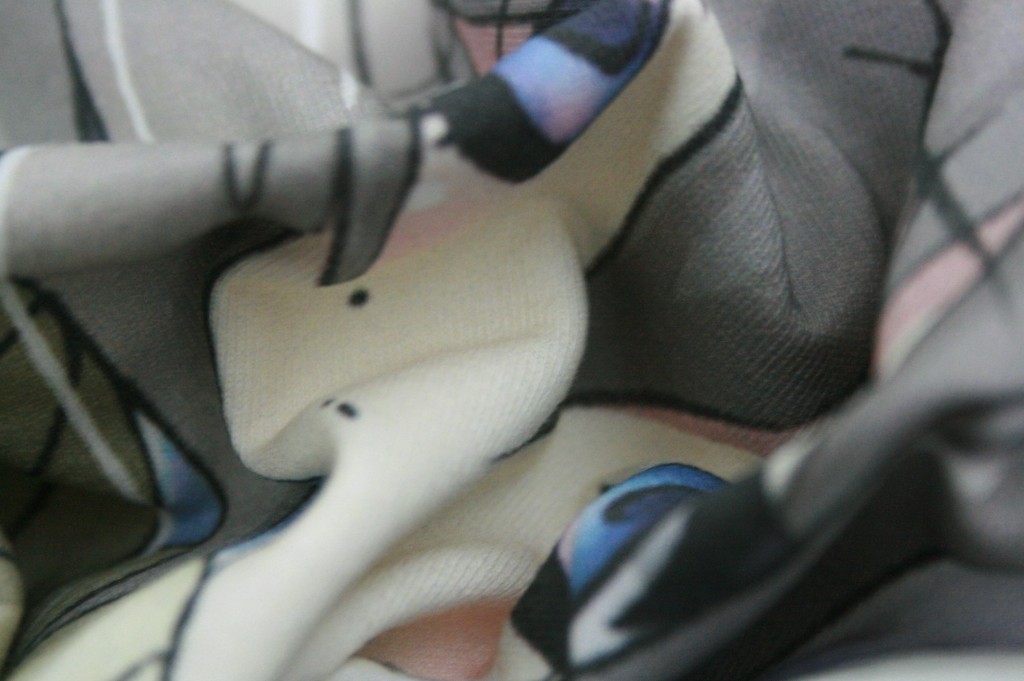 More details on the print. Again, the distorted version looks funny but it shows how good the quality is. Up until today I have yet to wash these two T-shirts so I can not comment on the durability. Usually full graphic T-shirts fades a little bit but the colours still look nice after few washes. The only problem are black parts as it fades much faster than the others.
(T-shirt store page (Nate): 境界線上のホライゾン ネイト・ミトツダイラ フルグラフィック Tシャツ)
(T-shirt store page (Horizon): 境界線上のホライゾン ホライゾン・アリアダスト フルグラフィック Tシャツ)