This T-shirt is one of my newest T-shirt loots. The package arrived just today. I ordered one other for my girlfriend and got another one extra. Nice. The T-shirt features characters from Haitai Nanafa (はいたい七葉). I don't know what series is this, but the characters are really cute, like these.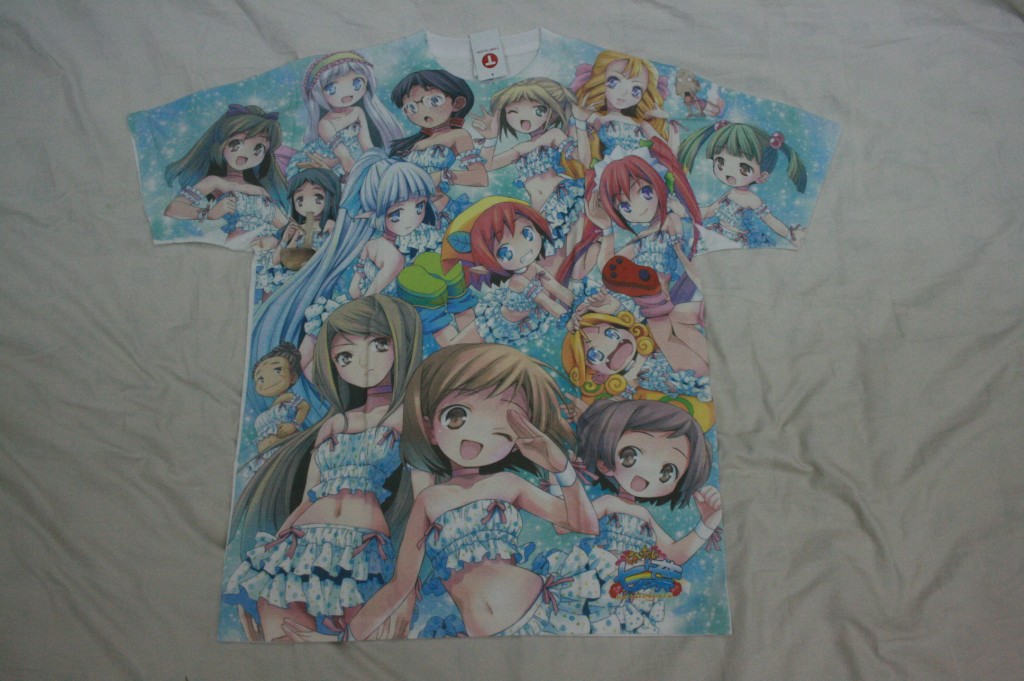 I love T-shirts with a lot of characters, so when I see this on t-shirt-ya.com, I immediately ordered it. However, unlike COSPA T-shirts, this one follows the old COSPA sizing, so it is baggy and comfortable. The print quality is also really good, somewhat like COSPA's and the picture covers the whole T-shirt, something like this one, which is really good to me.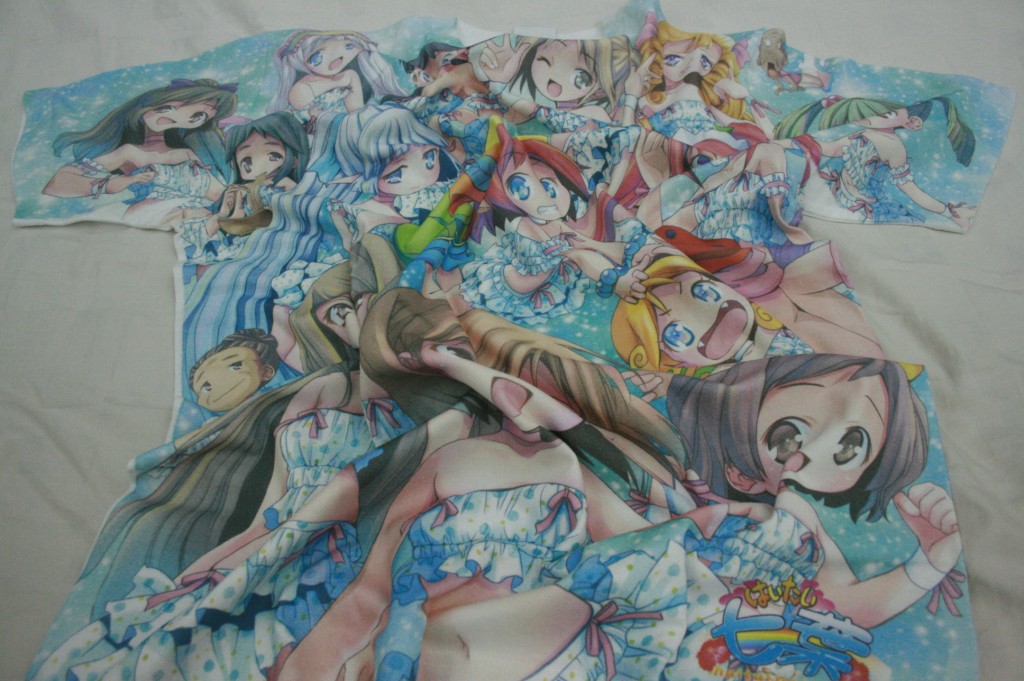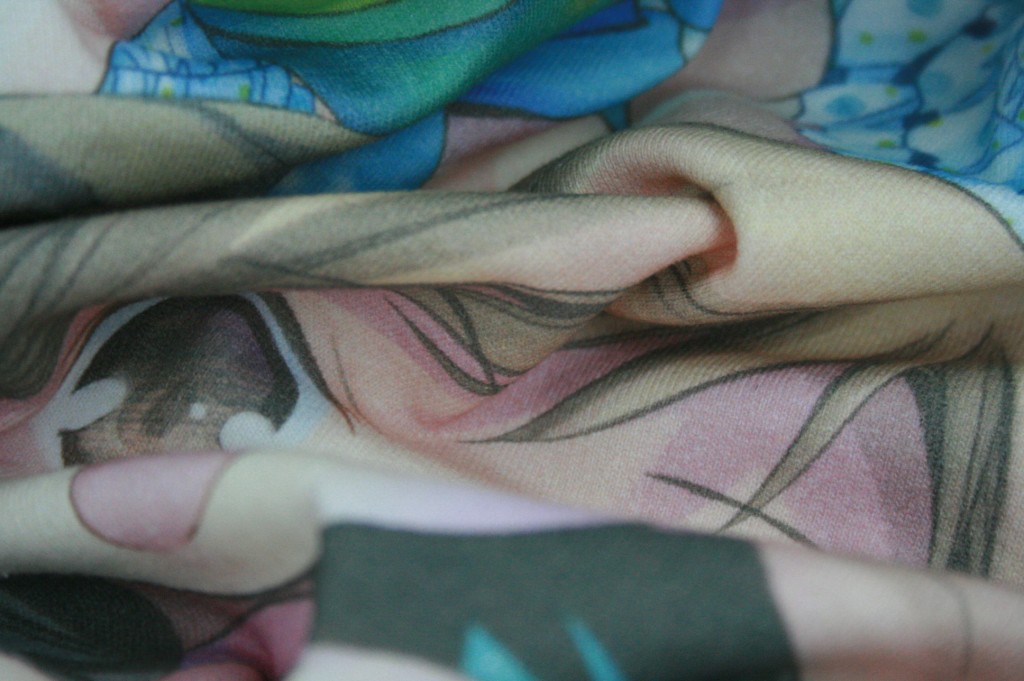 More details on the print, just to show how nice the printing is. Since COSPA, this one, and Toy's planning have the similar quality for their full graphic T-shirts, I am guessing perhaps they were using the same printing company. The print is very smooth and flexible. Of course I have not washed this one yet since it's new, so I can not comment on the durability.
(T-shirt store page: はいたい七葉 ふるぐらふぃっく Tシャツ)