This is one other T-shirt that ranks among my all time favourites. Like several other favourite T-shirts, I feel this T-shirt did not sell too well. This is good while the shirt is still in stock, so I can get as many as I like, but the problem is once it is sold out, it is very hard to get it in the Auctions or hoping for a re-release. Luckily, I bought two pieces of this T-shirt before it is sold out, and what's better is I get up to 50% discount. Nice.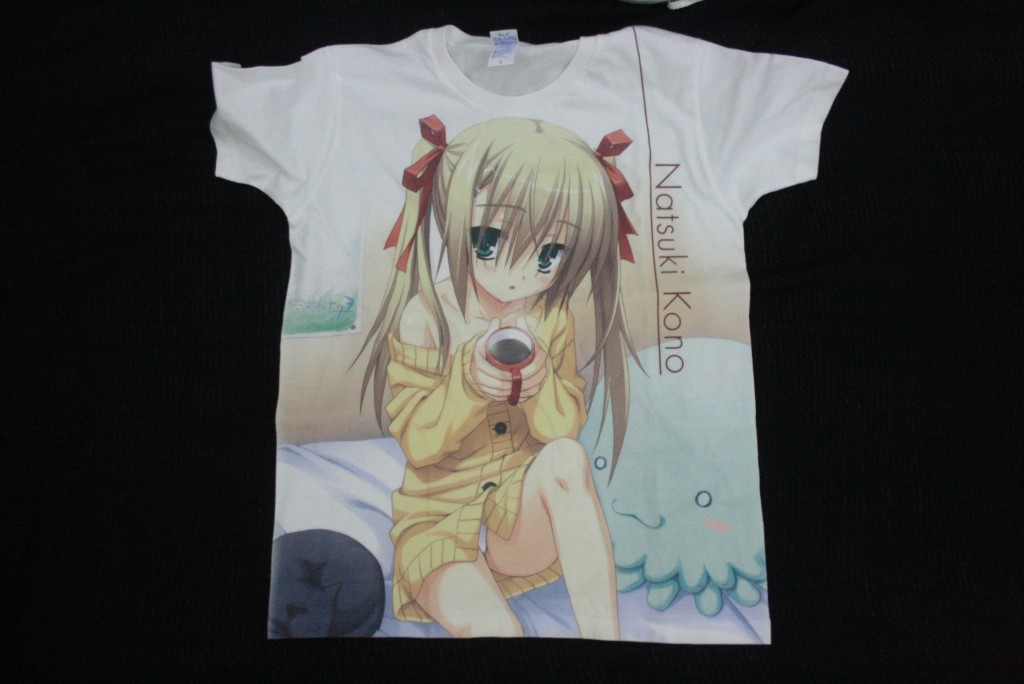 This T-shirt features Natsuki Kono (籠夏希) from ExE (Empty x Embryo). The whole appeal on this T-shirt is the design. I think it's really cute. The girl is really cute in her pyjamas, and the coffee cup adds extra cuteness. I love how detailed the background is. Note the poster, the cat, and the tako. The shirt really utilises the whole white space, which is another reason why I really like this T-shirt.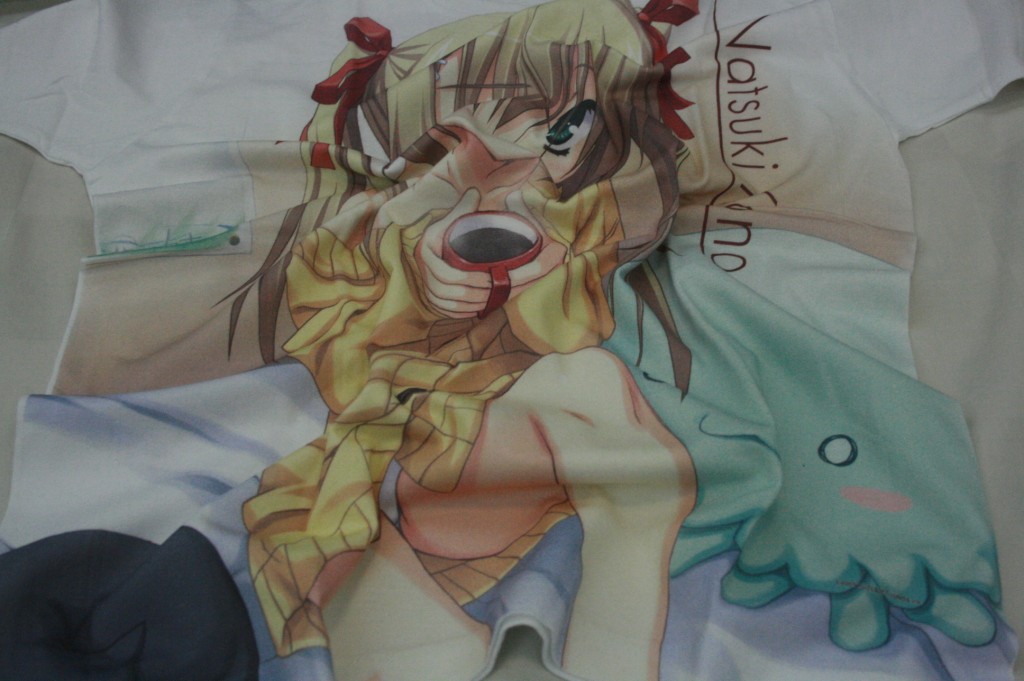 Close up of the distorted prints. Not only the shirt has a good design, but the quality of printing is also really good. I love the details on the shirt and the colours are also really sharp. The T-shirt is also flexible like other full graphic T-shirts. I have washed the other one for up to 5 times and it still looks good. There are a slight decolouration but that's about it.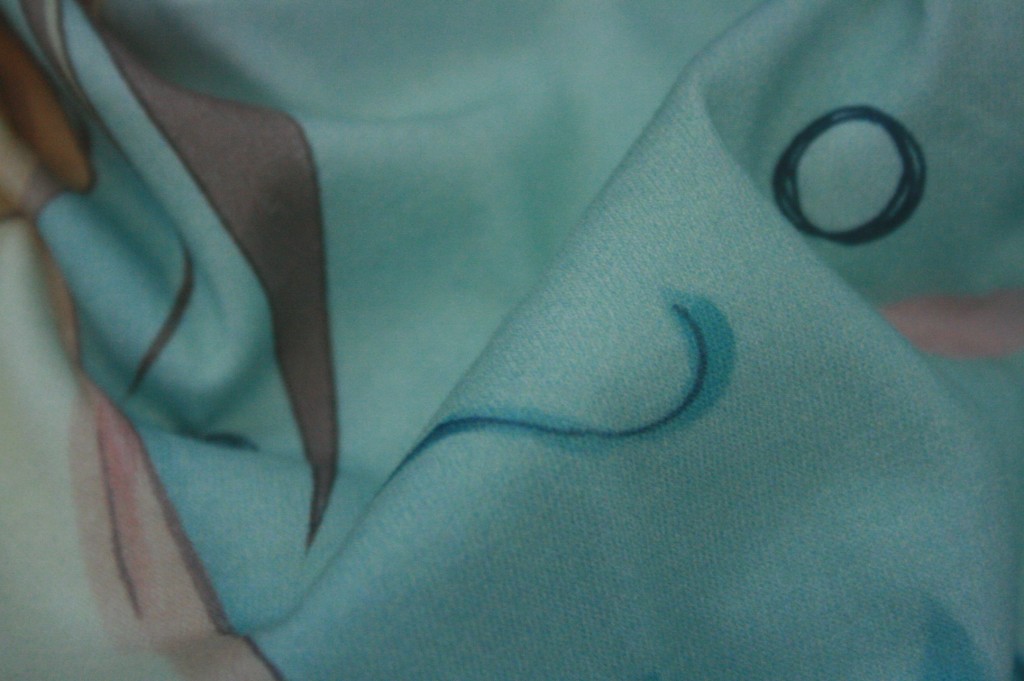 The main reason why I nicknamed this T-shirt "Tako". That is because this cute green blob thing in the bottom right is very cute; and it looks like an octopus.
(T-shirt store page: ExE 籠夏希 フルカラー Tシャツ)