Here's the second part of the Kumanozawa Sisters T-shirt. This T-shirt also ranks among one of my favourite anime T-shirt, although it only has one character in it. As stated in the previous post, I believe this was released on a special occasion with this T-shirt (you will get the idea). This is also my first sister–themed T-shirt as it comes in a set with the other one.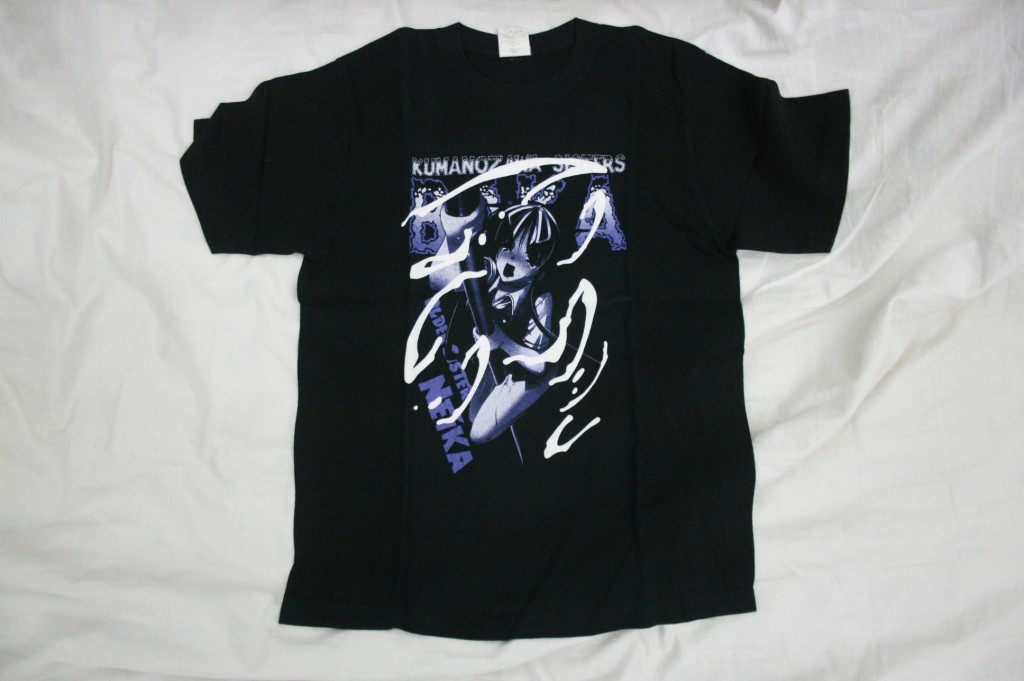 Speaking about the design, it is pretty much the same as the other one. It has print in both sides of the shirt, white foams, and the bubble dialogue. The dialogue is different compared to the other one though.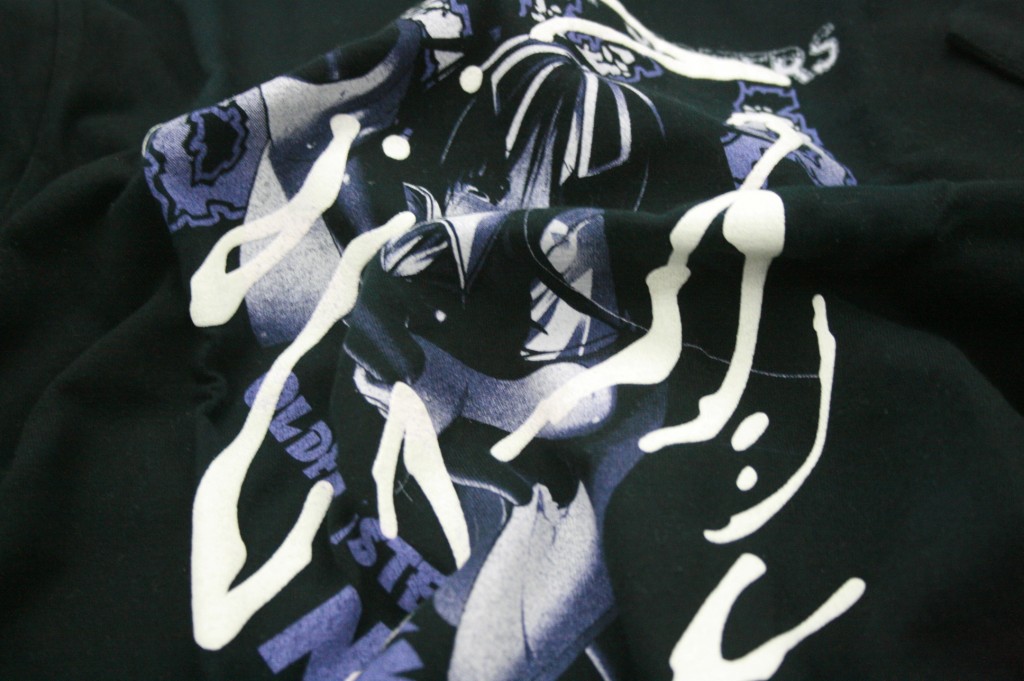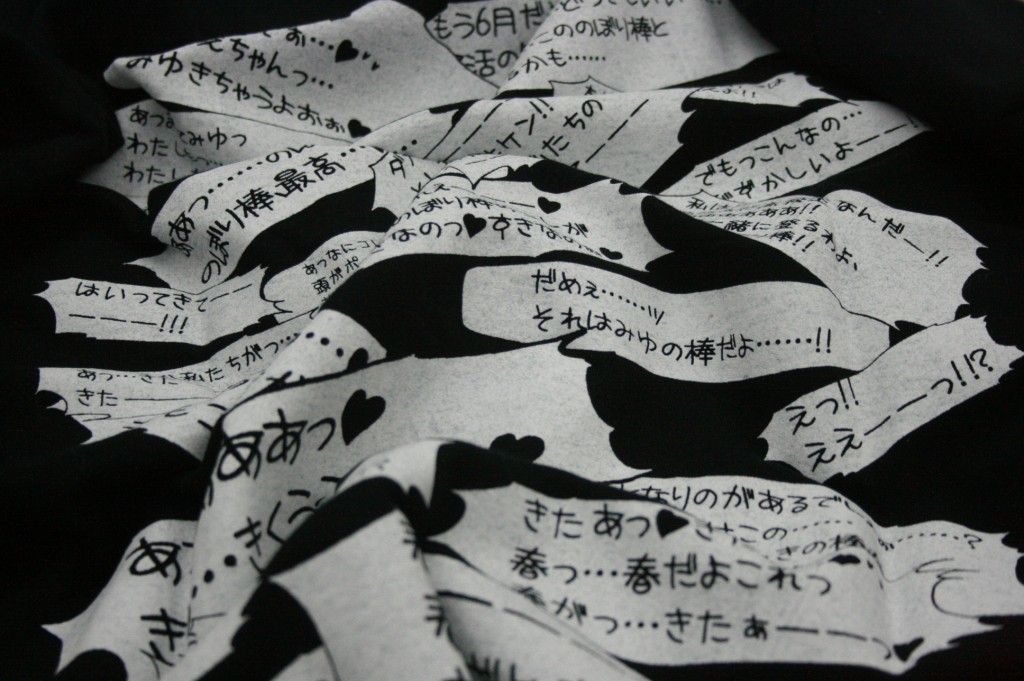 More details on the print. Like the other, the back part is a little bit thick. It is also very comfortable for sleeping. The white parts looks better on the other one because the base is brown/charcoal. I have both shirts sized M, which I regret a little bit because if I have XL then this one might be one of my favourite T-shirt for sleeping purposes. I searched these two T-shirts on Yahoo! Auctions for a long time because it was sold out already in the COSPA website when I know about it.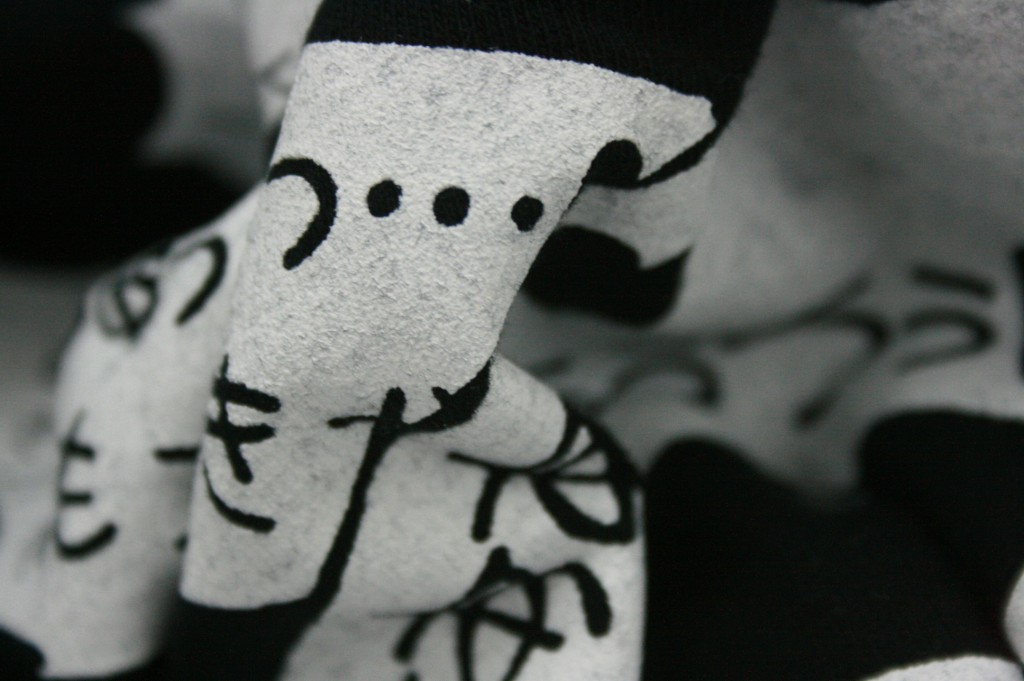 More details on the print. The quality is very similar to the other one. I love to wear this T-shirt a lot, but since it is hard to get and I don't have a back up, it is best to keep these for collection purposes. Or I will hope something pops out in the auctions in the future.
(T-shirt store page: E☆2いちばんのバカ姉妹 寧華 Tシャツ)