Here's the first part of the Kumanozawa Sisters T-shirt. This T-shirt also ranks among one of my favourite anime T-shirt, although it only has one character in it. I believe this was released on a special occasion with this T-shirt (you will get the idea). This is also my first sister–themed T-shirt.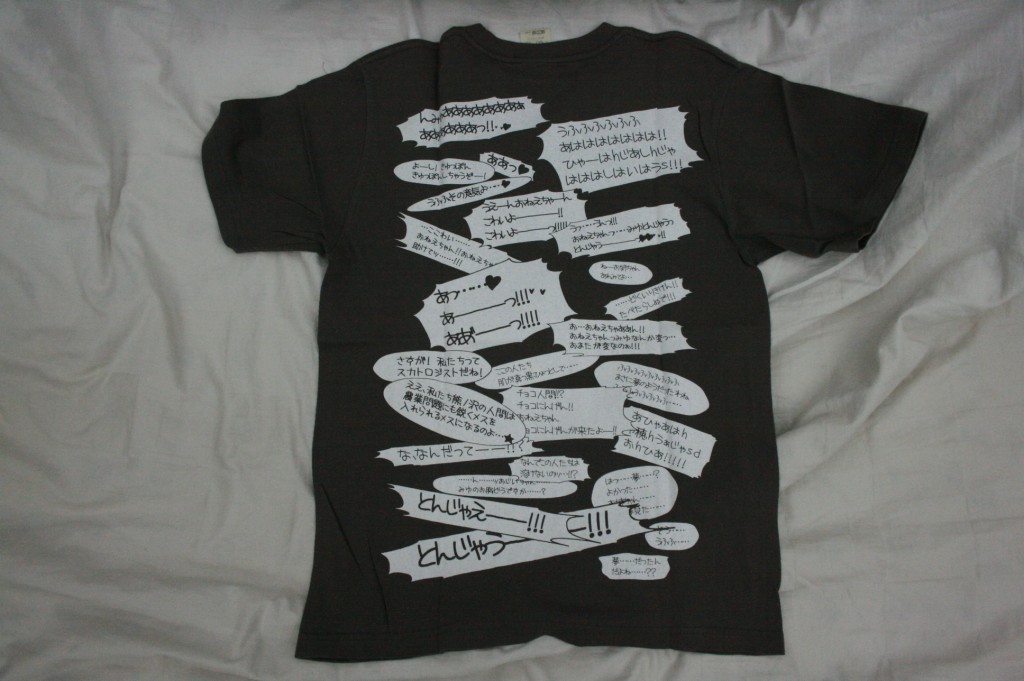 This T-shirt has front and back prints. Actually the one interested me more is the back print. The front print is a little hentai and for sure I cannot wear this anywhere – even outside of the room is also dangerous. But I find the white foams quite cute (the idea, not the real thing of course!). COSPA did a great job in printing this T-shirt.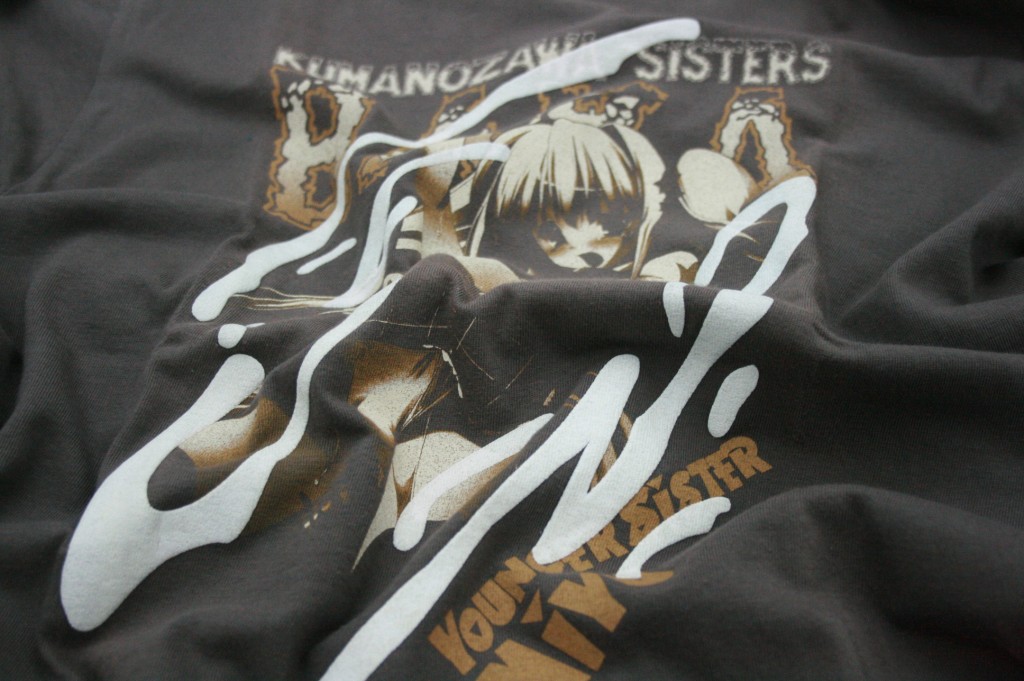 More details on the print. The back print is a little bit thick, but strangely enough, it is very comfortable when I wear it to bed. I have this one sized M, which I regret a little bit because if I have XL then this one might be one of my favourite T-shirt for sleeping purposes. I searched these two T-shirts on Yahoo! Auctions for a long time because it was sold out already in the COSPA website when I know about it.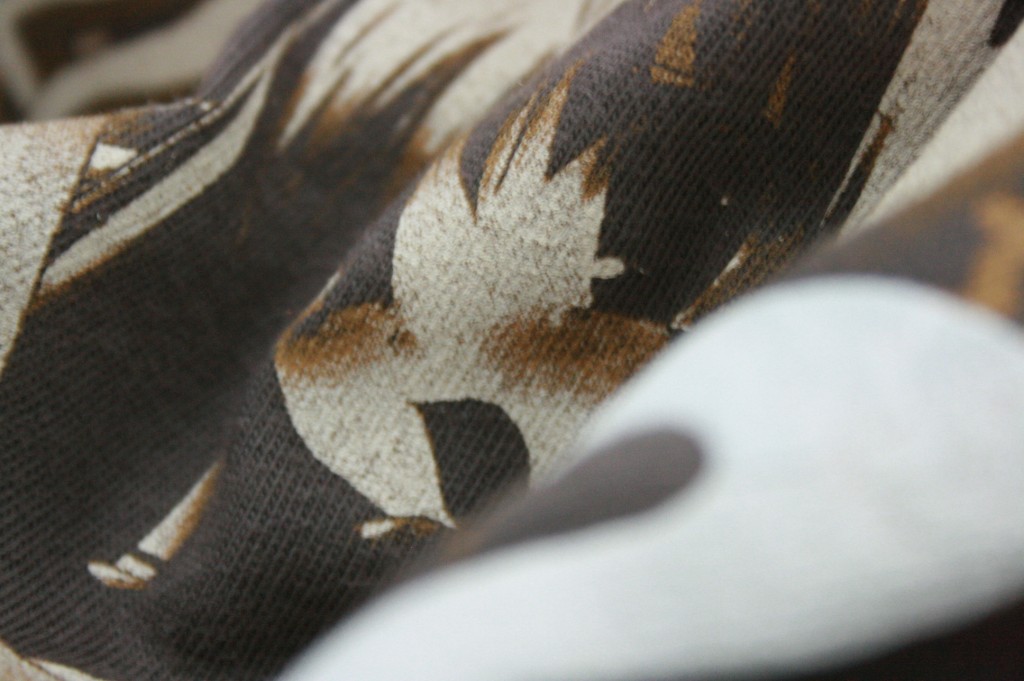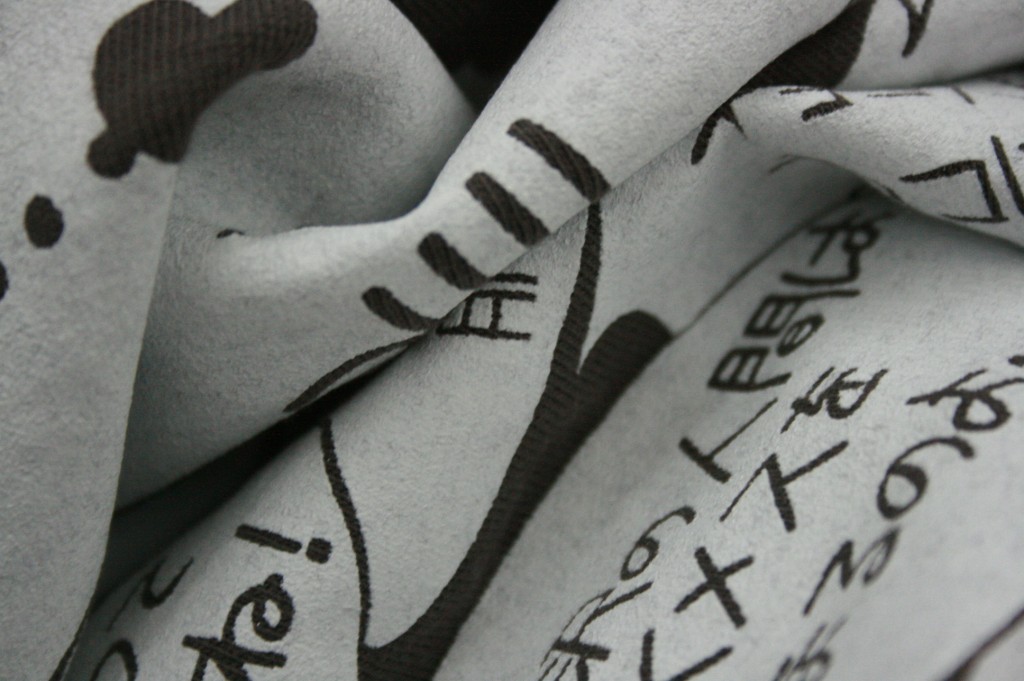 More details and more close up on the print. The front print is very thin and flexible, but the foams are thick. Nevertheless, it is still flexible enough and did not disturb me when I wear this. The back print is a lot thicker but is still flexible. For durability, I cannot comment much because I don't wear this T-shirt often. But you need to pay extra attention on the foams in the front, as excess folding can cause them to crack. The back print is very strong so far, I stretched them quite a lot and they are still okay. I will post the other one tomorrow.
(T-shirt store page: E☆2 いちばんのバカ姉妹 みゆ Tシャツ)