This is the last T-shirt that I believed it was from a DVD box or something (in reality, I am not sure again where is it from, since I only bought it at Yahoo! Auctions). This one features characters from Aoi Sora no Neosphere (蒼い空のネオスフィア). I bought the artbook for this series because I thought the art was really nice, but I haven't seen/played the series yet.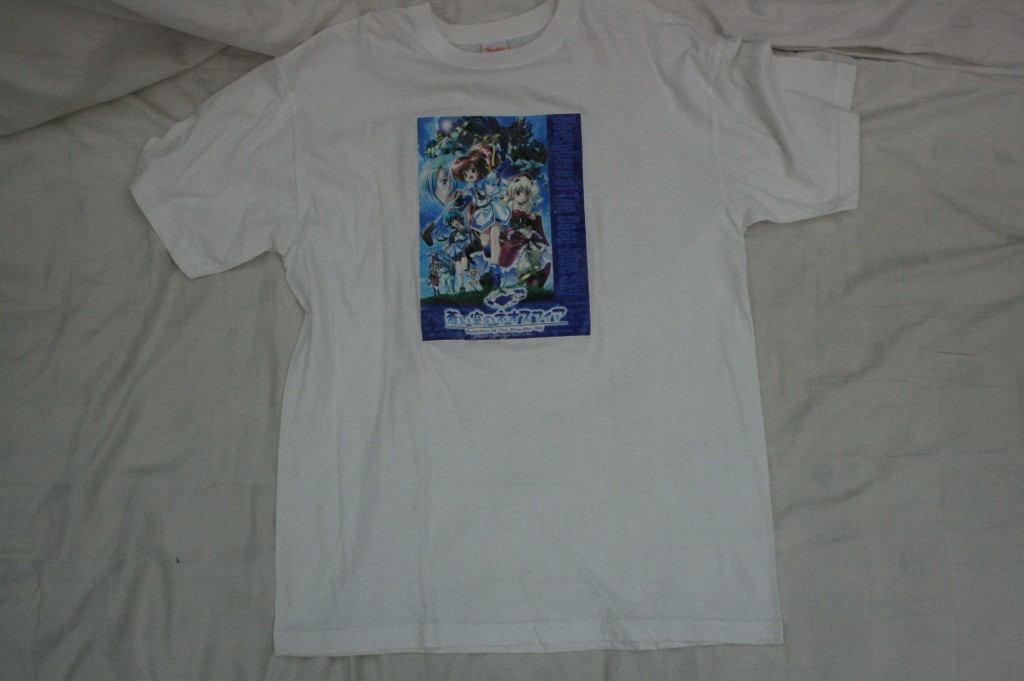 The design is very simple. I believe it is taken off the poster image, but I like it so that's what matters. The image is a bit small for my tastes, but it is still okay.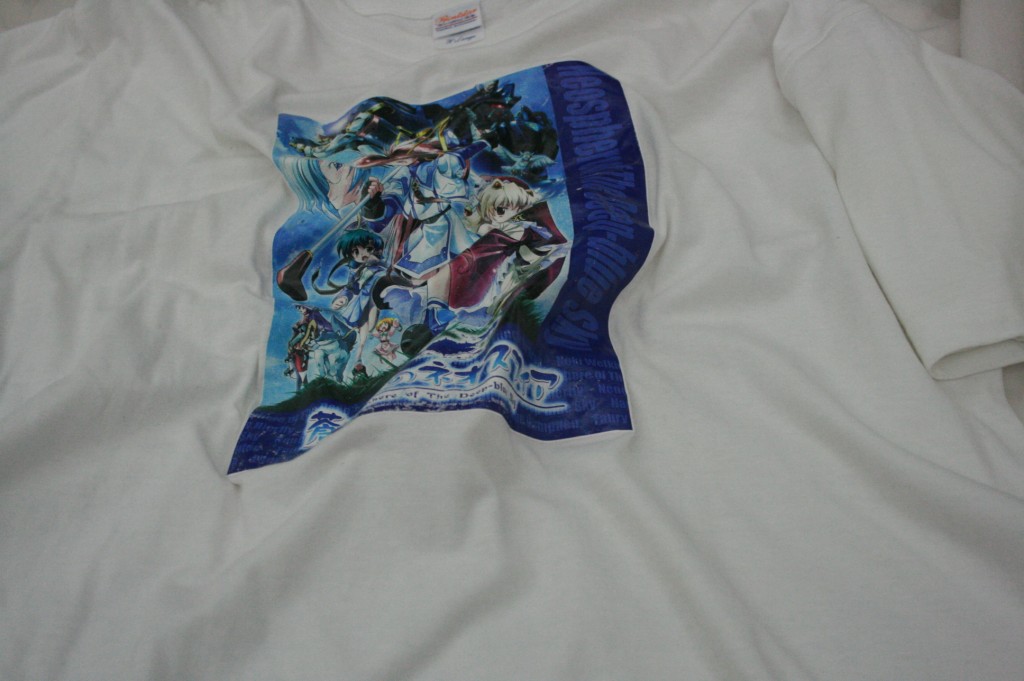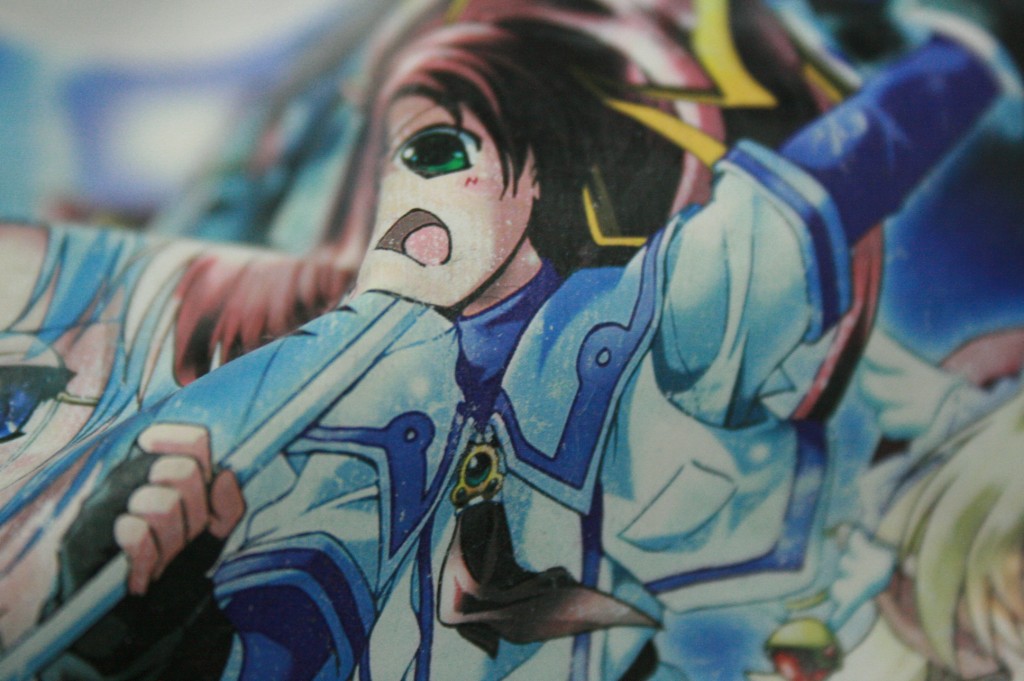 More details on the print. The print is sticky like the other DVD T-shirts, but not as bad as the others. In the picture above it is clearly shown the white spots from other fabrics or peeled off prints. The shirt size is really big though, but considering the print quality I don't think I will wear this one often. So I just kept it for collection purposes only.