Merry Christmas! So I think I should upload some T-shirt with Christmasy or wintery feel, and this T-shirt came into my mind. It is one of my most favourited T-shirts, along with several others, and have accompanied me in most of my trips.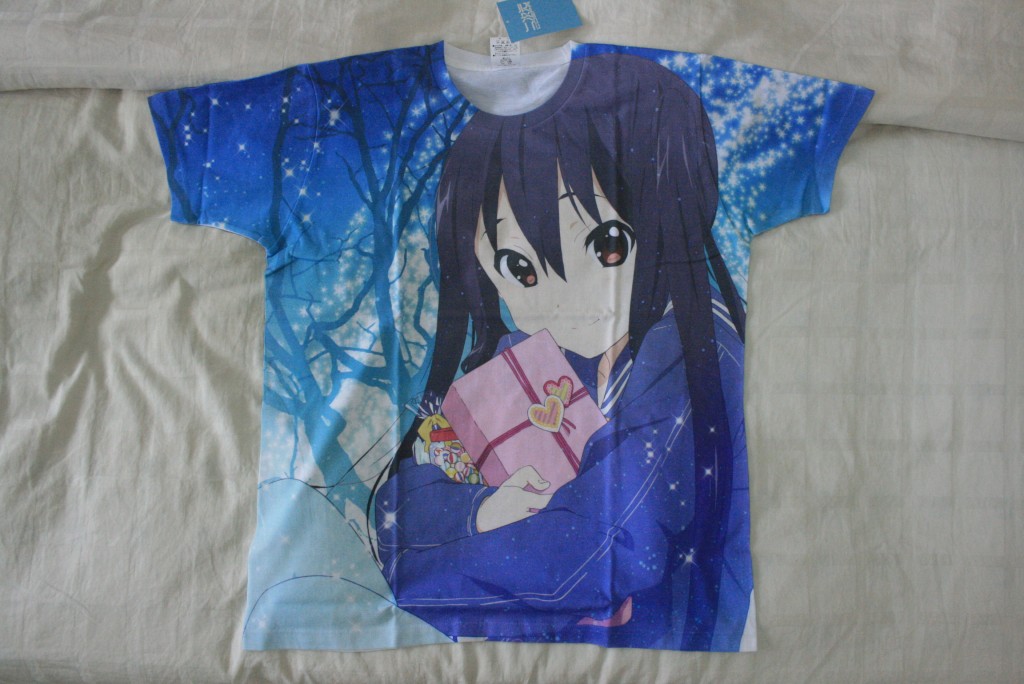 This is the front side, and below is the back side.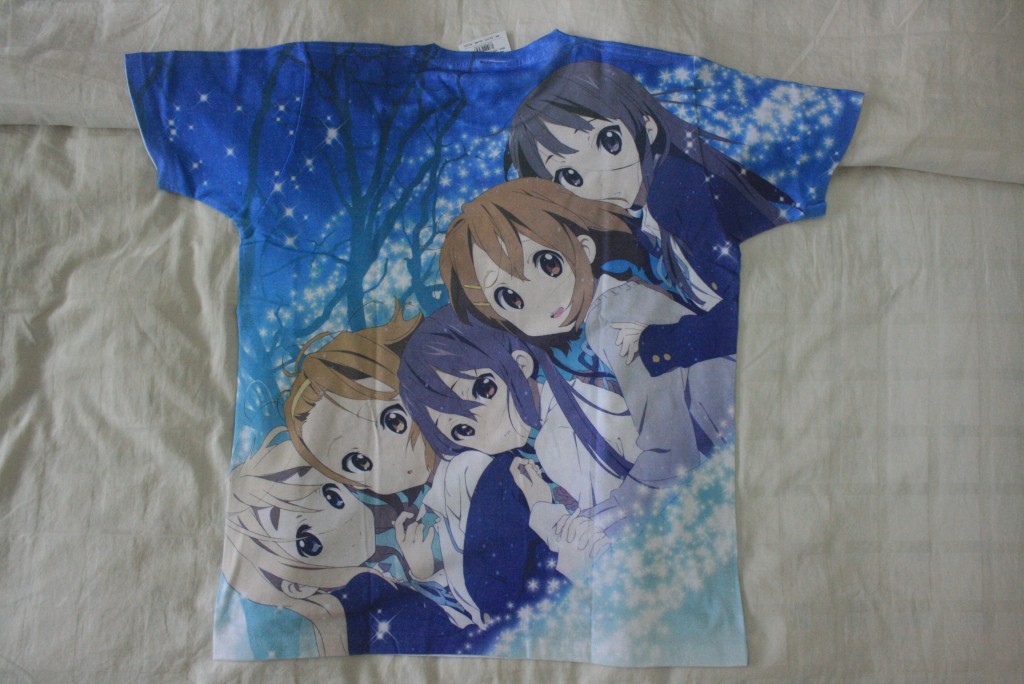 The design is pretty nice. I like both sides of this T-shirt. All the characters look really cute and the colours are really nice. Initially I was not able to pre-order this T-shirt because it ran out of stock and hoping it will be on restock as soon as possible. It got restocked, but another disaster happened as the package was 'lost' and found one week later. So I have to make a special trip myself to the post office.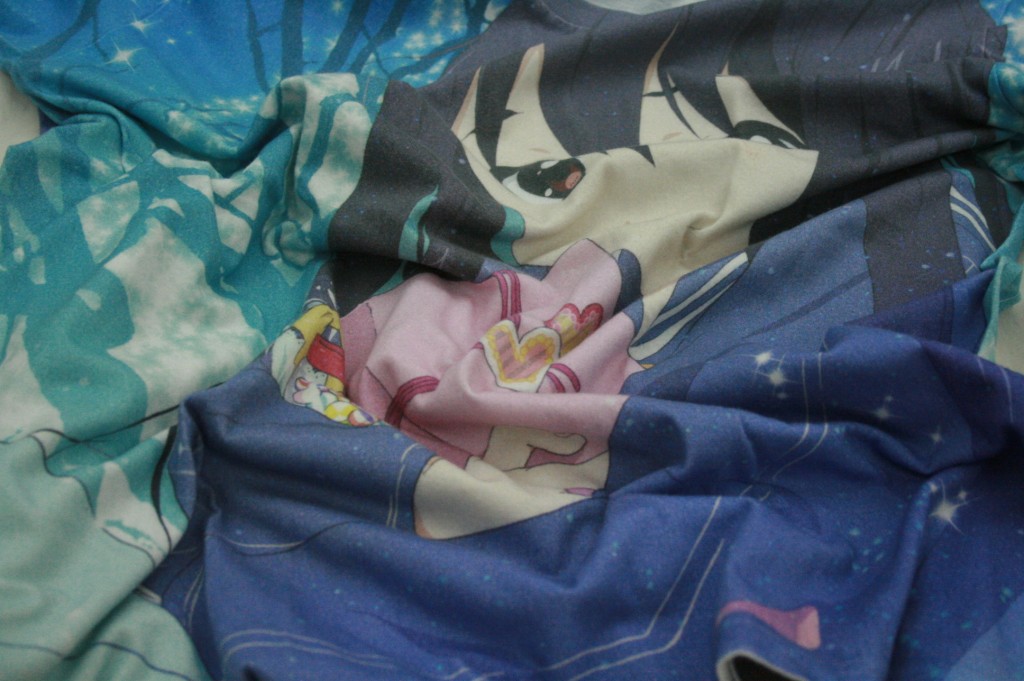 More details on the print. Just to show how good the printing is. Except the first two, these pictures were taken after several washes. There were slight discolouration on the T-shirt, but it is fine. Since it still look really nice. The print is very nice as it is flexible. I can distort the picture in any way I like.
Distorted confectioneries. The gift and the confectioneries were some of the great features I like in this T-shirt. I just think they're pretty cute.
Distortion on the back side. I wish I had an eye on my back because sometimes the distortions are just too funny. Or maybe COSPA should release something more like this T-shirt. Perhaps because of the efforts I had to make to get it, and the design is pretty nice. However, I did not wear this out too much because it does not really fit me. I like to wear this to sleep anyway.
(T-shirt store page: けいおん!! あずにゃん 中野梓 & 軽音部 フルグラフィック Tシャツ)