I got this T-shirt off Yahoo! Auctions but I am unsure where this T-shirt is originally from. It might just be my speculation, but this girl looks like the Mozilla Firefox in anime version. But anyway, the T-shirt is a little bit pinkish in real life. It is double sided.
The back side is a little bit more simple. And black and white. Not sure what the characters mean, but I see 月光, which means moonlight in Chinese. Perhaps it is similar in Japanese but I can't be 100% sure.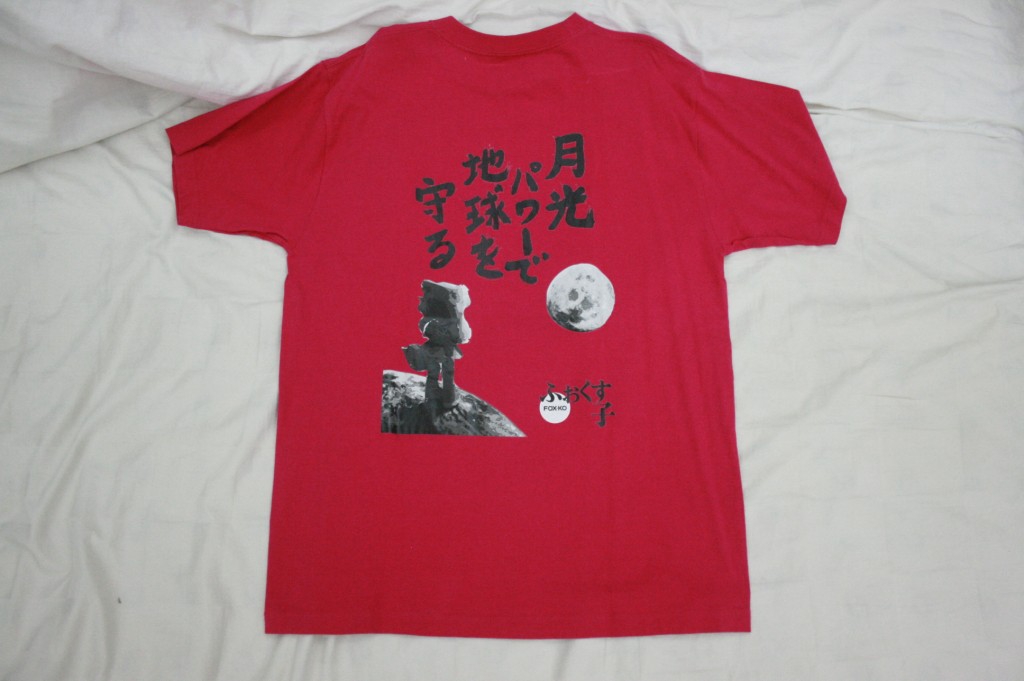 Overall, I like the design. It's really cute all over. Since it is a little bit pinkish, it might be funny if I wear this around. So I will only wear it to sleep if I feel like it.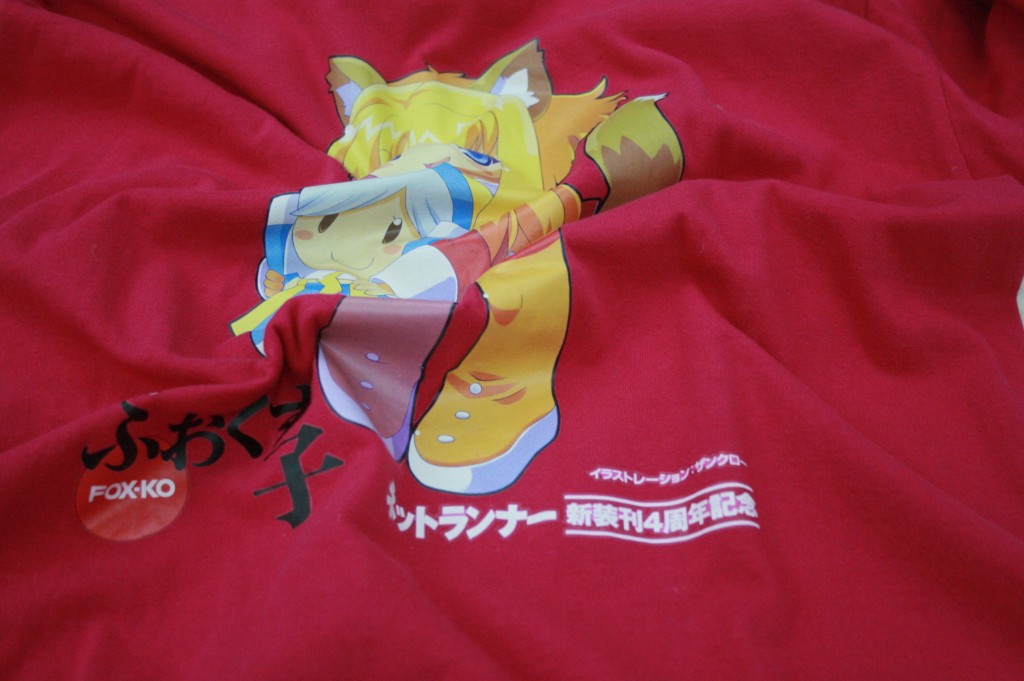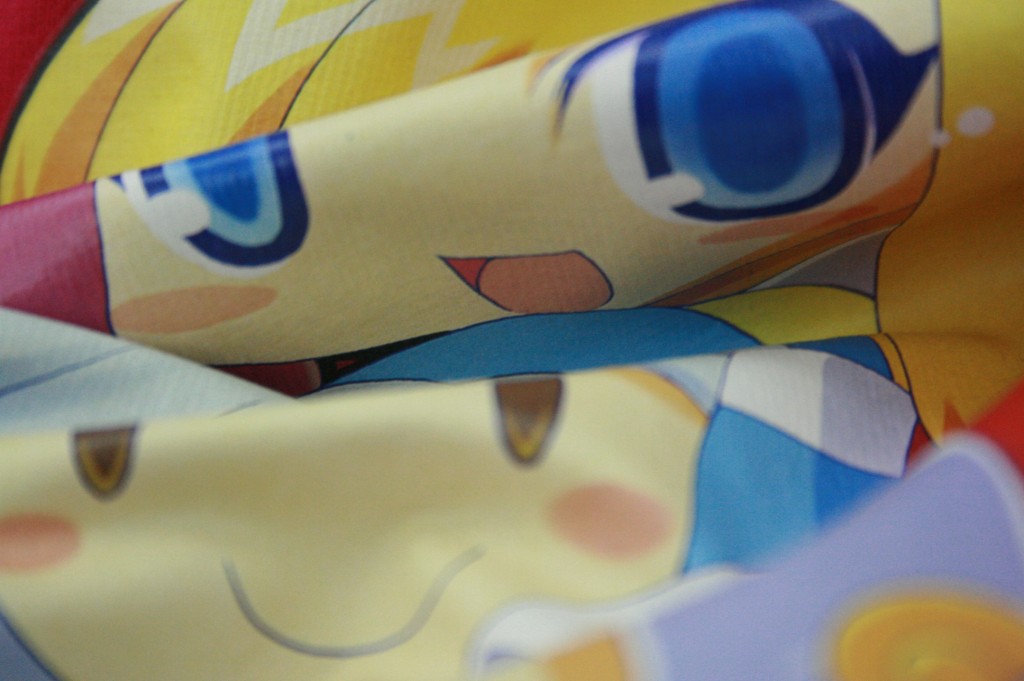 More close up on the print. The print is somewhat similar to this Seitokai no Ichizon T-shirt. Unlike this one, this tee is a soft iron-on T-shirt. Plus the printing is not sticky like some of my other iron on T-shirts. It also has some flexibility like these T-shirts. Overall it's a really good T-shirt to have, but too bad I can't remember where you can get this T-shirt originally.