This T-shirt is originally from OVA or some other goods box, not sure what is it. All I remember is I got a convertible Memories Off box and there is this T-shirt inside. And of course I got it from Yahoo! Auctions.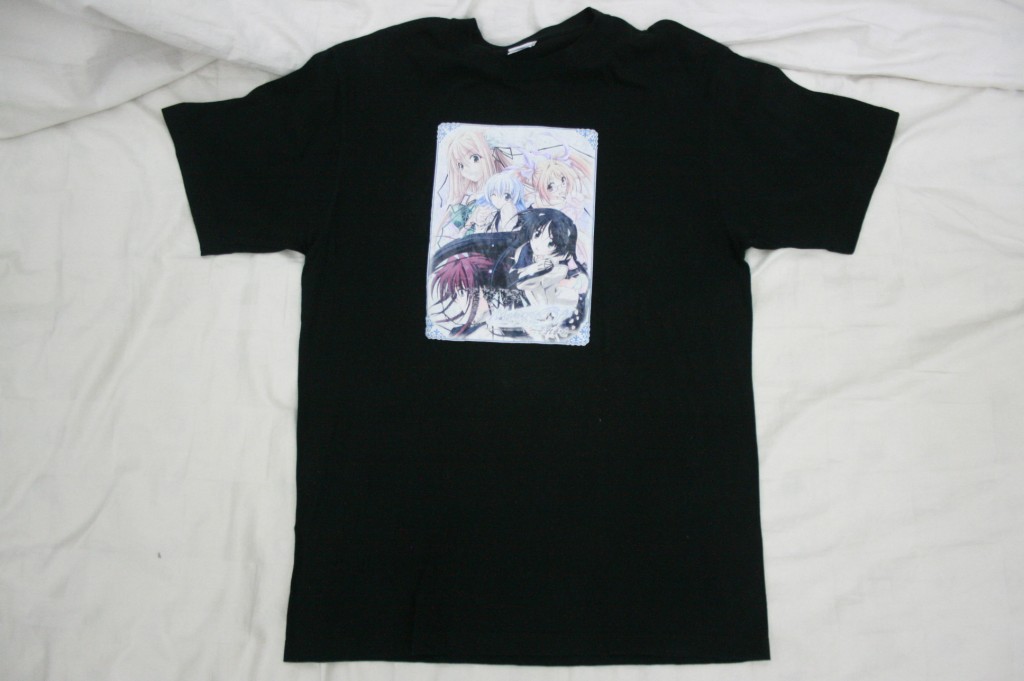 This T-shirt features the characters from Memories Off: Sorekara (メモリーズオフ ~それから~). On the top left, it is Hanamatsuri Karin (花祭果凛). On the top right, it is Nonohara Haya (野乃原葉夜). In the middle, Sagisawa Yukari (鷺沢縁). Bottom left it is Fujiwara Miyabi (藤原雅). And lastly, bottom right is Misasagi Inori (陵いのり).
The design is very simple. I think it is one of the promotional image of this series. It is an iron-on T-shirt, and like some others, the print is sticky. I am unsure why it became sticky, as some others is fine, but I suggest it might be due to the humidity of my house/country.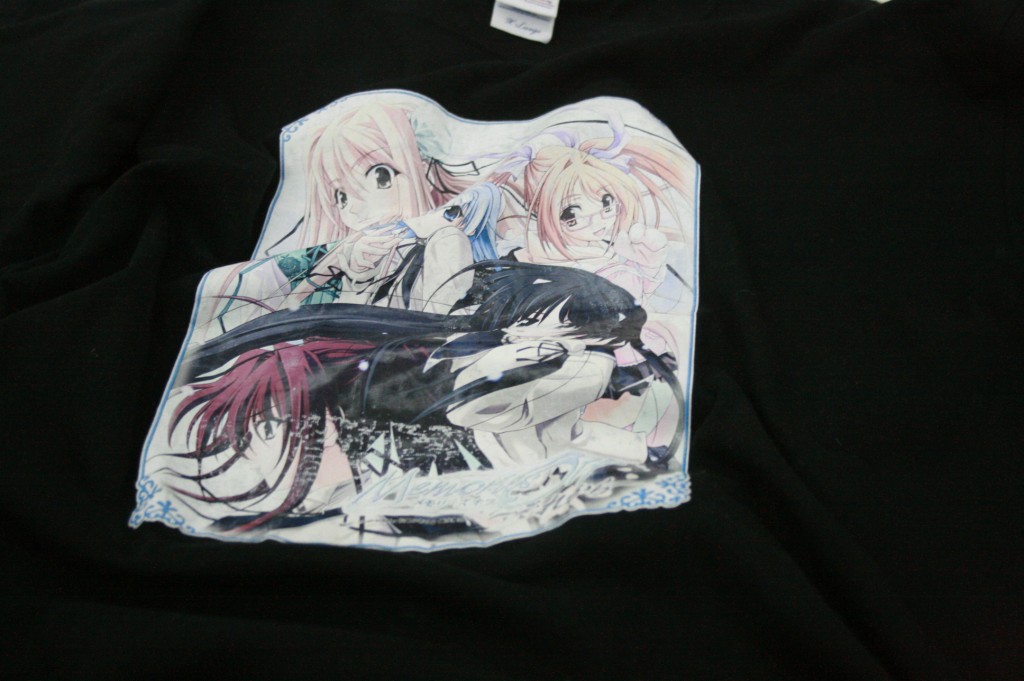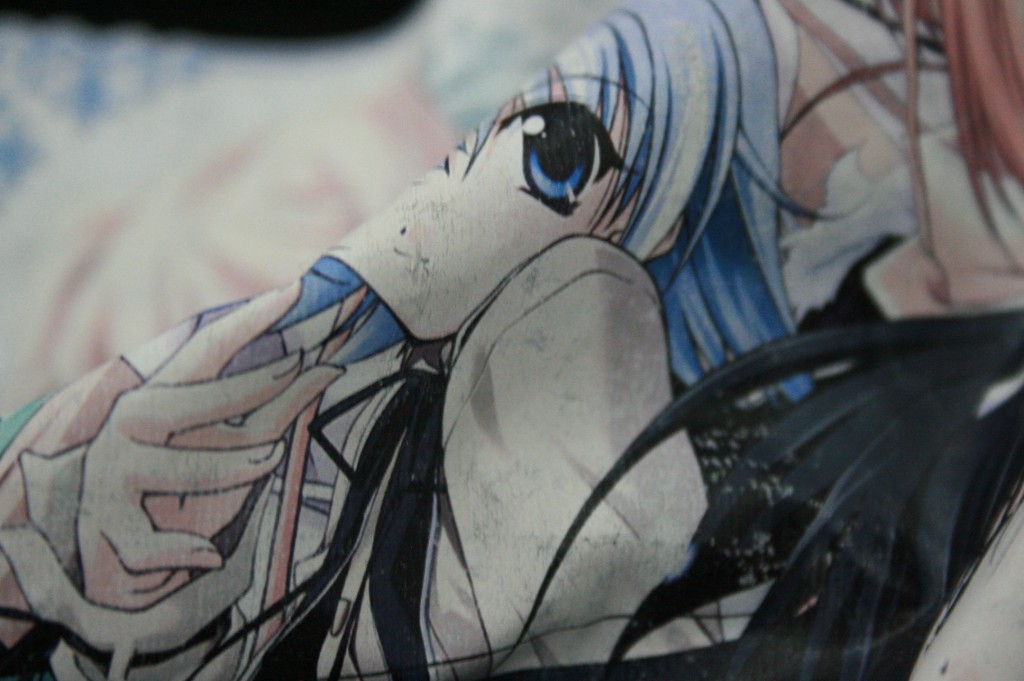 More details on the print. Due to the print being sticky, sometimes it peeled off if the shirt is stacked. After learning about this, I never fold this T-shirt anymore. Plus the print is not able to withstand washes too much, so I never wear this one anymore after the initial wear. Well I can not expect much from a T-shirt that came off as a DVD bonus, but at least it has a nice design, so all is good.