It is 12/12/12 12:12!
Here's another T-shirt that ranked among my all time favourites. I was pretty lucky to get this one. Initially this T-shirt was already sold out long time ago in the COSPA website when I start collecting. However, I found out a clearance sale (at HLJ, if I remember correctly) selling this T-shirt for as low as 1000 yen. So that makes this in line with my other 1000 yen bargains, Shinku and Kana.
Well, the design is simple. It features the World Map of the game Lineage II. I do not play the game, but last time I checked on Google they have already expanded the map. So this is not the latest World Map. So hopefully they get reproduced like these Dalk Gaiden T-shirts, which was out for years before COSPA started reprinting it.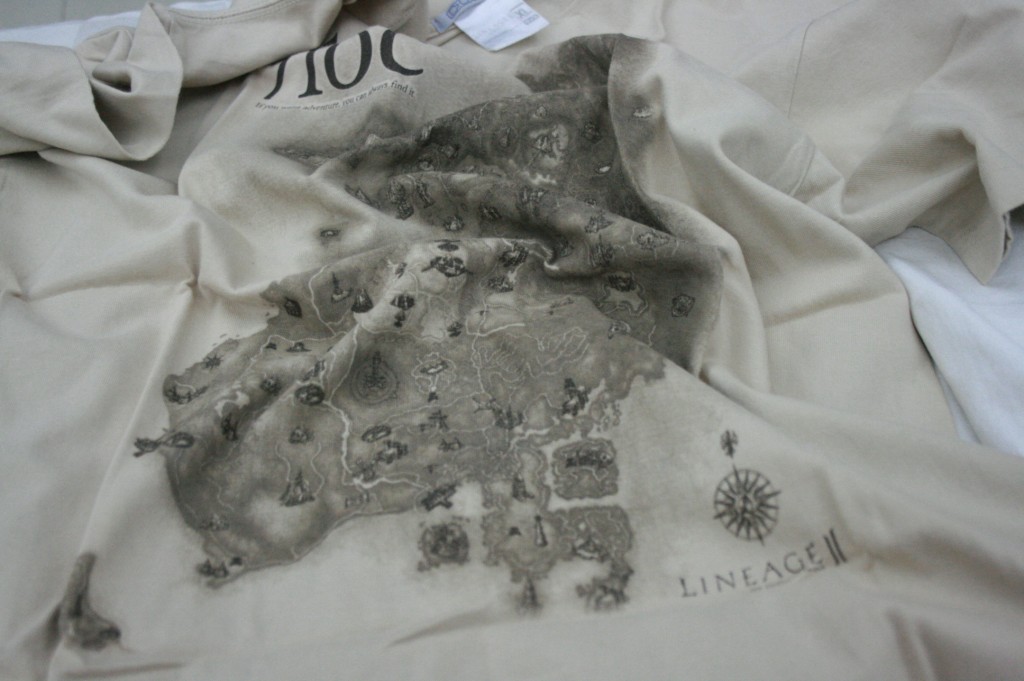 The T-shirt is big and soft. Among all my COSPA XL T-shirts, I think this might be the biggest one so far. I am not sure why, but I feel light coloured old COSPA T-shirts felt bigger than the dark counterparts. It's a good thing. It is really comfortable to wear around, especially for sleeping.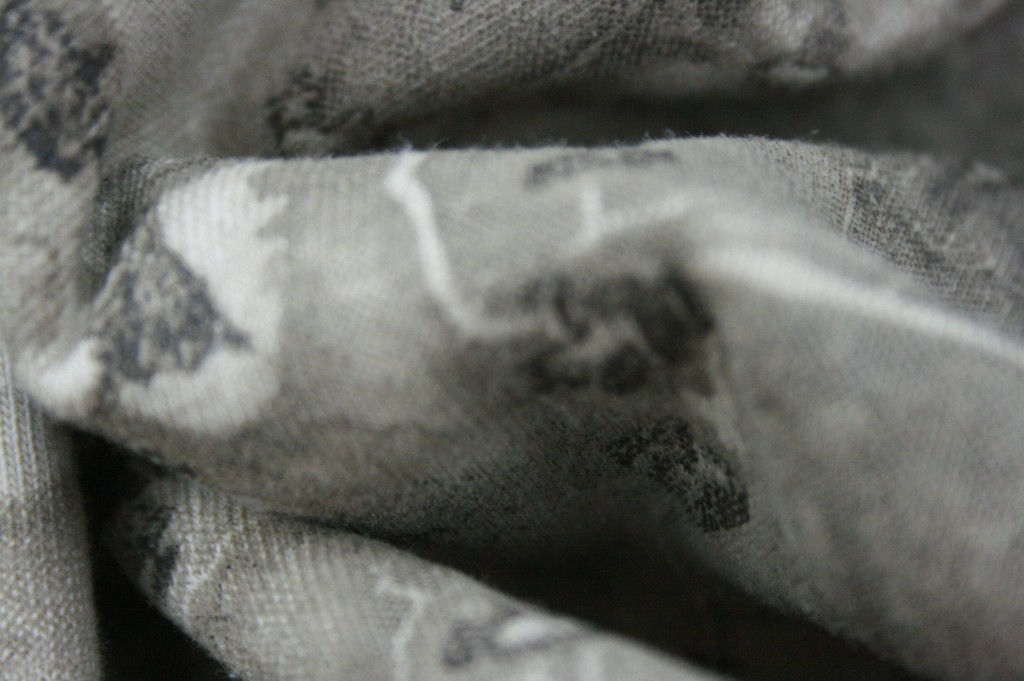 The printing has a very soft touch. It looks like recent full graphic T-shirts but with a little bit print feel on the darker parts portraying the buildings or caves. More or less like this one. The printing is flexible and durable. I did not wash this too much as I don't wear it too much, but after the washes it still look as good as new. Well to be honest I do not wear my most favourite T-shirts a lot, since I tend to keep it for collection purposes, unless if COSPA re-releases it and I have a chance to buy another one.
(T-shirt store page: リネージュII ワールドマップ Tシャツ)