There are some full graphic T-shirts that are very colourful, but I believe nothing can beat this T-shirt's mixture of colours. It utilises all sorts of bright colours that I know of and put it into the shirt. It really is an interesting design in my opinion, especially since I don't wear much shocking T-shirts. I have another colourful one and yes I didn't wear it often.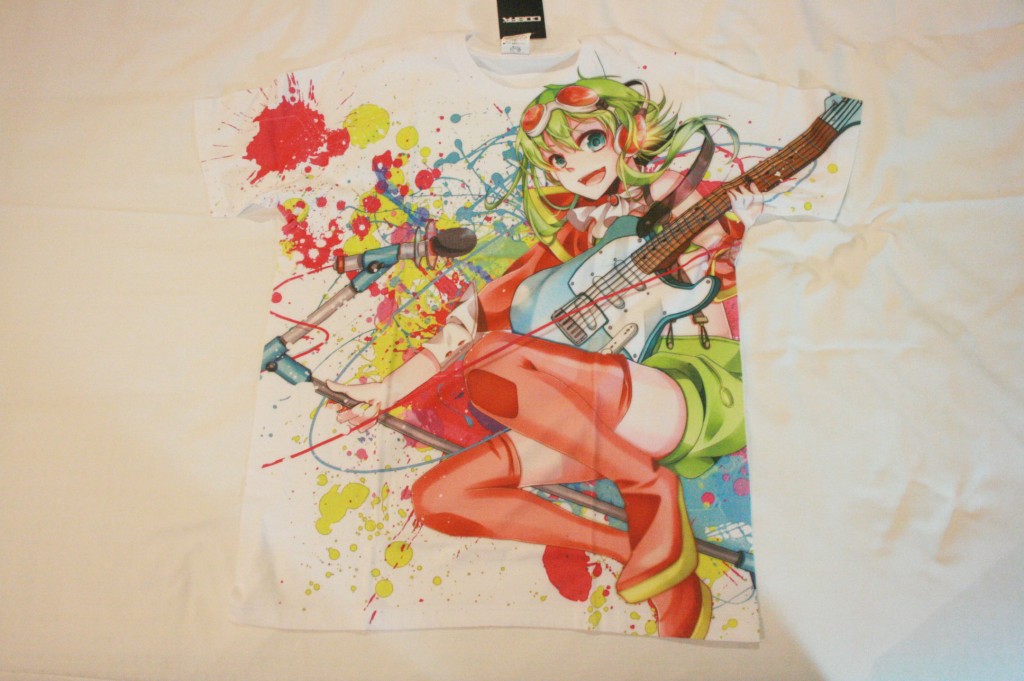 The design features Gumi from Megpoid. Although the design is great and interesting, there are flaws in my opinion. The pink splat on the top left is located on the armpit when worn, so it looks like my armpit was bleeding or I was sweating tomatoes. Another thing is that, like this Rin & Len T-shirt, some parts look pixellated when one looks really closely to the print.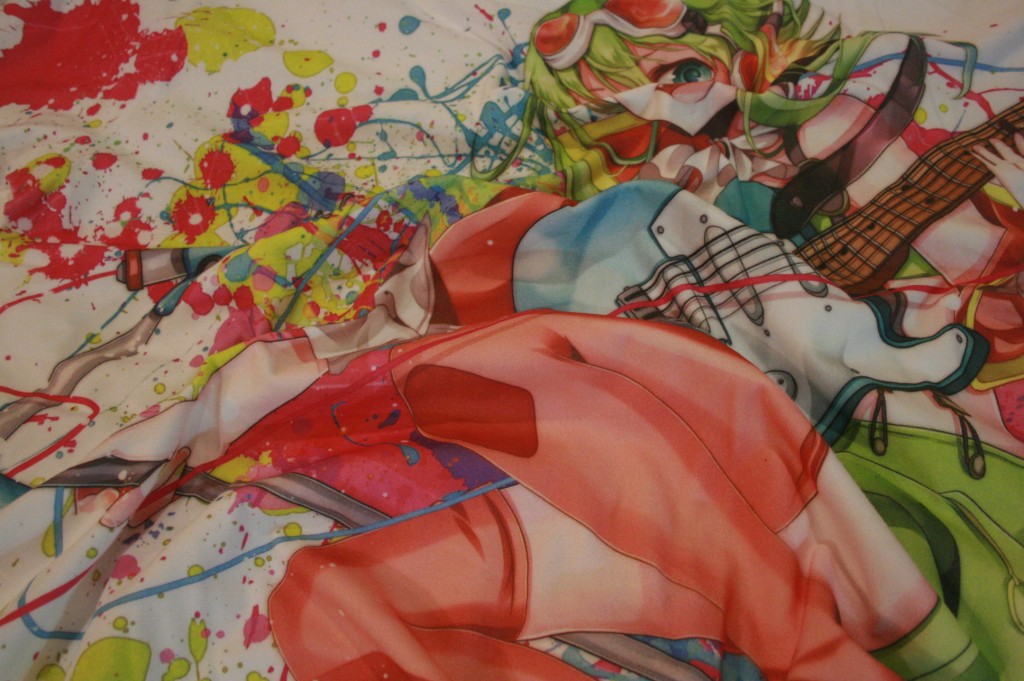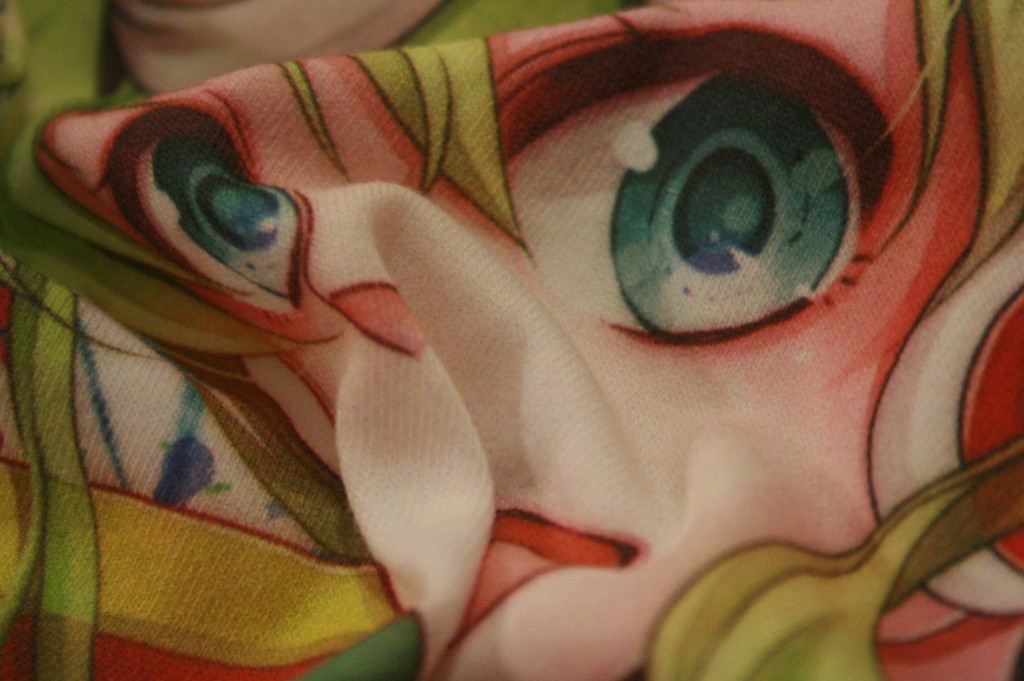 More details on the print. Her face isn't as big as these two, but it's still fun to distort and play with it. The quality is really nice. It is really flexible and soft, although I still don't know how durable it is. Anyways, I don't think I will be wearing this somewhere outside the house because it is too shocking. But it's still a great shirt to have.
(T-shirt store page: Megpoid 100% GUMI 宣言!フルグラフィック Tシャツ)