I find it interesting to have a comic panel T-shirt, like this one. I got this from Yahoo! Auctions, but I believe this was originally from Comiket 72.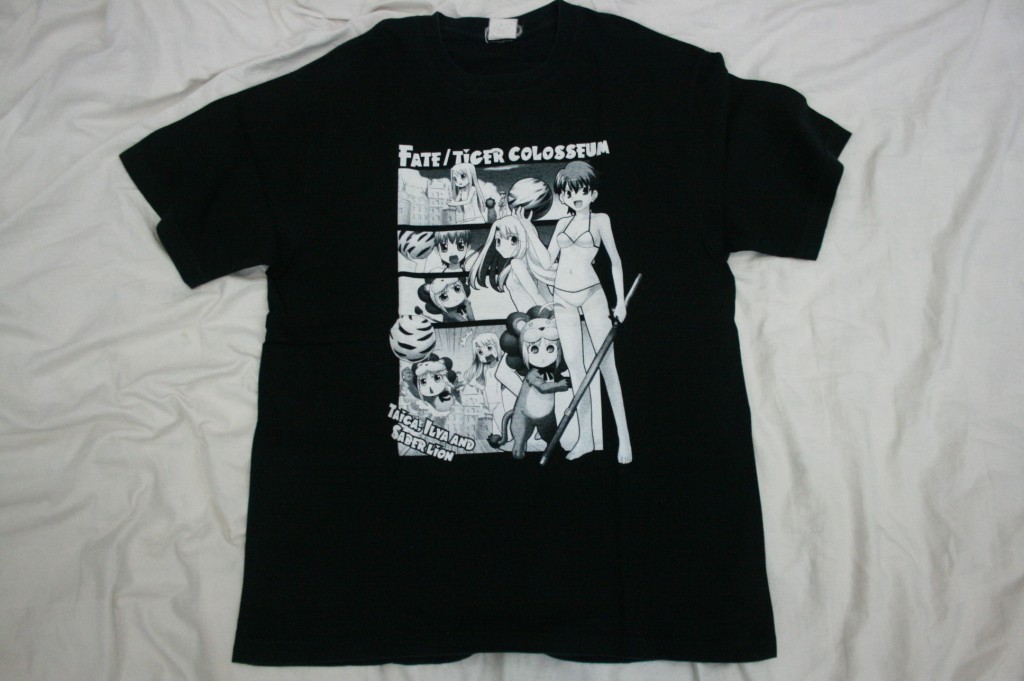 The design is really cute. It's B2 poster print so it is big. It's only black and white, but since it is comic panels I don't find it boring. Perhaps that's because of the nice design.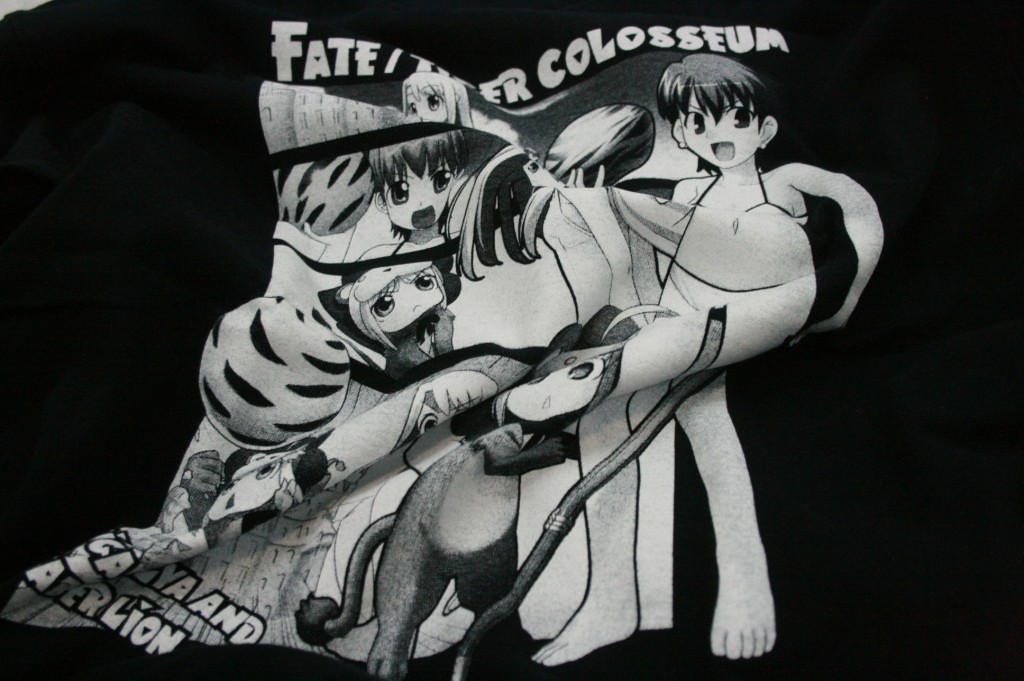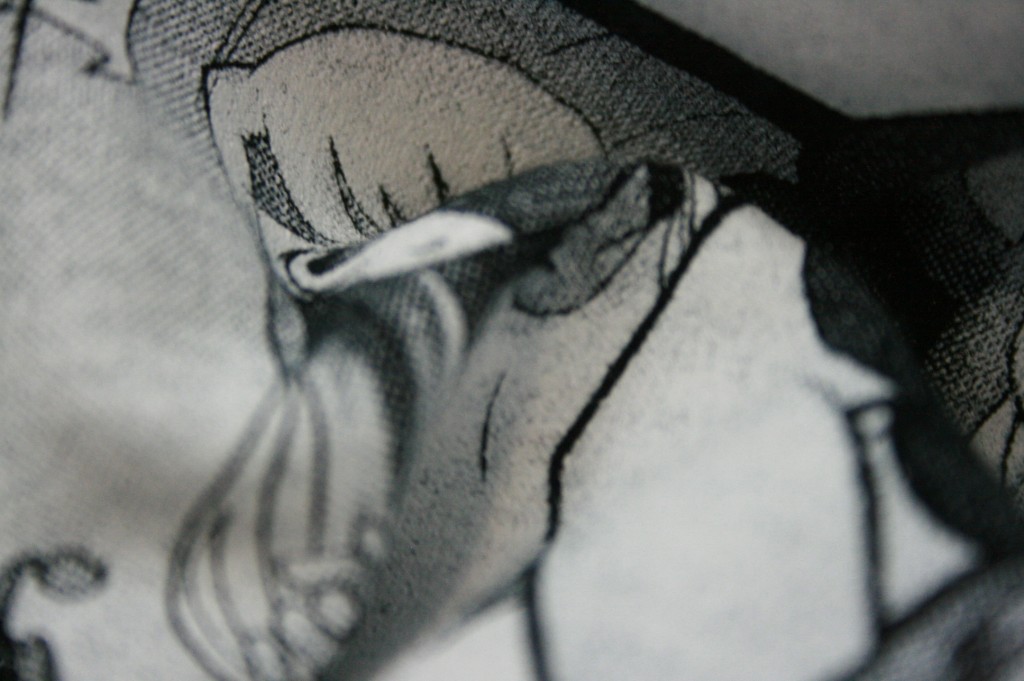 Close up on the print. Despite the bright whites, it's actually quite flexible and comfortable. The print is not too thick. The rubber is really good. And it comes with quite a reasonably good price at 2500 yen.
So this makes it one of my favourite T-shirts to wear around, mostly at home, since it is XL and the sizing is similar to old COSPA T-shirts. Must be noted that only two sizes of this T-shirt is available, L and XL. And since the Comiket was already over a long time ago, the best chance to get this is from Yahoo! Auctions.
(T-shirt store page: フェイト/タイガーころしあむ オリジナル Tシャツ)