Here's another new T-shirt from my recent loots. This one features Hasegawa Kobato (羽瀬川 小鳩) from Boku wa Tomodachi ga Sukunai (僕は友達が少ない). I actually have some T-shirts from the series, but I have not posted any of them yet. This T-shirt is a limited edition.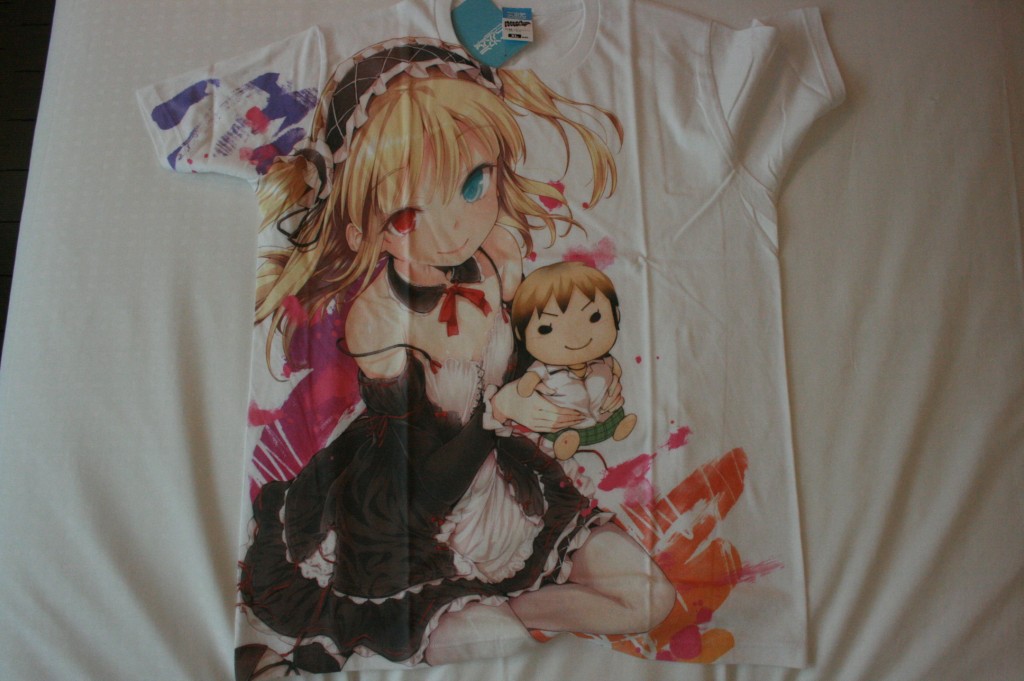 The design is really cute. I like the doll she's carrying. The background looks simple, but really nice. This is one type of full graphic T-shirt that I also like, other than the full colour ones like this. Some are giving too less background, which makes them look blank.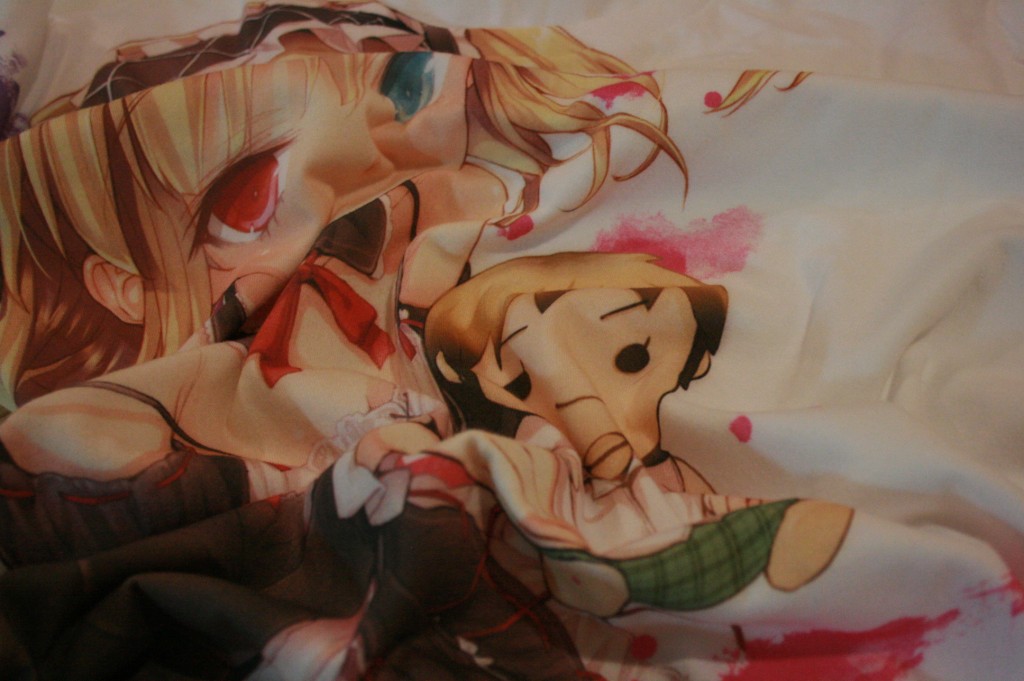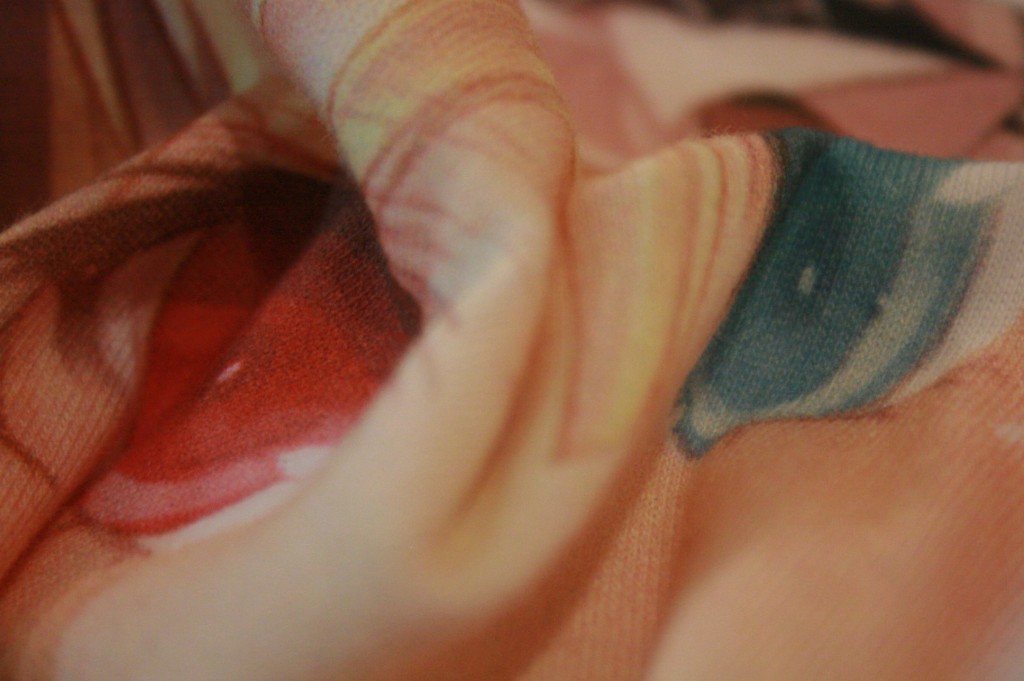 More details on the print. This is also really new so the print is in its best condition. But, I did wear this outside to walk around the COSPA store (but with a cardigan on). Anyways, like other full graphic tees, the print is really nice. It is flexible because it is directly printed. The actual product, like this one, also looks better compared to the preview image in the online shop. The colours are a lot sharper. Since this is new, I haven't washed it yet. I just hope the colours did not fade much after several washes.
(T-shirt store page: 僕は友達が少ない 羽瀬川小鳩フルグラフィック Tシャツ)