Here are some other T-shirts from Toy's Planning. Like these Chu x Chu T-shirts, both of these T-shirts features character print with some background in it. Simple, but nice. However, this time will be the first time I will post about three T-shirts. The first character up is Shinonome Nozomu (東雲希).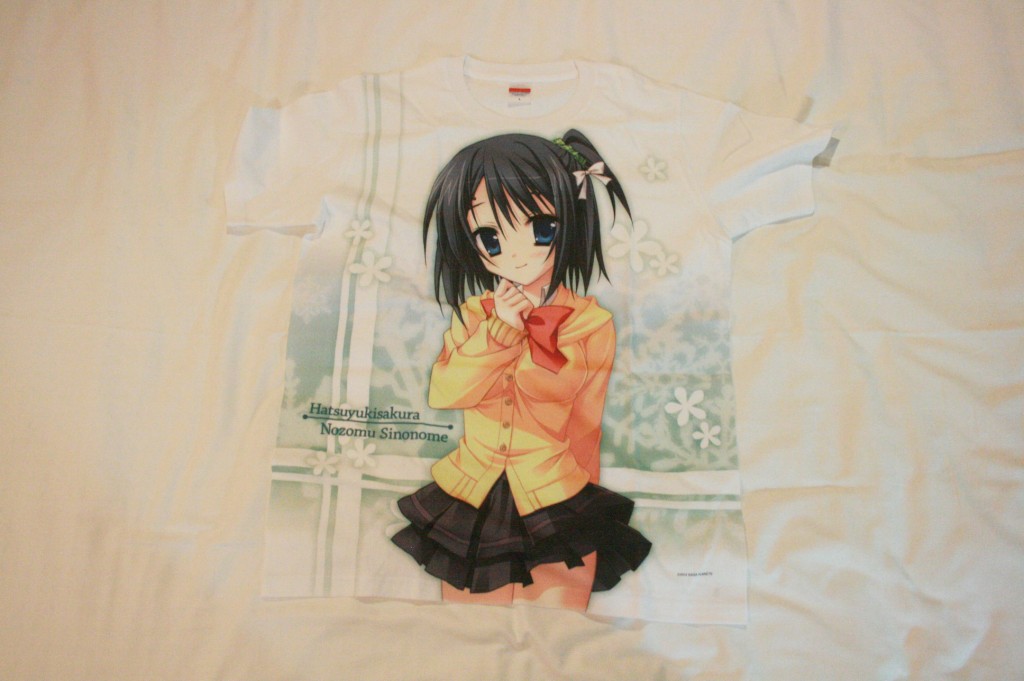 I really like the design on this one. The background suits her well. Plus the colours are really soft and nice. The girl also looks pretty cute.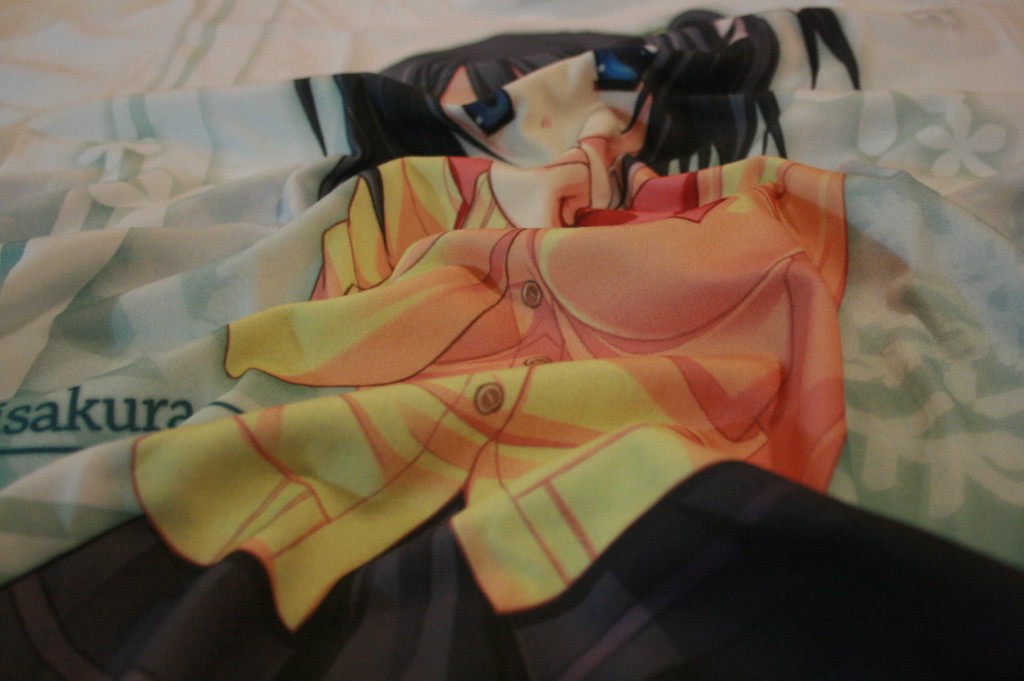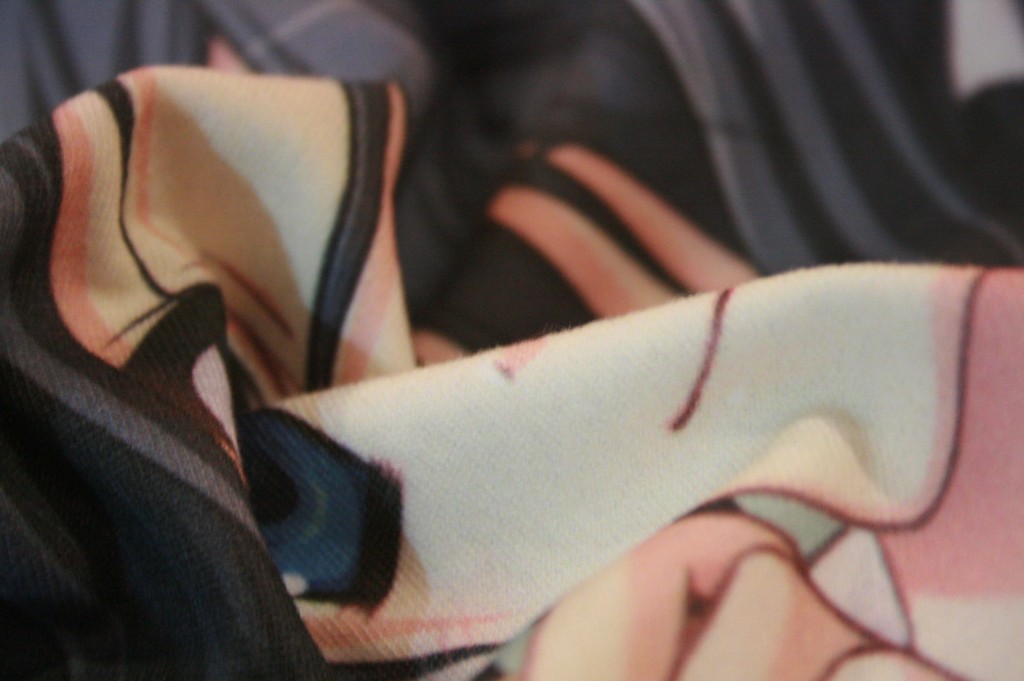 Close up on the prints. The prints, like the other T-shirts, are really nice. Since the T-shirt is just newly opened, the colours are still really sharp. The print is also very flexible, as it is directly printed. Can't say much on the durability, but I can assume it is similar to the others. It will fade a little in the first wash, but not much after that.
Next up is Ran (ラン).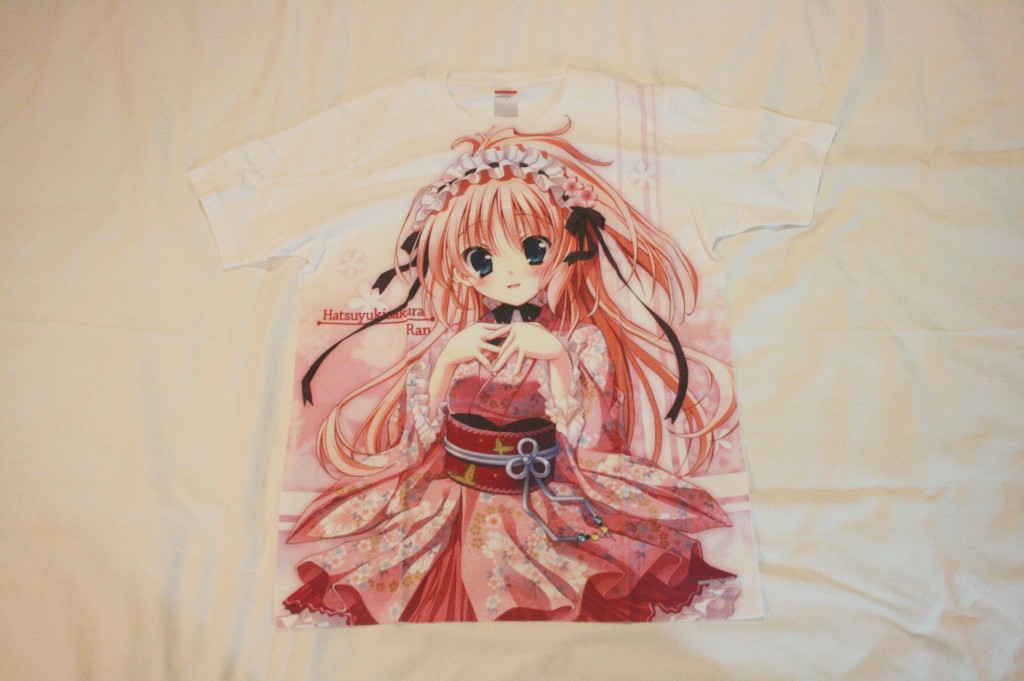 This one is also really nice. Like I have said some times before, I like full colour tees if the colours cover most parts of the shirt. The kimono also look really cute on her.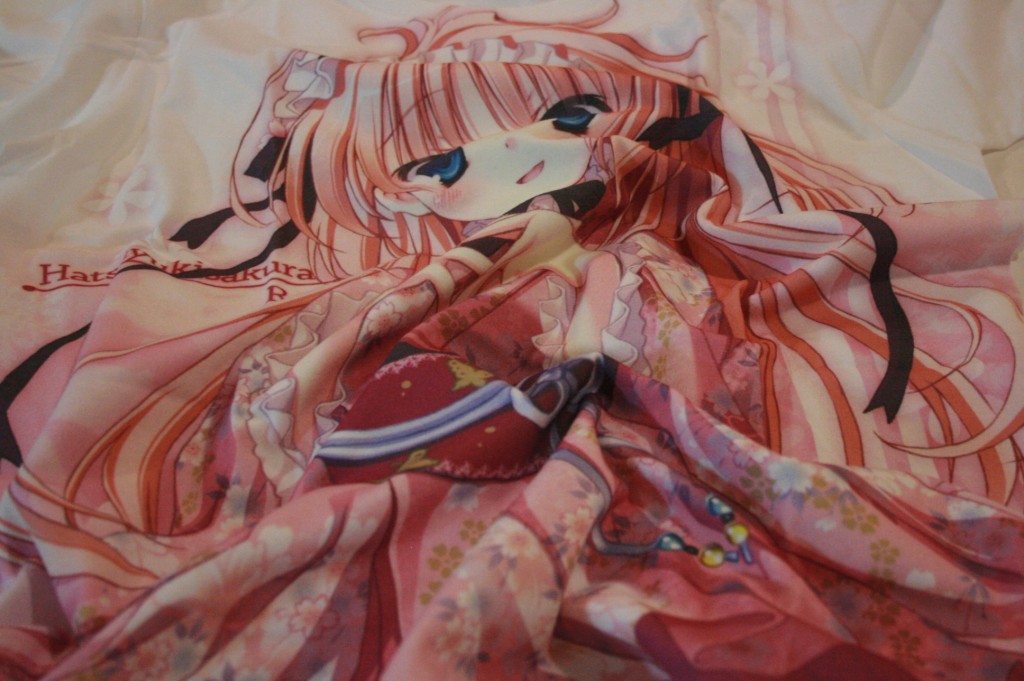 Close up on the print. The quality is very similar to the other one. Last but not least, the newest one. I bought this just recently in Animate Shop Akihabara. This shirt features Kozakai Aya.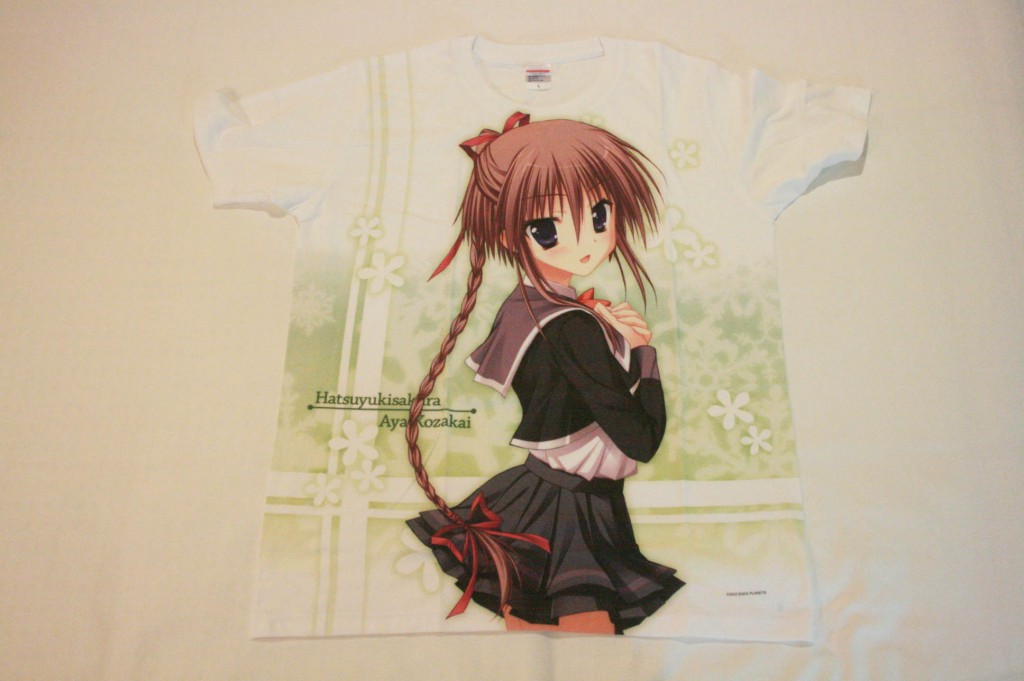 I think the actual product looks better compared to the image preview in the online shop. Perhaps because the image preview has softer greens, so that makes the shirt looks really blank. Again the character is really cute.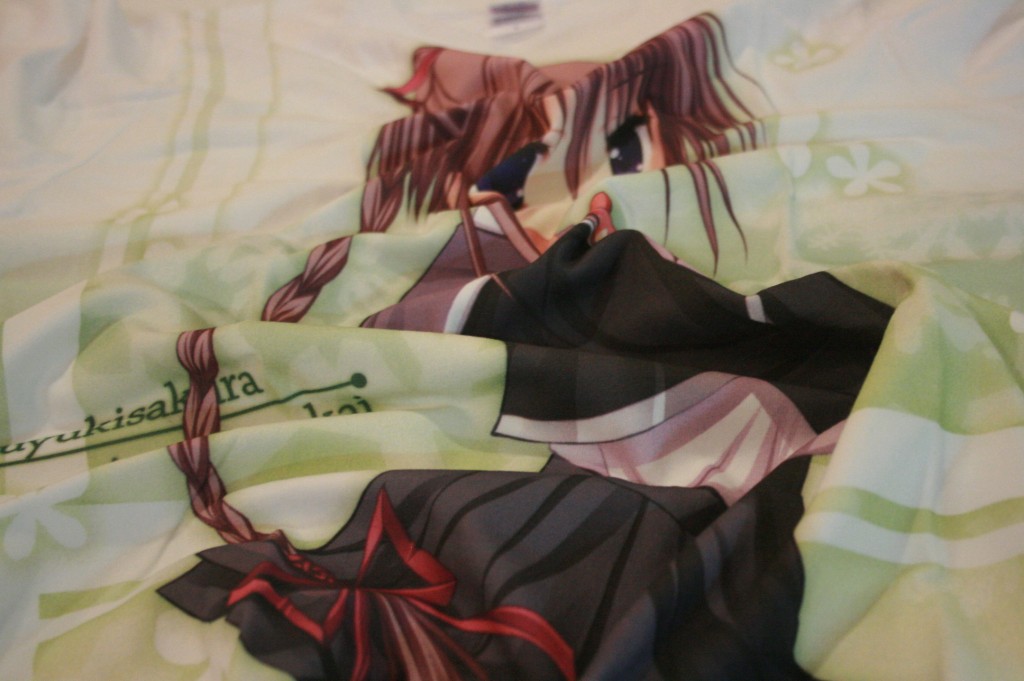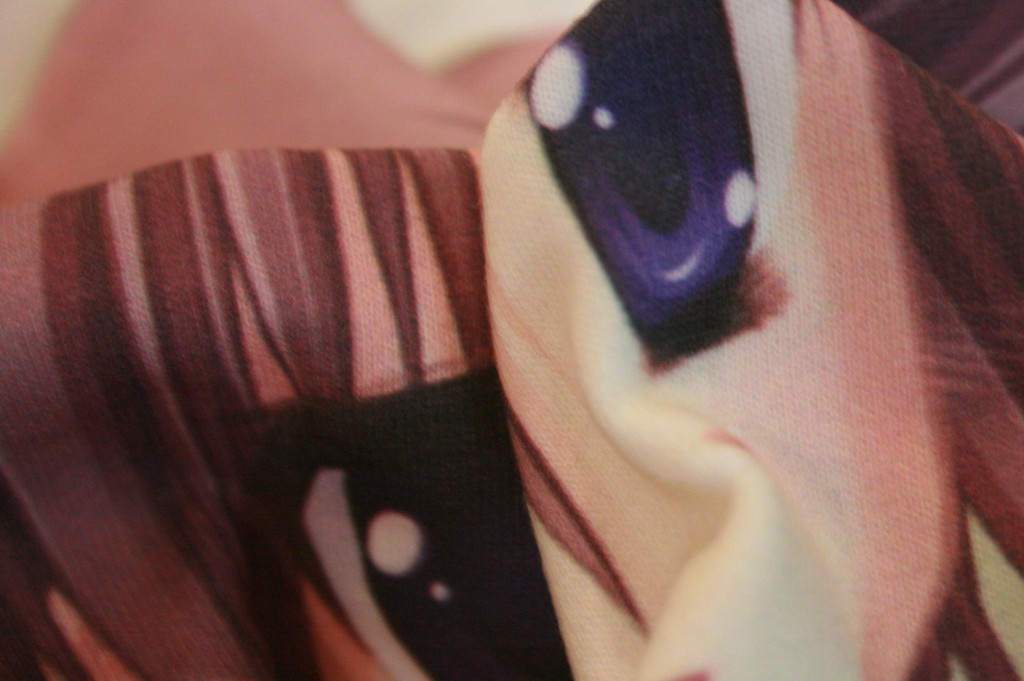 Close up on the prints. Pretty much it has similar quality to the previous two. I have not worn all three of the T-shirts yet, since I just got them yesterday. However, both look really nice to be worn around. Perhaps mostly it's for home uses, especially the second one, since it is very pinkish. I hope they make more of these T-shirts again, as lately I have seen them making only polyester T-shirts.
(T-shirt store page (Nozomu): はつゆきさくら 東雲希 フルカラーTシャツ)
(T-shirt store page (Ran): はつゆきさくら ラン フルカラーTシャツ)
(T-shirt store page (Aya): はつゆきさくら 小坂井綾 フルカラーTシャツ)