Here's another one of my old COSPA T-shirts. This one features Louise Françoise le Blanc de La Vallière from Zero no Tsukaima (ゼロの使い魔).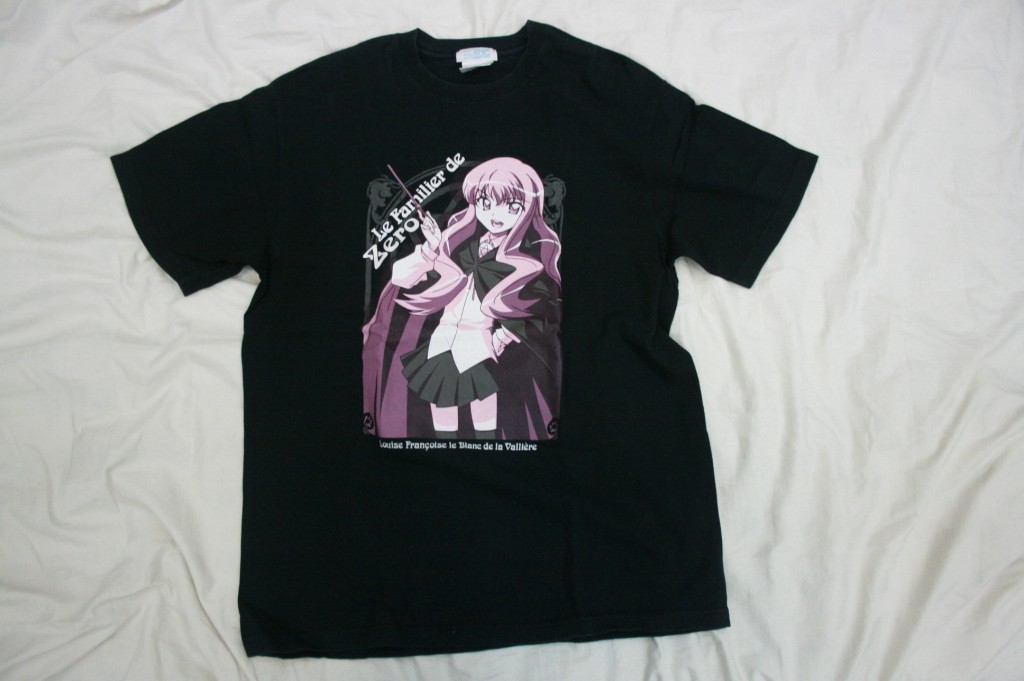 The T-shirt design is pretty similar to other old COSPA T-shirts, centre print with many colours. The design is pretty cute, although a little bit pinkish for my tastes. The sizing also still follows the old COSPA sizing. I have this one in XL, which makes it really baggy.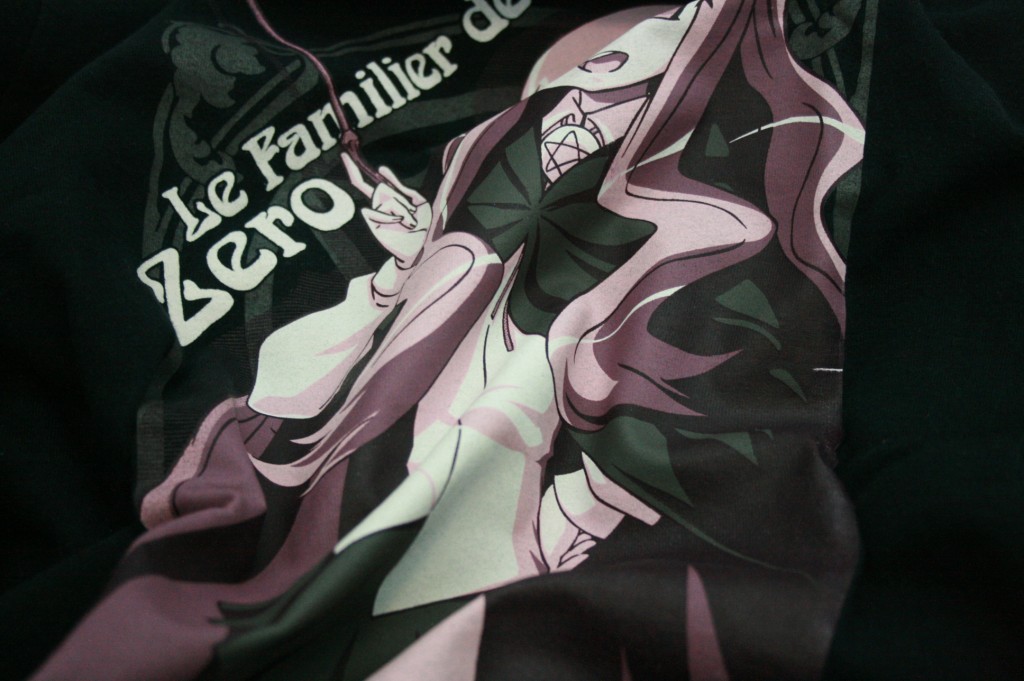 Some close-up details on the print. The print is a little bit thick, more or less like this one. However, the print is quite flexible for a thick print as seen in the above pictures. The shirt is also quite durable. I have washed this a lot of times and there are no cracks yet. However, like other old COSPA T-shirts, one needs to be careful when ironing it. Careless ironing might cause smears on the print rubber.
So this becomes one of the T-shirts that I like to wear around at home, because it's baggy and comfortable; and also durable enough to withstand a lot of washes.
(T-shirt store page: ゼロの使い魔 ルイズ Tシャツ)