Here's another T-shirt that I love. This T-shirt features chibi characters from Touhou Project (東方Project). Well, like I've said in my several other posts, I like T-shirts with a lot of characters in it.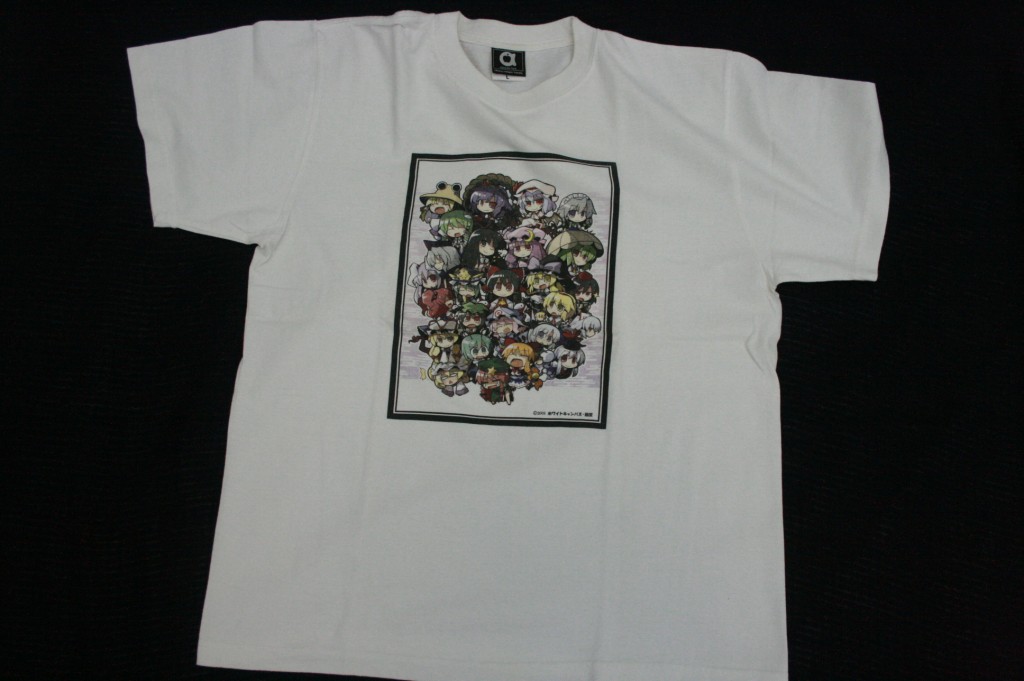 The print is directly printed into the shirt so the colours are plenty. The print is not that big, but since the design is really cute, I love it. However, the fabric is not as good as COSPA T-shirts or any other companies. It is a little rough so it's not one of my favourites to wear. Like this T-shirt, it is manufactured by White Canvas.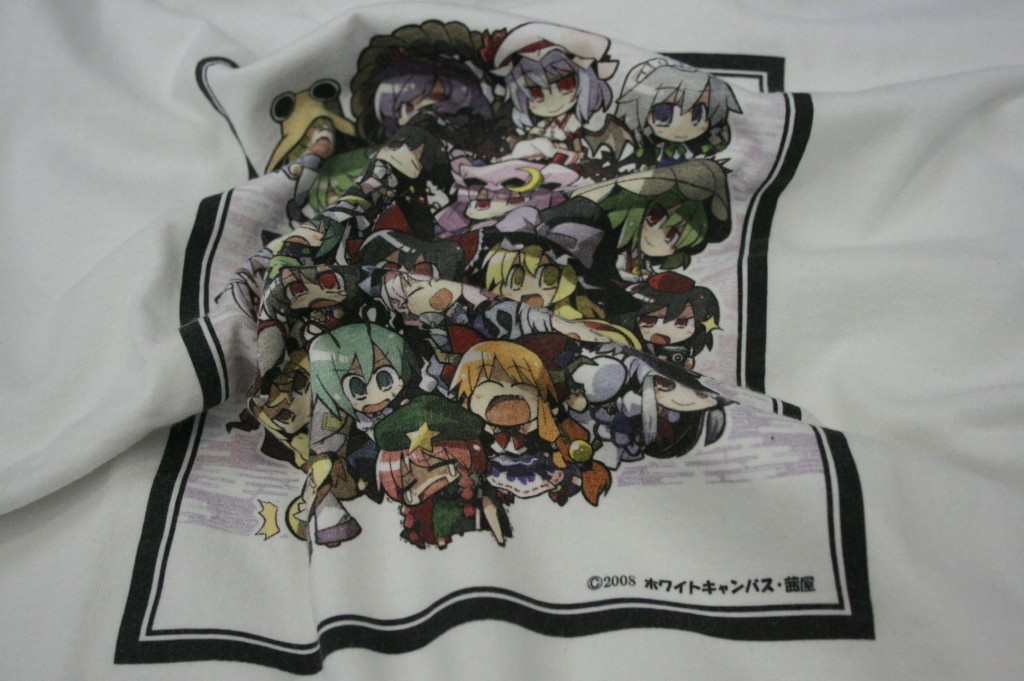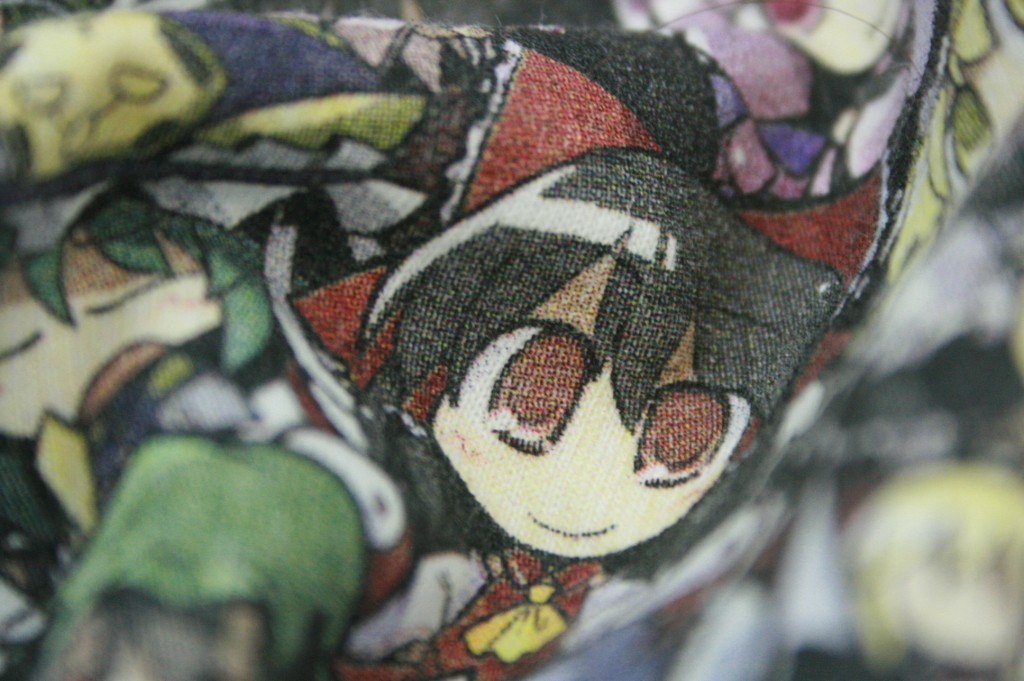 More details on the print. It's clearly seen that the print is directly printed on the shirt, either DTG or screen printing method. So for sure that the print is very flexible and thin. It is also durable. Unlike some COSPA full graphic tees, this one does not fade even the slightest bit when washed. So that's another good point of this shirt. However, the white background gets dirty a little bit easily, so that's a little bit downside of this shirt.
Anyhow, the fact that it's not that comfortable to wear has a positive side for me. I won't wear this a lot then. So it will stay in good condition for quite a long time without needing to buy an extra one for collection like some others.