Here's some other T-shirts that I really like. The first one features Touhou character Yuyuko Saigyouji (西行寺 幽々子) illustrated by 白玉団子 and manufactured by White Canvas. A different manufacturer from the other Touhou T-shirt.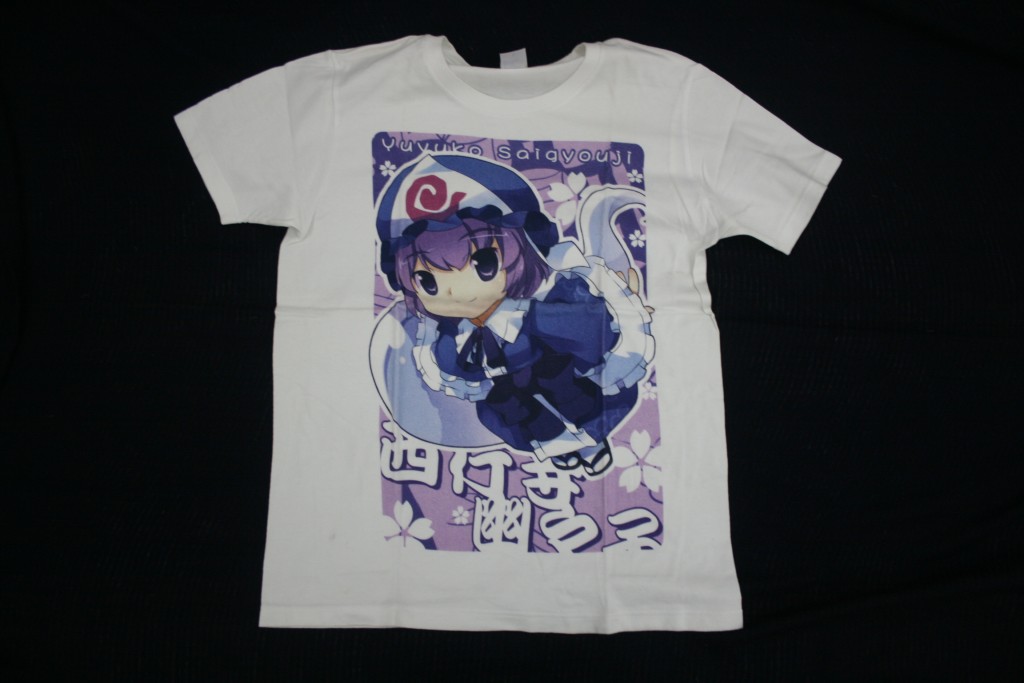 As a digital artist myself, I really like the drawing style here. The character is really cute and the colours are really great. The print is really big, fits my taste well. The downside is, the shirt does not come in big sizes.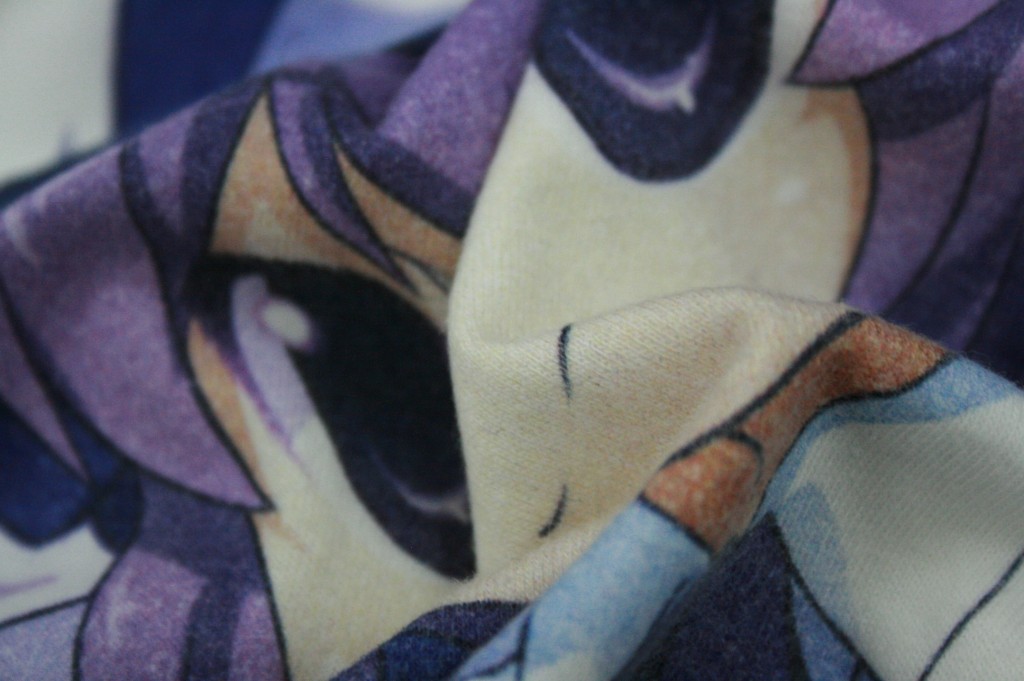 More details on the distorted print. Just to show that the print quality is really good. It's very similar to COSPA's full graphic tees. The colours faded a little bit because I wear this quite a lot. But that's expected from a directly printed T-shirts, like this one. Since it's printed directly to the garment, the print is very flexible.
Up next is Youmu Konpaku (魂魄 妖夢), also illustrated by 白玉団子 and manufactured by White Canvas.
The design is pretty similar. Both are really cute. Pretty much the T-shirt also is of similar quality.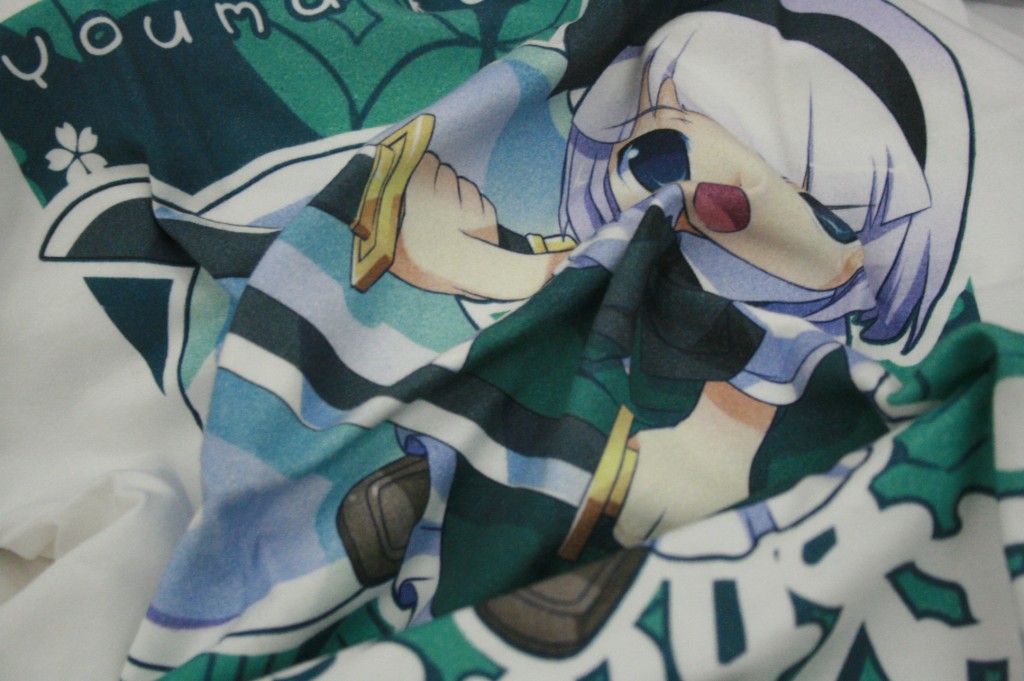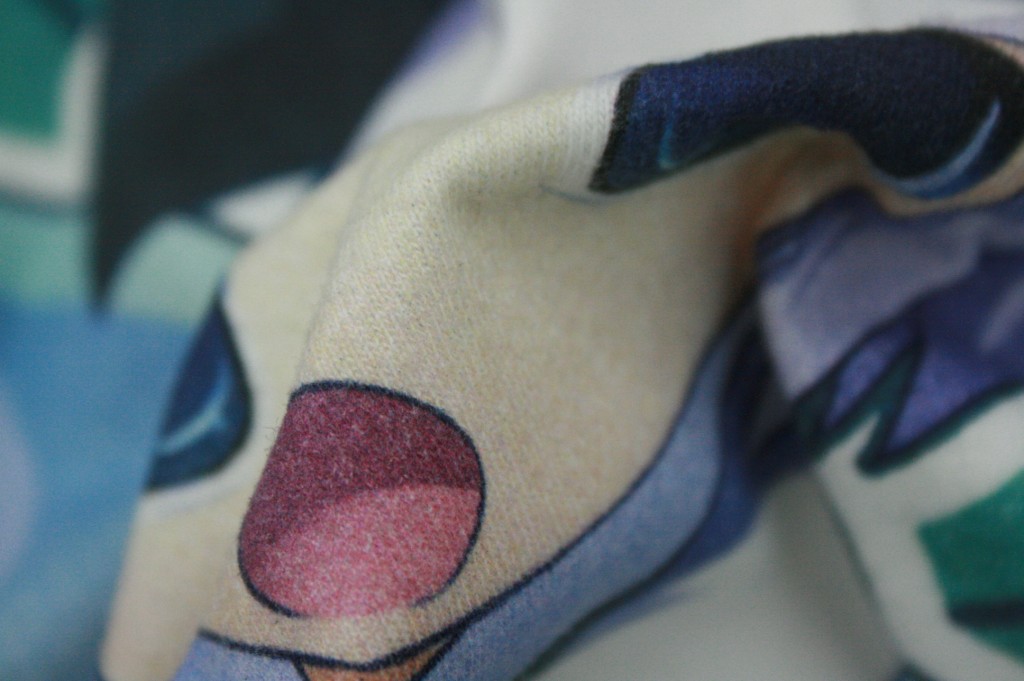 The quality is pretty similar, although I did not wear this one as much as the other one. So, it is still in a much better condition. But I get two of Yuyuko for collecting purposes because I like it a lot. I would buy another one of this one as well, only if they had extra stock at that time. The T-shirts also come in a relatively lower prices at 2625 yen each, which is almost 1/3 of a regular full graphics COSPA T-shirt, so it's really good.
(T-shirt store page (Yuyuko): 東方 西行寺 幽々子 Tシャツ)
(T-shirt store page (Youmu): 東方 魂魄 妖夢 Tシャツ)