This is another T-shirt I like to wear around. It features the characters from Mayoineko Overrun! (迷い猫オーバーラン!)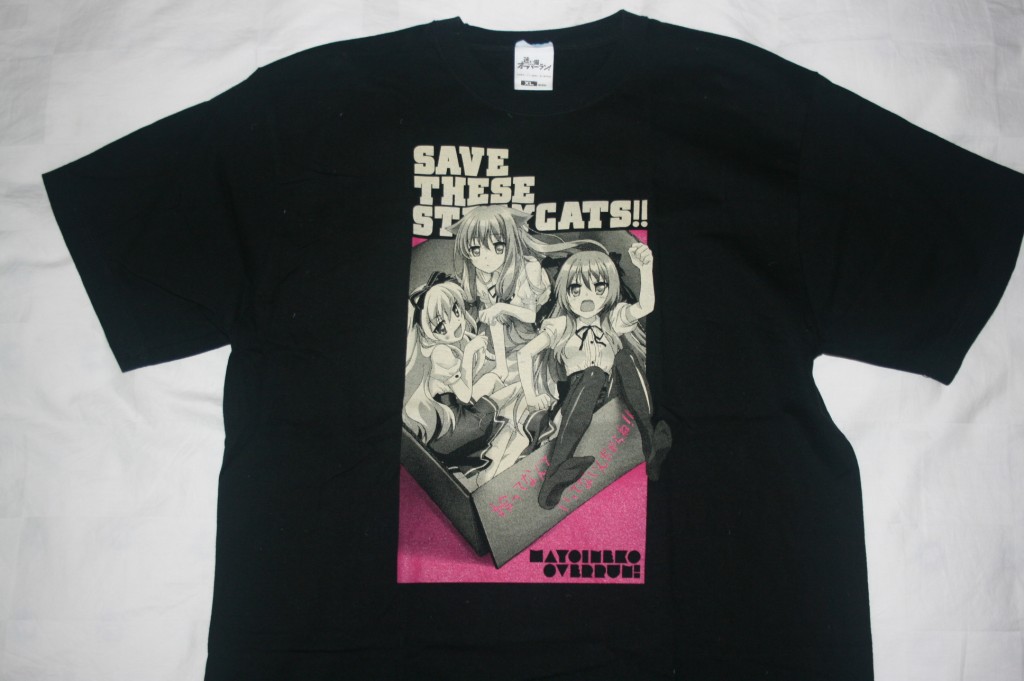 I like the design. The design, especially the characters, are very cute. There are no Engrish in the T-shirt as well. The print is also very comfortable. It's not thick despite using light colour prints for a dark coloured shirt.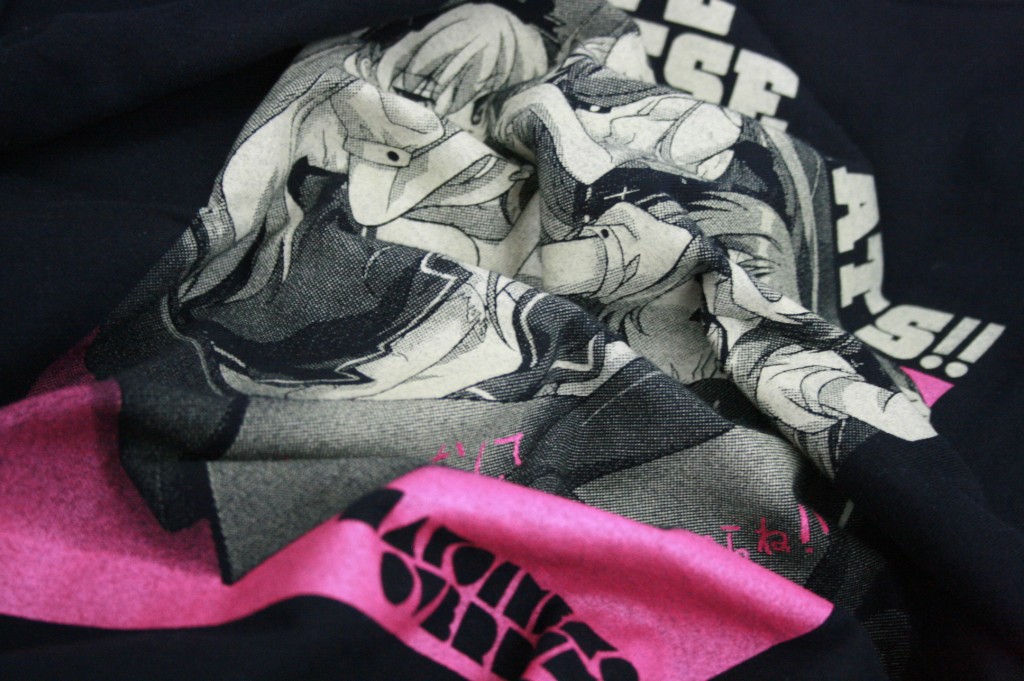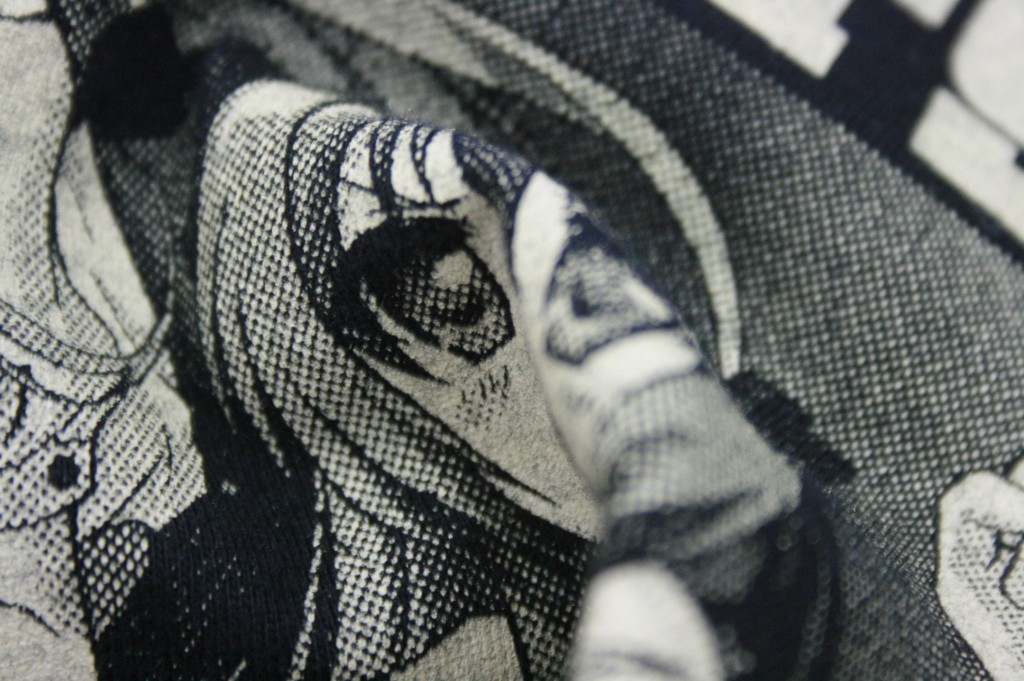 More details on the T-shirt print. It is using dot method pretty much like any other COSPA T-shirts. So it will not crack easily, and if it does, it will not look that bad. The print is very flexible too.
Again, this is one of the T-shirts that I like to wear around. It's XL and is still follows the old sizing, so it is pretty baggy and floaty. Plus the print is nice and soft, so I like to wear this one to bed a lot.
(T-shirt store page: 迷い猫オーバーラン! 文乃, 千世, 希 Tシャツ)