Here's another event-related T-shirt. Contrary to the others I have posted, this one is double sided but have mostly nothing in the front side. Just a little "15" print and that's about it. So I only took pictures of its back side.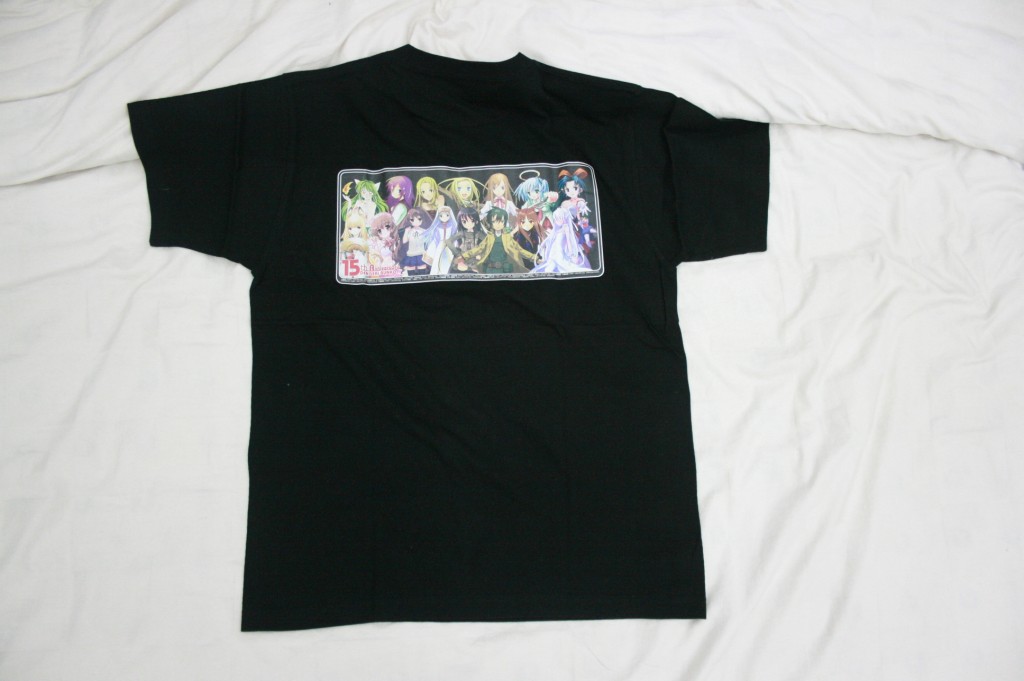 It features a lot of characters from a lot of different animes I suppose? Because the art style is different from one character to the other. Anyways, the design is pretty simple but I like it. I might be biased though because I like shirts with a lot of characters in it.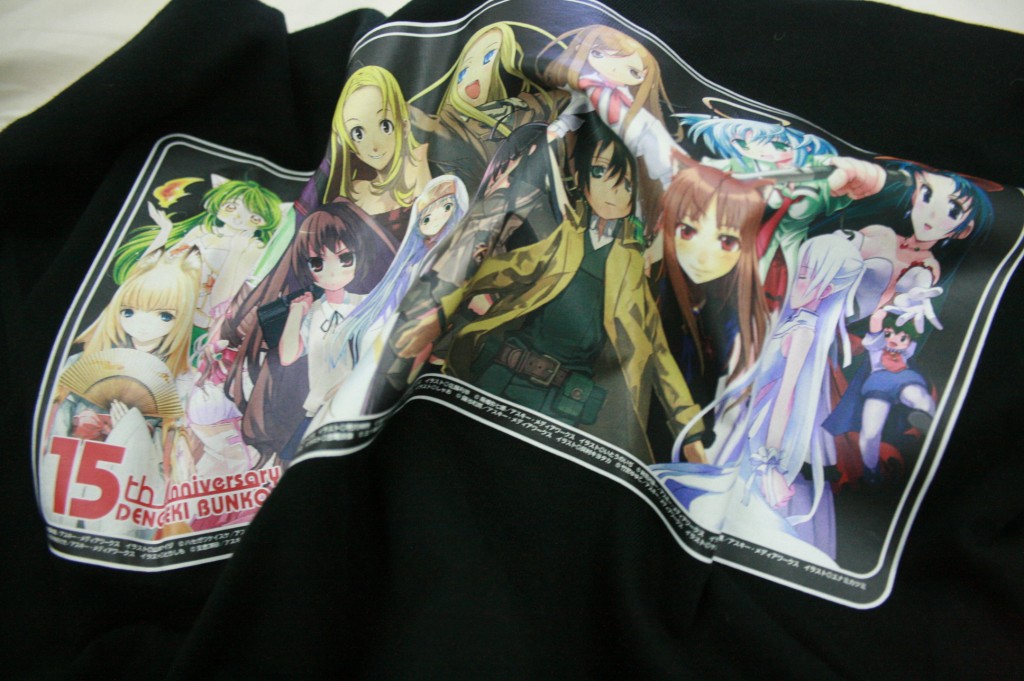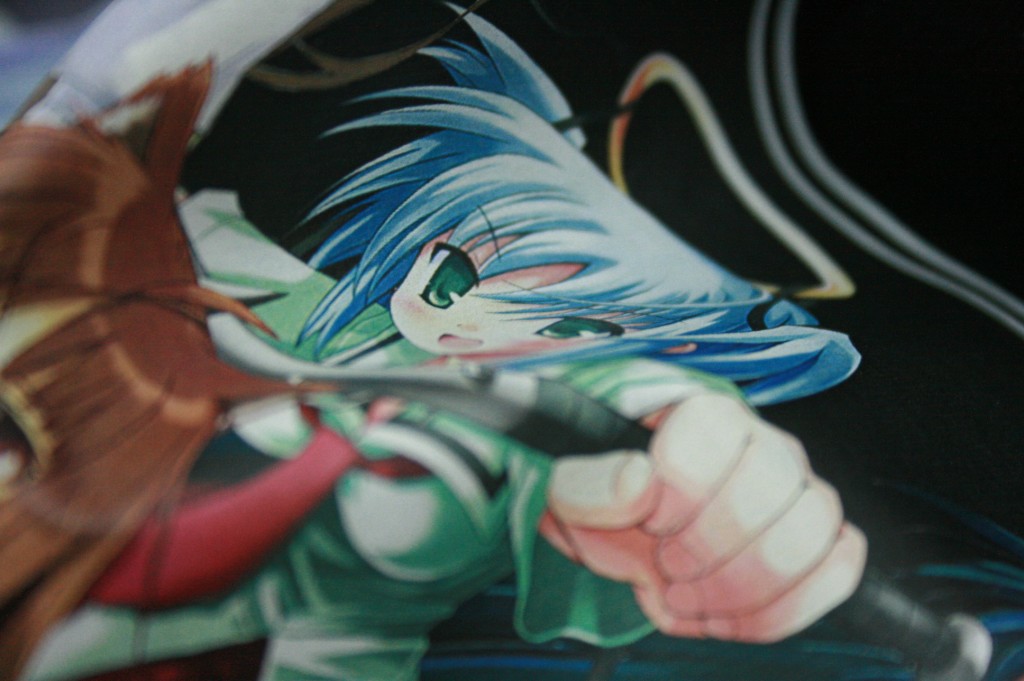 Close up on the print. The print is pretty thick and not that flexible, but the colour quality is really nice. Also considering the location it's printed, it might get a little hot and stiff on your back when worn. But anyways because it's an event-related T-shirt, so mostly I bought this for collection purposes only.