If last time it was one of the old designs, then this time it is one of my oldest COSPA T-shirts. Pretty much this is one of the first ten COSPA T-shirts that I have, so it probably is already a few years old.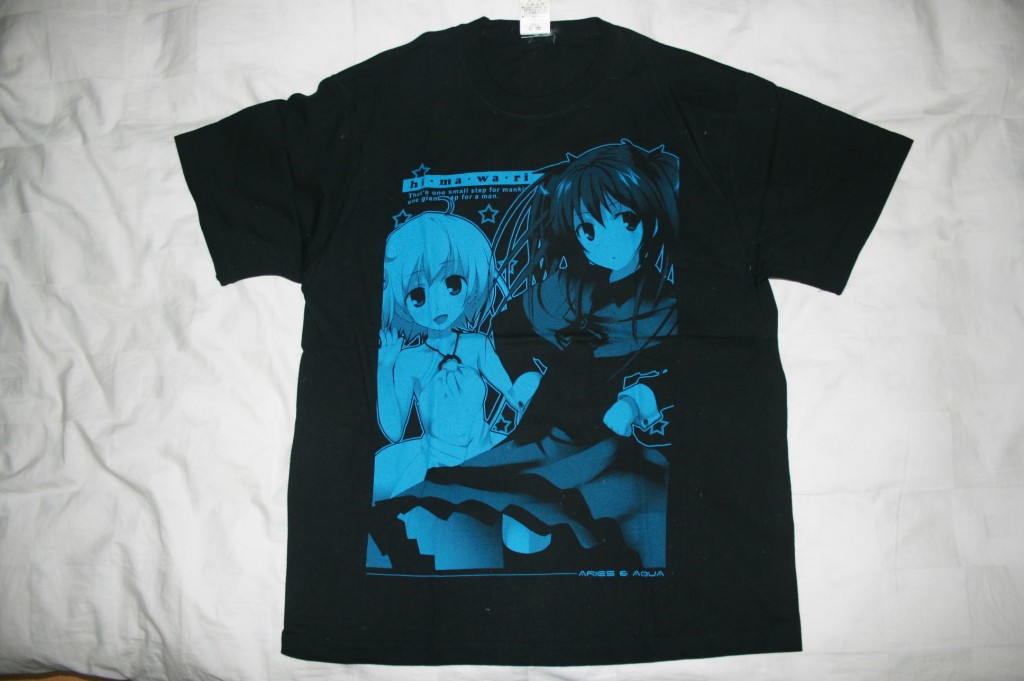 This T-shirt features Aries (アリエス) and Aqua (アクア) from Himawari (ひまわり). Actually the real shirt was not this bright. The blues are a little bit darker than this. But anyways, the design is pretty nice and the girls are cute. Though on the top of the shirt there are a little Engrish: "That's one small step for mankind, one giant leap for a man".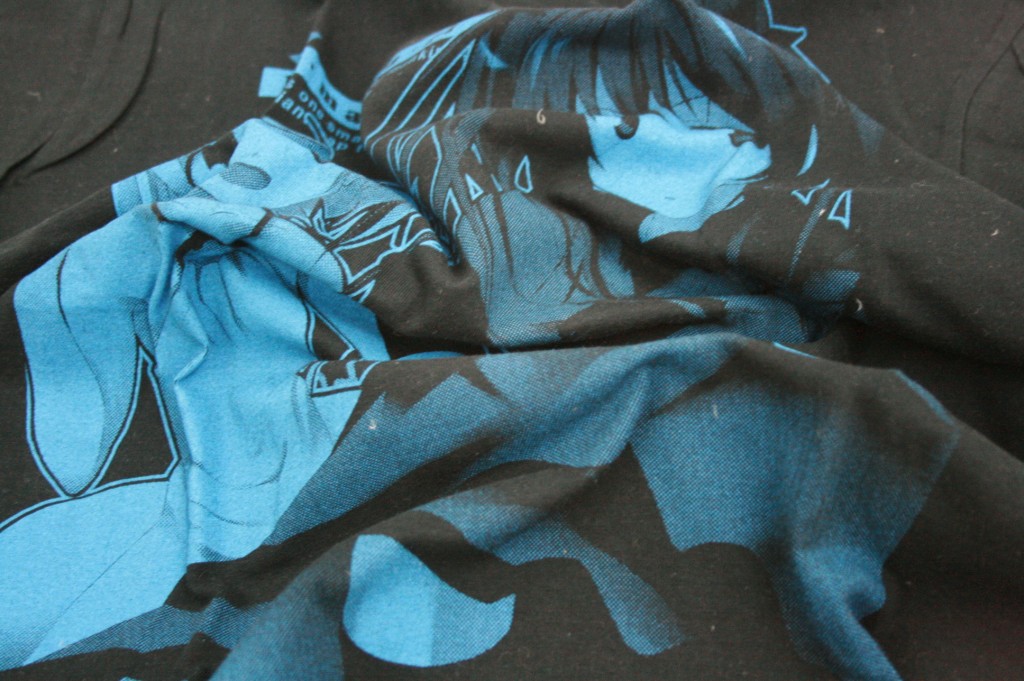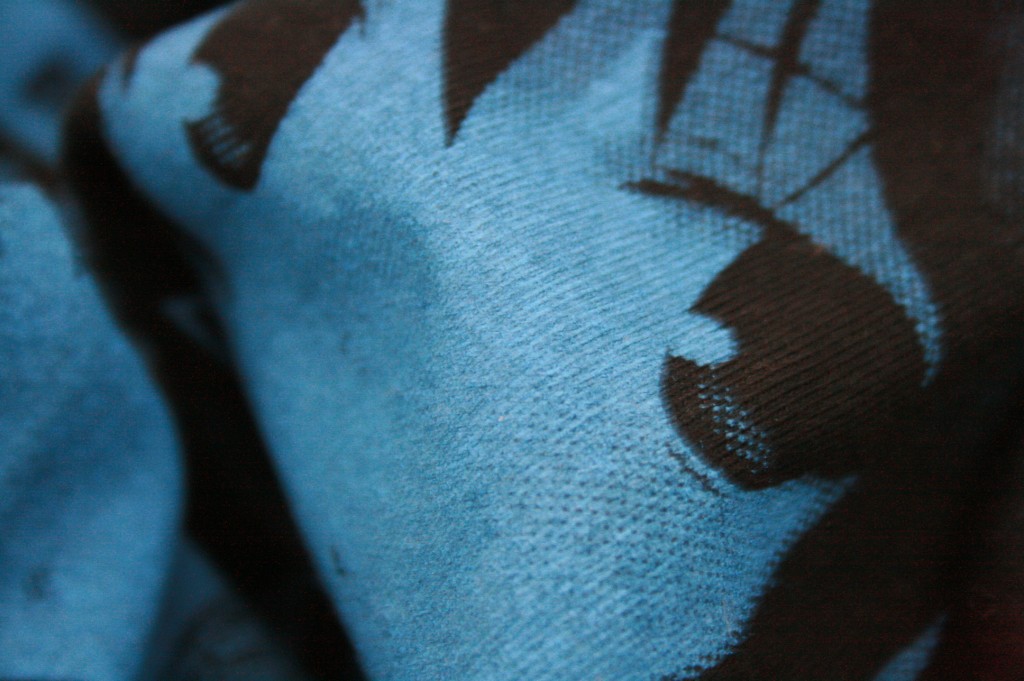 Some close up on the print. The print covers up pretty much of the whole shirt, like this one. So it might get a little hot. However, the print is still flexible. Just after some washes the big blue parts might start crack a little. I have two of this, used one for wearing purposes and kept the other one for collecting purposes. The one used for wearing purposes have been washed quite a lot, shows some cracks, but I don't think it's that noticeable. So it's still pretty durable.
(T-shirt store page: ひまわり アリエス&アクア Tシャツ)