One of the few things I like about buying COSPA shirts is that they have some unique features for the shirt. This one has some glow in the dark parts, which is quite cool.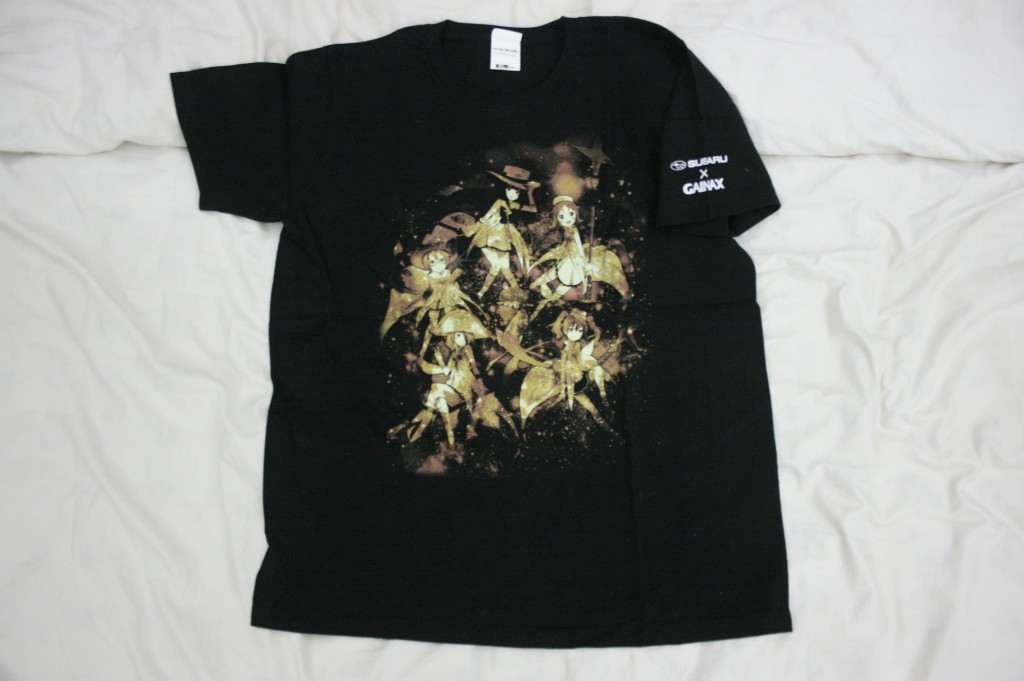 The design is pretty nice too. I like the grungy effect on the shirt. Plus the little creature in the middle is also really cute.
Several details on the print. Note the little creature. The print is very flexible and durable. I have two of these shirts, one for collecting and one for wearing. I have washed the other one for wearing purposes for quite a lot and the print still look pretty nice. Another good thing is it still glows even after washes. So it's not some cheap glow in the dark T-shirts that will not glow anymore after few washes.
(T-shirt store page: 放課後のプレアデス Tシャツ)