If there's one series that I have much more T-shirts than the other, it is K-ON. They made several designs just for one character, so there's a lot of design to choose. This time it will feature two Azusa designs. Here is the first one.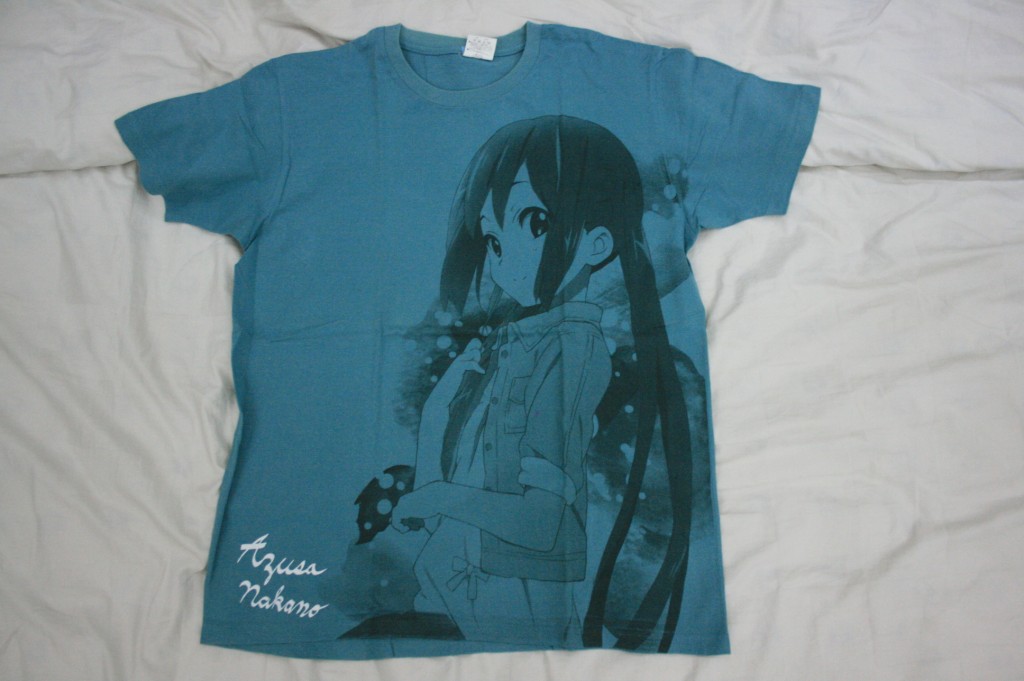 It's a pretty nice shirt. First, it is because of the green. It's pretty rare to have a shirt in this shade of green. Second, I like the design. She looks pretty cute in that shirt and dress.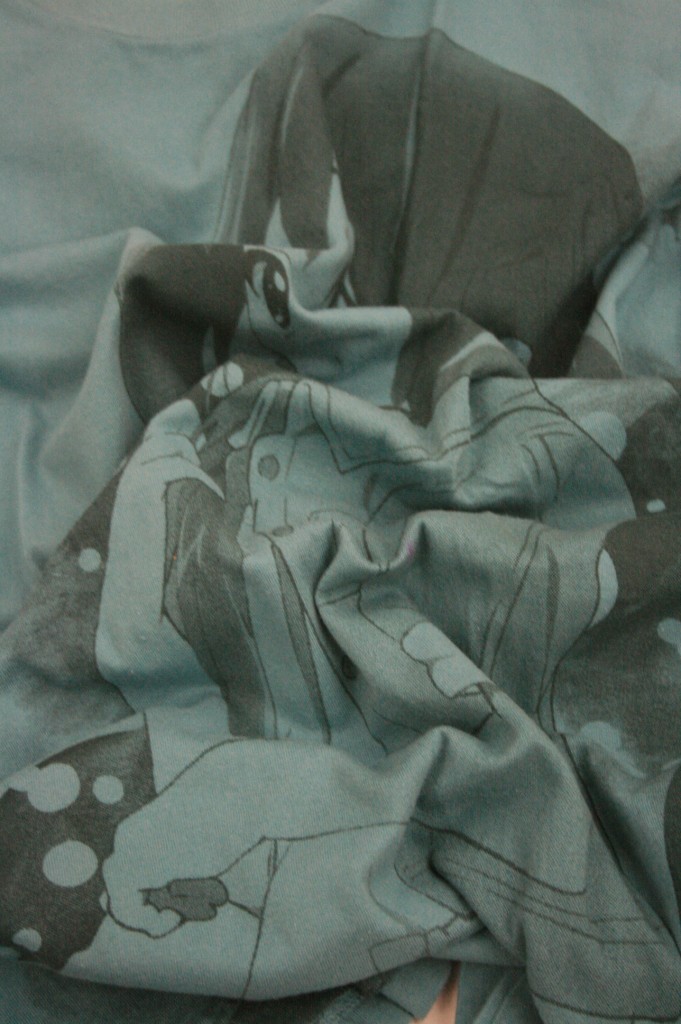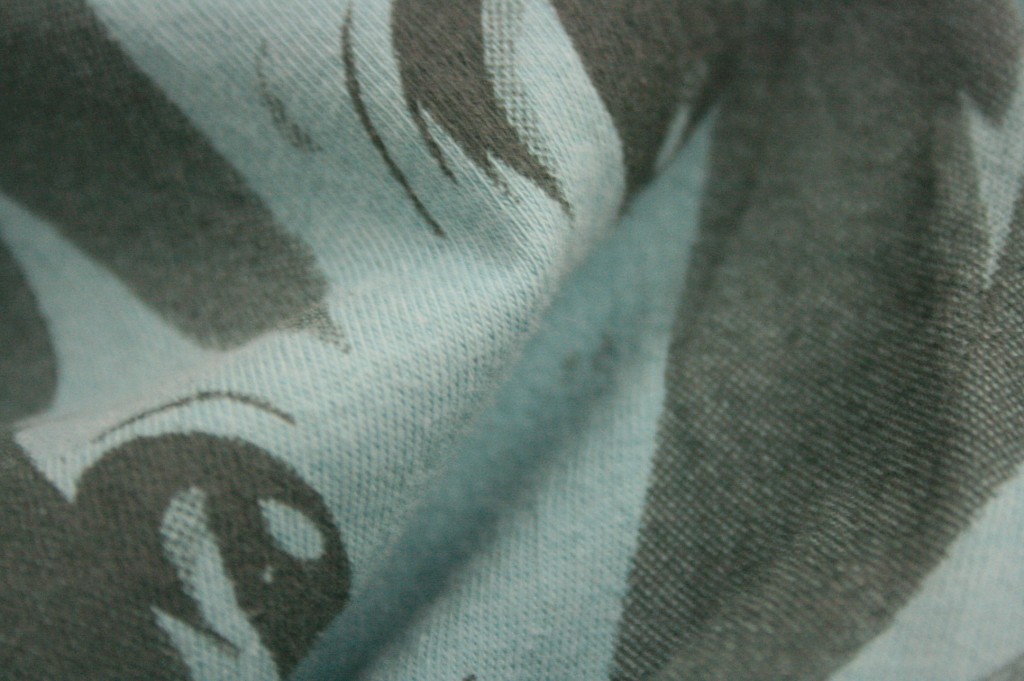 The shirt itself is pretty nice. The print is flexible like other shirts printed in dot method. It is pretty durable as well, as it has gone through several washes and still look pretty nice. However, the green fades quite a little.
Here is the next shirt.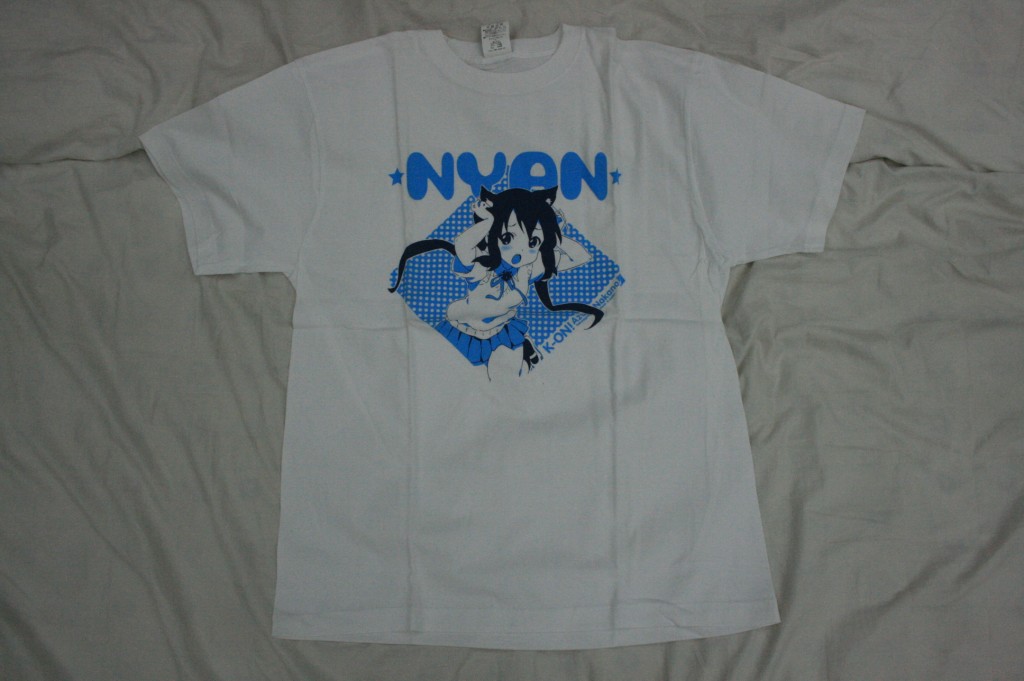 This is one of the first few K-ON shirts released by COSPA. The design is pretty simple and cute, but I think I'd like a bigger print for this. I also have two of these, and this is the newer one.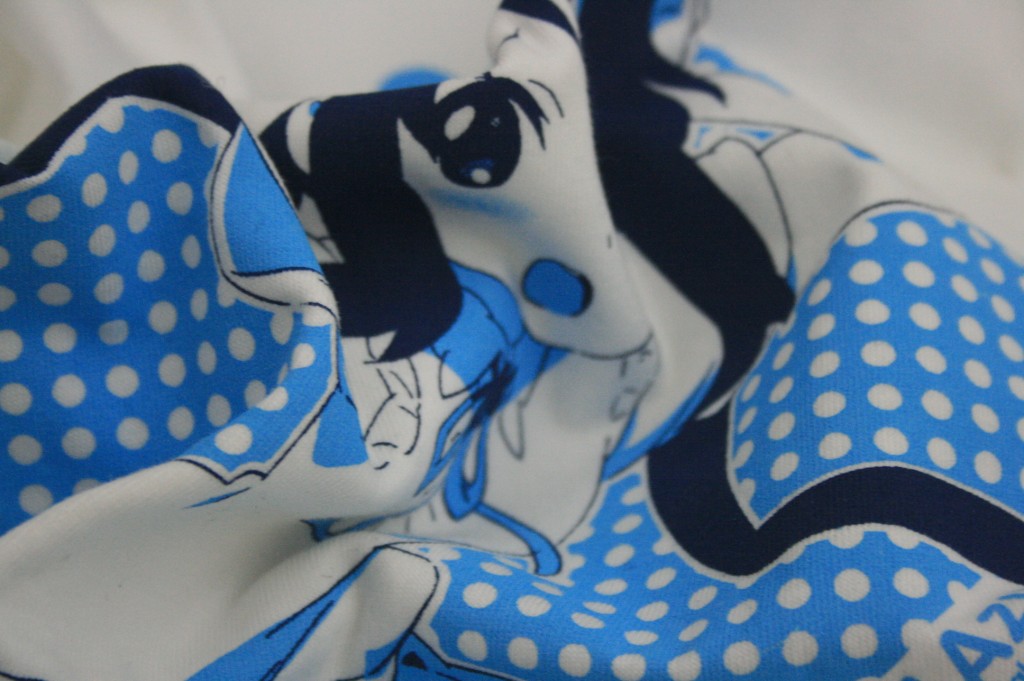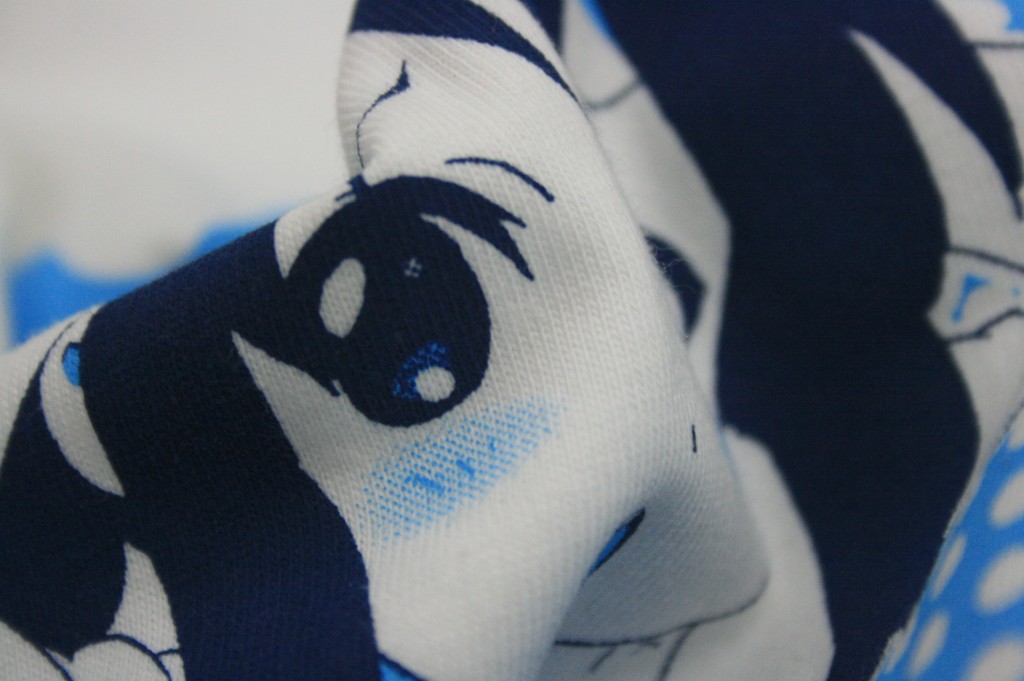 Some details on the print. It is pretty flexible. But after several washes, it fades. I don't see any cracking yet, though.
Overall these two are pretty nice T-shirts. Well they fade a little but that's about it. I think it's pretty expected to not getting a lot of cracks since the print itself is pretty soft. There are more K-ON T-shirts that I have, but I will post them little by little depending on my mood to do so.
(T-shirt store page (green): けいおん 梓 Tシャツ)
(T-shirt store page (white): けいおん中野梓 Tシャツ)