As I said in my last airplane post, I am going to post about the Singapore Airlines' new livery die-cast airplane. It features a bigger text size and Singapore flag, but it made a big difference in the overall look. It's not as plain as the previous livery. This is also one of the planes that I received as a gift.
Details on the front part. This Boeing 777-312/ER has a registration 9V-SWA, unlike the other one. The paint job is also very nice and clean, with great finish. The wing parts and the jet engines are also nicely detailed, which is another good point in this plane.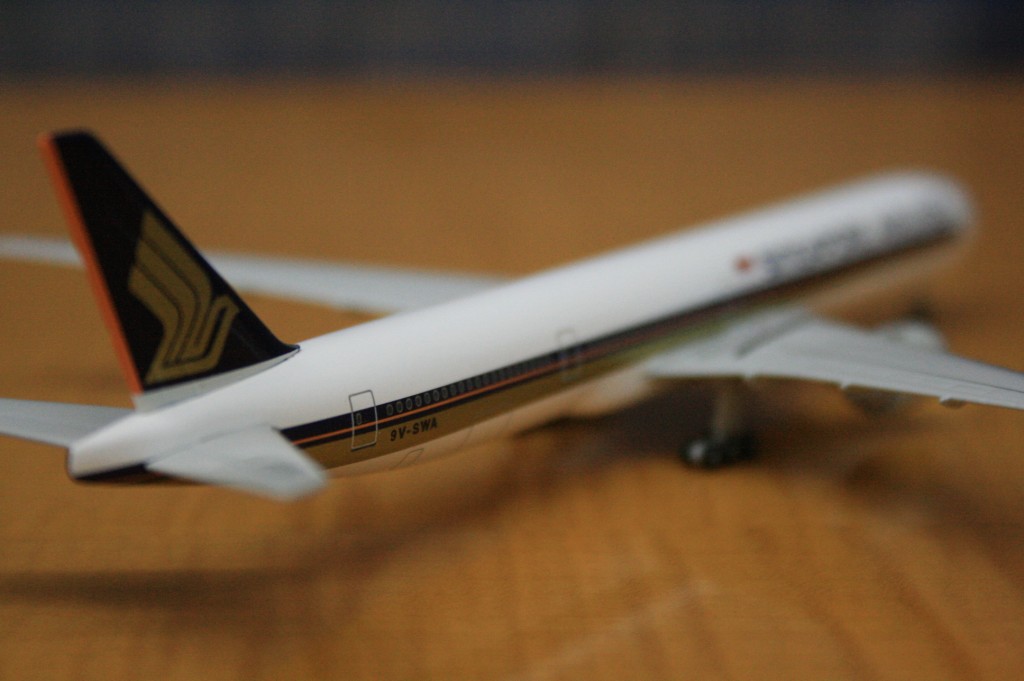 Back part of the plane with registration.
Front part of the plane.
This is a newer product as compared to the last one, so obviously there are improvements. Plane is much more detailed and has a better finishing. It also don't have parts that fell off easily. Anyways, I will be back with a special livery plane for the next plane post.